Women's March on Washington expects historically low turnout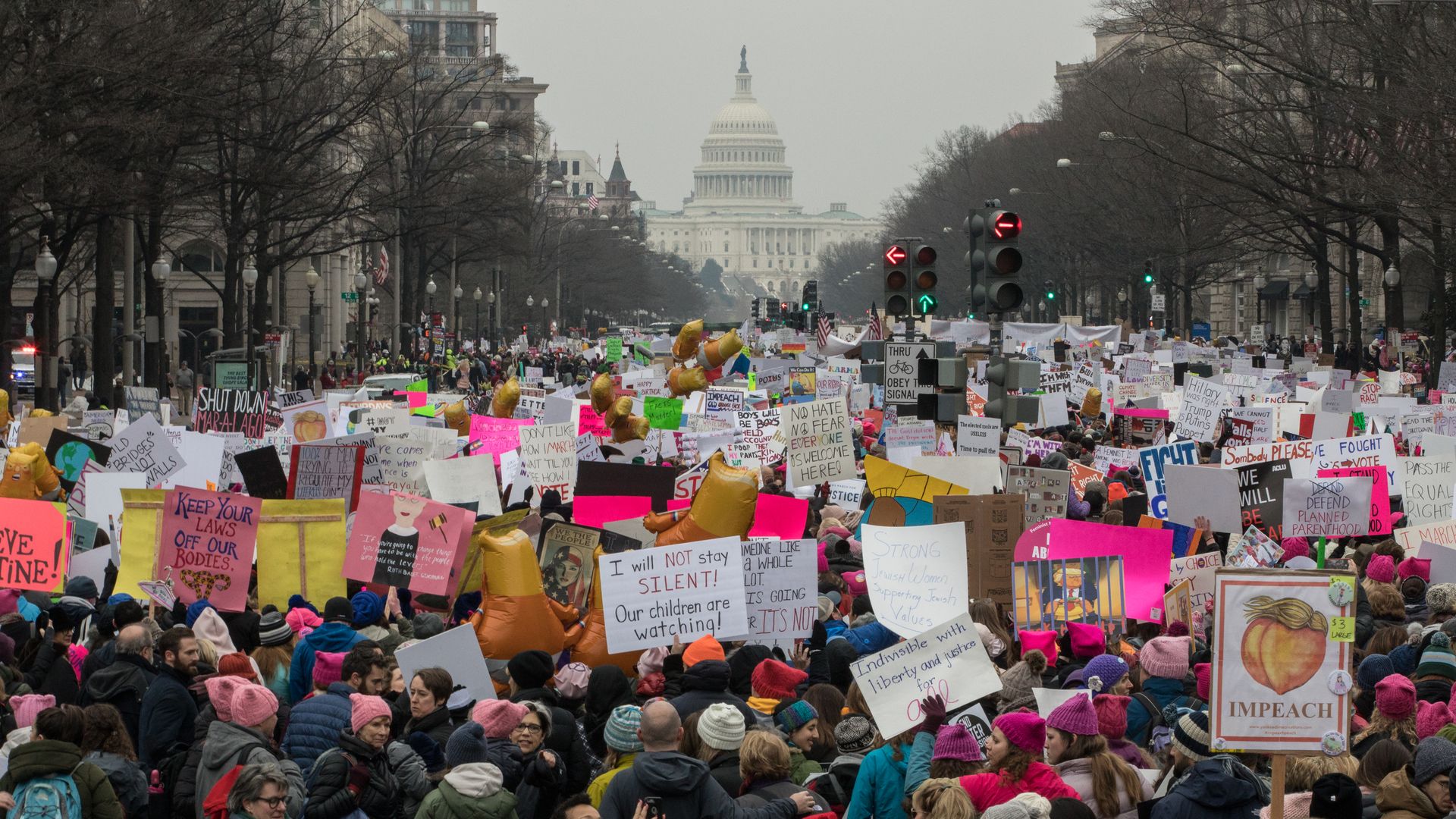 Organizers are expecting record-low turnout for the fourth annual Women's March on Washington, scheduled for Saturday, the Washington Post reports.
By the numbers: A permit issued by the National Park Service indicates the event's coordinators expect between 3,000 and 10,000 participants, making it the lowest attendance since the event's launch in 2017. Nearly 100,000 participants took part in D.C's Women's March last year, the Post notes.
The anticipated dearth of attendees comes as the Trump impeachment trial begins to unfold in the Senate.
The state of play: Demonstration organizers are trying to set a new tone for this year's march after various groups and activists cut ties with the organization, the Post reports.
Events will be scattered throughout the week, as opposed to the historically one-day program.
The demonstration is scheduled to begin at 10am ET at the Freedom Plaza before marchers make their way to the White House, per the Post.
Go deeper: Women's March unravels as prominent Democrats go their own way
Go deeper