Virginia AG asks state Supreme Court not to overturn gun ban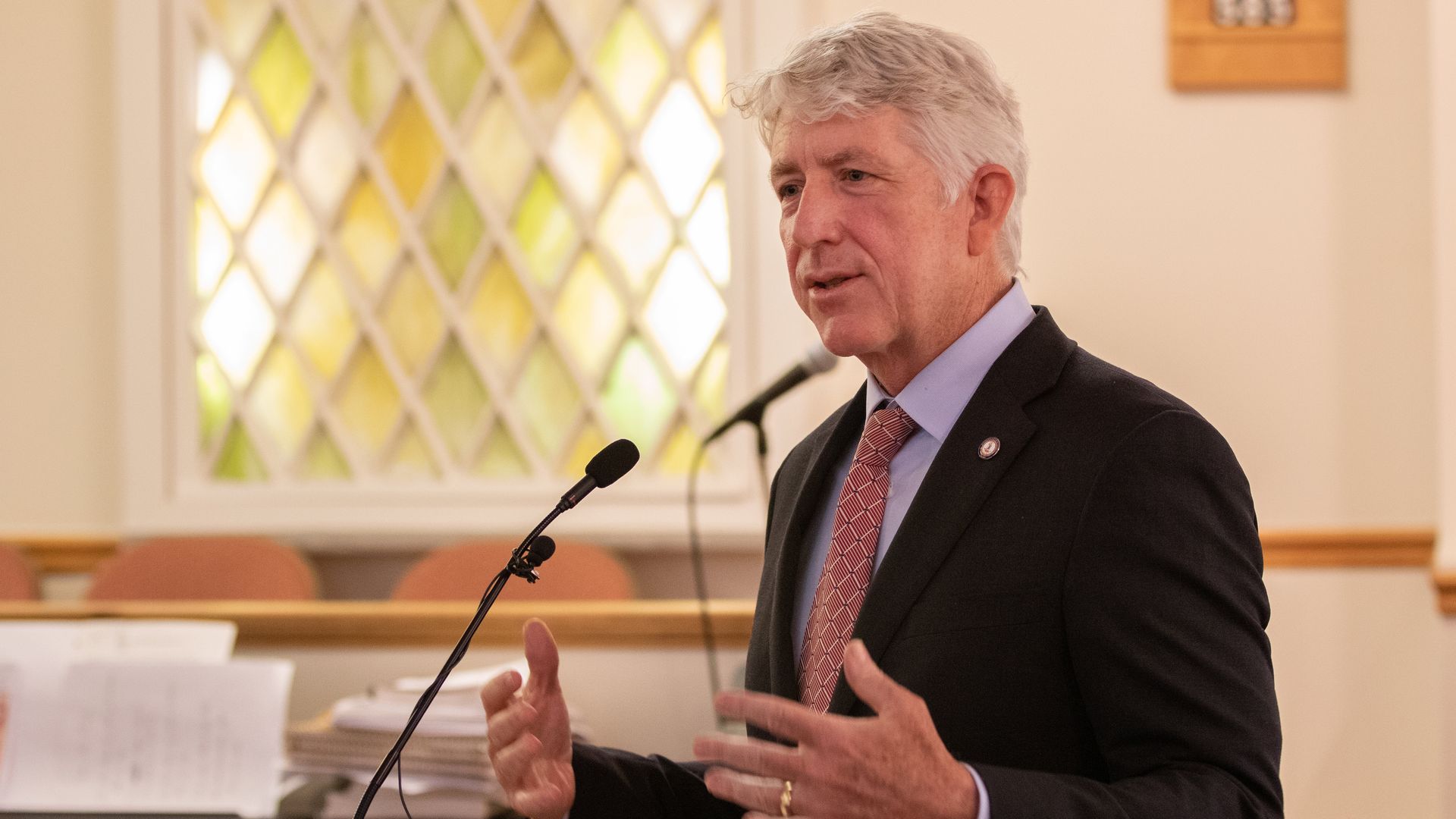 Virginia Attorney General Mark Herring insisted on Friday that the state Supreme Court not overturn a temporary weapons ban the governor enacted for a planned gun-rights rally at the state Capitol next Monday, AP reports.
Why it matters: The FBI assisted the police on Thursday in arresting six men linked to a violent white supremacist group known as The Base, at least three of whom were thought to be planning to attend the rally in Richmond, AP writes.
Background: Virginia Gov. Ralph Northam temporarily banned weapons at the state Capitol earlier this week, and declared a state of emergency due to evidence suggesting that Monday's attendees could break out in violence.
The Virginia Citizens Defense League and Gun Owners of America filed an emergency appeal on Thursday.
Herring argued the ban is crucial to avoid the kind of violence seen during 2017's nationalist rally in Charlottesville.
He added the ban does not violate rally-goers' Second Amendment rights because the restriction is justified for the public safety of all.
It remains unclear when the Supreme Court will rule.
Go deeper: Virginia General Assembly passes Equal Rights Amendment
Go deeper