Ukraine president rejects prime minister's resignation after audio leak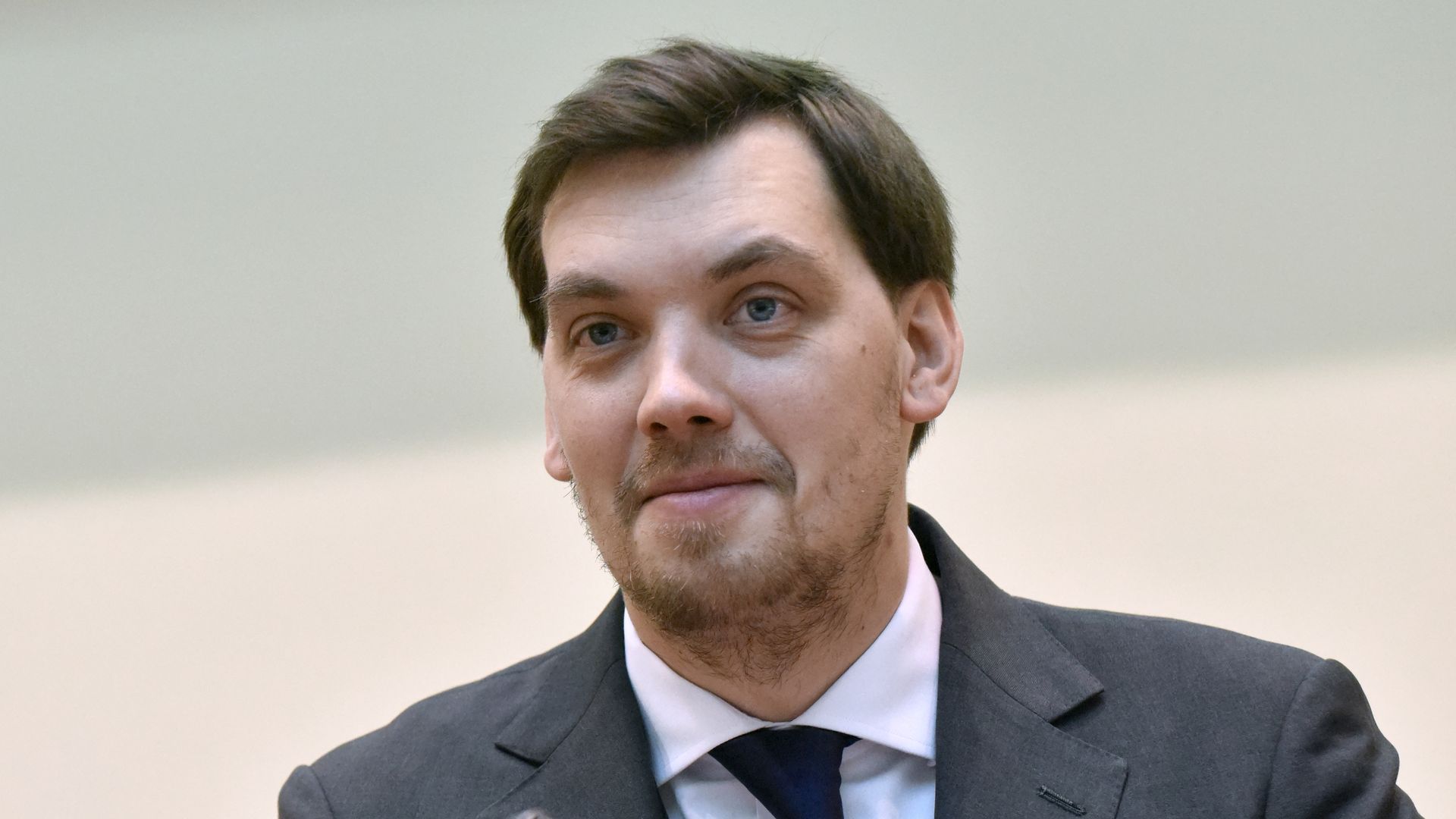 Ukraine's President Volodymyr Zelensky rejected Prime Minister Oleksiy Honcharuk's resignation on Friday, days after he was caught making disparaging comments about Zelensky's understanding of economics, AP reports.
Context: In audio that leaked earlier this week, Honcharuk told National Bank officials that Zelensky, a former television star with no prior political experience, "has a very primitive understanding of the economy."
Meanwhile, Zelensky is embroiled in the impeachment case unfolding against President Trump.
What's new: Zelensky asked Honcharuk to continue serving in his administration on Friday, per the Washington Post.
"It's not a moment when we can afford economic and political destabilization," Zelensky said in a video released by his office Friday.
Go deeper: Ukraine to investigate possible Yovanovitch surveillance
Go deeper