How Michael Bloomberg would decarbonize transportation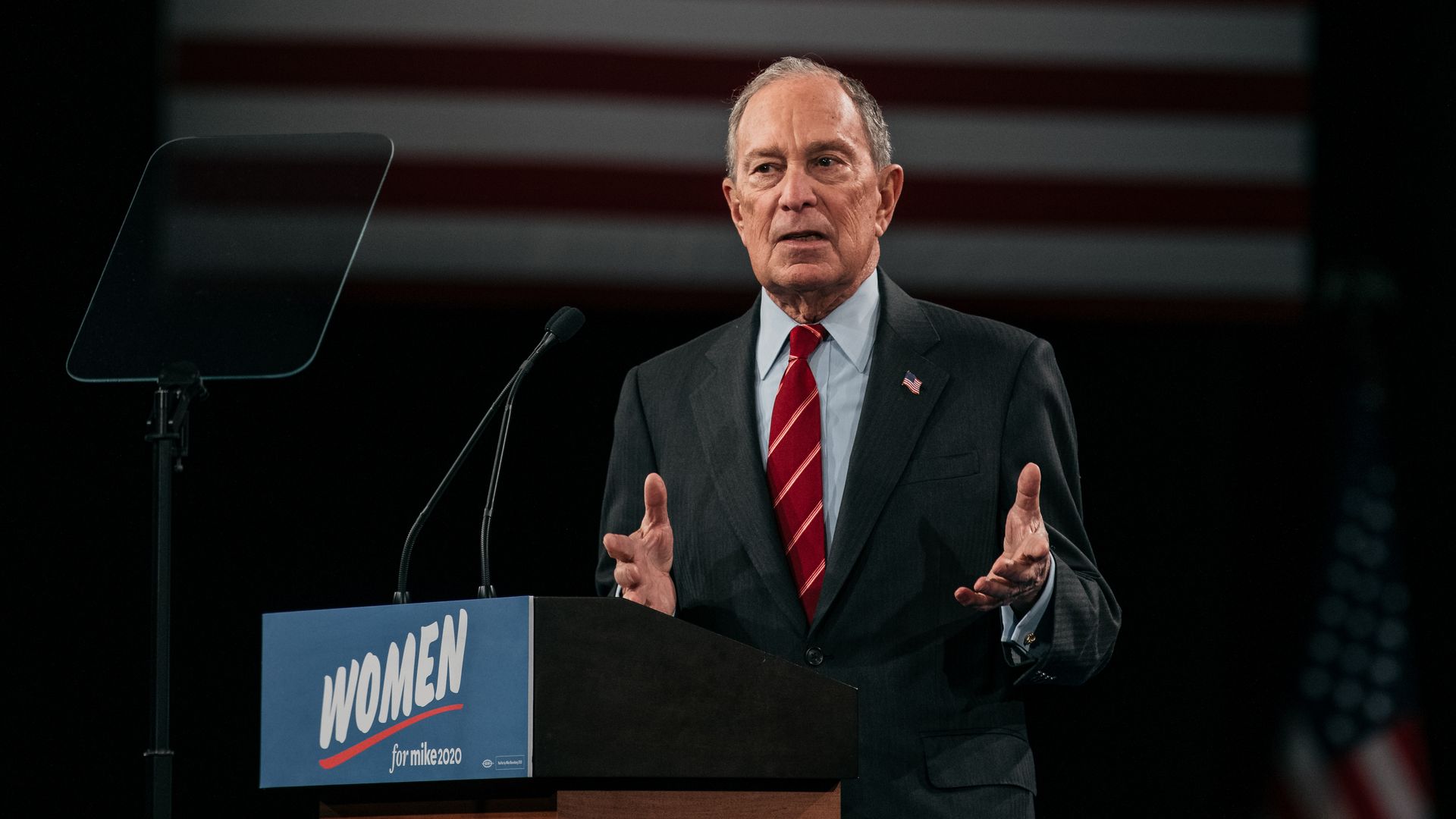 Michael Bloomberg's presidential campaign unveiled plans this morning to cut carbon from transportation, the nation's biggest source of greenhouse gas emissions.
The big picture: It's the latest of several climate and energy plans from Bloomberg, including proposals this week around wildfires, climate resilience, and emissions from buildings.
Driving the news: Here are a few pillars of the wide-ranging plan...
Add a national zero-emissions vehicle standard — "so that, by 2035, 100% of new vehicles are pollution-free."
Expand availability of EV tax credits and a launch a "Clean Cars for All" program that provides rebates for low and moderate-income families to trade in older vehicles.
Develop new mileage and emissions requirements for heavy-duty vehicles so that 15% of new trucks and buses are "pollution free" by 2030. Create a voucher program to incentivize fleet owners to trade in old trucks and buses.
Make new federal investments in EV charging infrastructure, mass transit, high-speed rail, and make areas more bike- and walking-friendly. Plus, add new incentives for moving freight from highways onto electric railways.
Overhaul the current national ethanol mandate to become a low-carbon fuels standard, "requiring reductions in the carbon content and giving credit to both electric charging and biofuels."
Quick take: The plan is ambitious (though so are his rivals'), but major portions of it would require new action from Congress, notably tax code changes and big new investments.
Go deeper: Mike Bloomberg releases his first domestic climate plan
Go deeper