KKR's Dave & Buster's play may signal new private equity path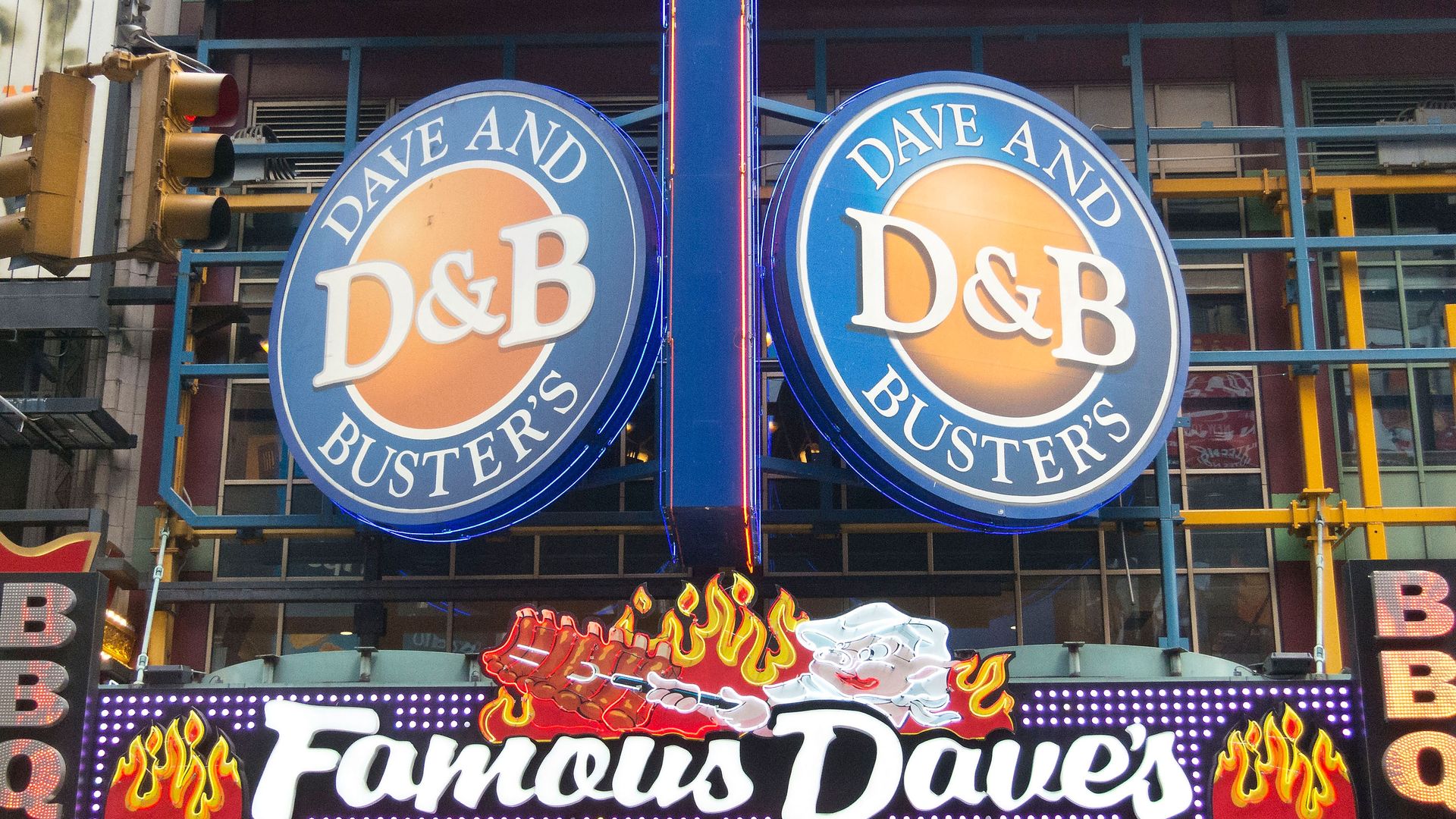 KKR on Friday disclosed a 6.3% stake in playpen operator Dave & Buster's (Nasdaq: PLAY), and said that it may engage with shareholders on transactions and changes to company management.
Why it matters: Big buyout firms have worked for years to become viewed as management friendly, eschewing hostile takeovers and explicit partnerships with activist investors. What KKR just announced feels like a significant divergence from that path.
Dave & Buster's shares are down 18.5% over the past year, closing Thursday at $42.04 for a market cap of around $1.28 billion.
KKR's filing sent shares up more than 11%, opening trading on Friday at $46.76.
Dave & Buster's, which was private-equity-owned before going public in 2014, also has nearly $1.9 billion of debt.
KKR formed a public equity strategy several years back, and reportedly earmarked more than $1 billion of its flagship buyout fund for the purpose of acquiring so-called "toehold" positions in listed companies.
However, the outside expectation was that these stakes would be smaller (toeholds are generally below 5%) and come without threats of hostility. Collaborative, not confrontational.
A source familiar with the situation tells me that KKR has a "good relationship" with management, and that the two sides have had "constructive dialog." The source adds that there is no internal talk of going hostile.
That may well be true, but it doesn't erase Friday morning's black-and-white threat to possibly pursue changes to Dave & Buster's management and its board of directors. If it looks like an activist and walks like an activist...
The bottom line: Certain activist firms have been encroaching on private equity's turf, moonlighting as buyout shops (hi Mr. Singer!) KKR looks to be returning the favor, although it's unclear how such efforts will impact its core, "management-friendly" business.
Go deeper: Private equity firms fear a Democrat topping Trump in 2020
Go deeper