Former GOP Rep. Chris Collins sentenced to 26 months in insider trading case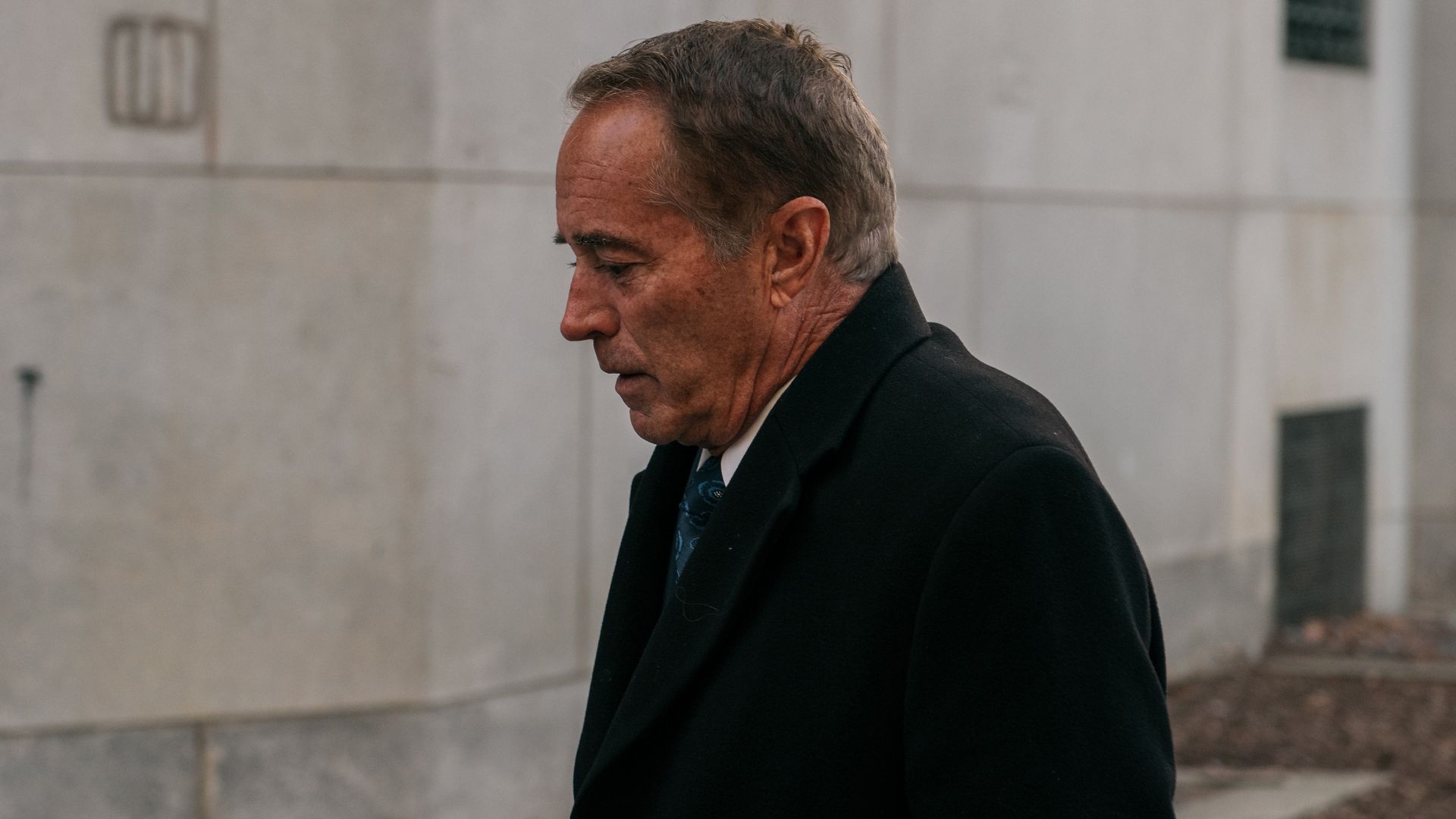 Former Rep. Chris Collins (R-N.Y.) was sentenced on Friday to just over two years in prison for making false statements to the FBI and conspiracy to commit securities fraud, the Washington Post reports.
Flashback: Federal prosecutors recommended this week that Collins receive up to 57 months in prison for pleading guilty to insider trading last year. Collins, the first congressman to endorse President Trump in 2016, resigned in September.
Background: Collins was arrested in connection with an alleged insider trading scheme in August 2018 involving Innate Immunotherapeutics, an Australian drug company whose board he sat on for years.
Prosecutors alleged that Collins received a tip about about a failed clinical trial involving the company's only product. He then allegedly called his son Cameron, who sold off shares of Innate stock the next day.
Go deeper: Prosecutors recommend almost 5 years in prison for former GOP Rep. Chris Collins
Go deeper