Bolsonaro fires Brazil's culture minister after Nazi-linked comments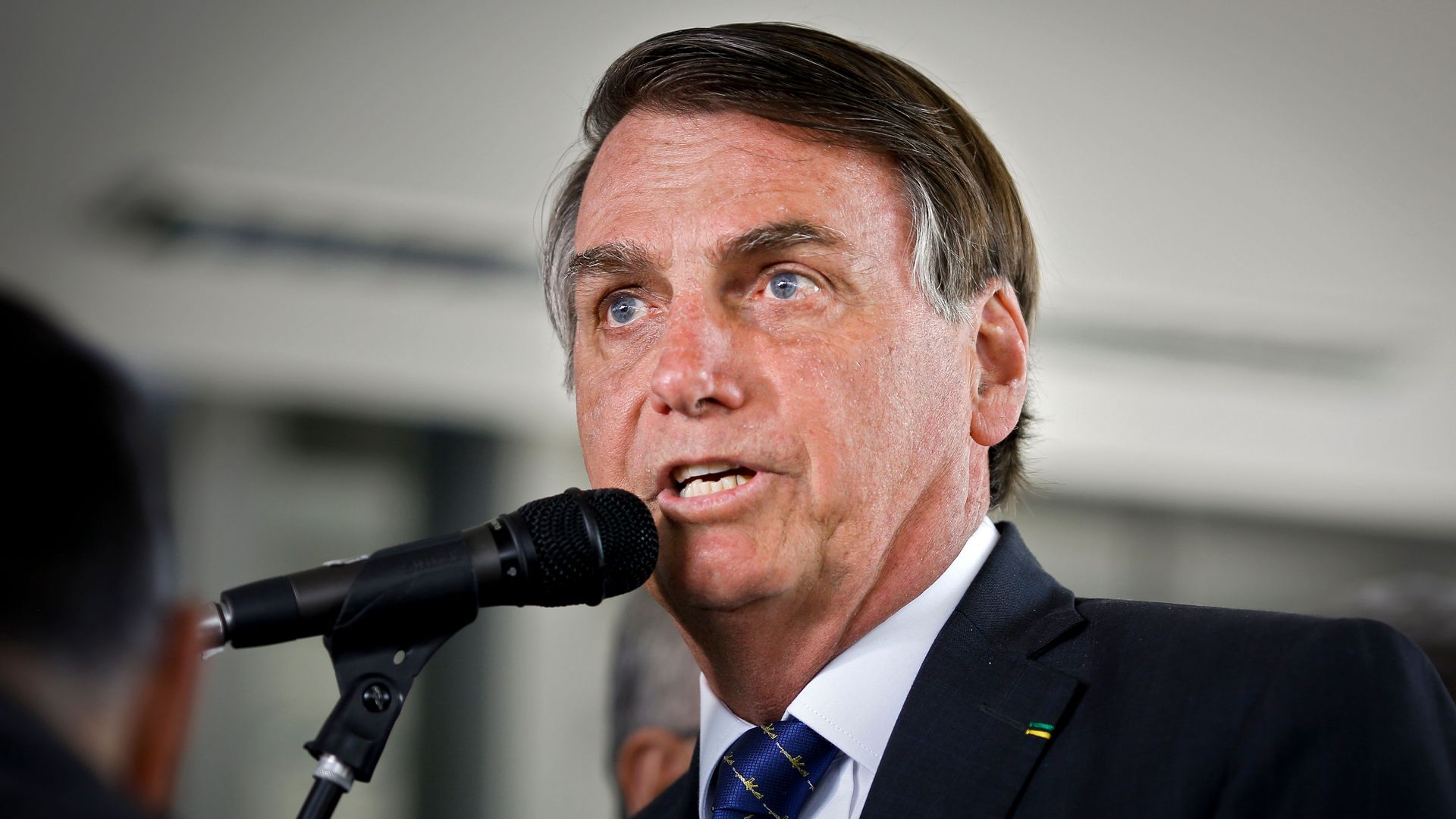 Brazilian President Jair Bolsonaro fired his culture minister Roberto Alvim on Friday over an address in which he used phrases and ideas similar to an infamous 1933 speech by Nazi propagandist Joseph Goebbels, AP reports.
Why it matters: "The outcry was the latest flash point in a broader debate over freedom of speech and culture in the Bolsonaro era," the New York Times writes. Bolsonaro won the presidency after running an anti-leftist campaign with promises to fight corruption and violence.
Alvim led an arts initiative focused on Brazilian nationalism and religion.
What he's saying: While announcing a $4.8 million investment in the Brazilian arts grant program, Alvim's address included exact phrases from Goebbels'. The speeches, whose words were reviewed by the AP, both include statements such as the country's art "in the next decade will be heroic" and "will be national." Both also conclude: "Or it will be nothing."
Alvim said the country needed "a culture that doesn't destroy, but one that will save our youth."
"When culture is sickened, people become sick as well," he stated in a video recorded next to Bolsanaro.
The state of play: Brazil's president made the decision to fire Alvim after pressure from Jewish organizations, political parties and the country's bar association, AP writes.
In a separate statement, Alvim used phrases from a local paper, O Globo, that critics say resembled language from Goebbels. Alvim acknowledged the similarity, but said it was a "rhetorical coincidence," according to AP, and an "involuntary mistake," in an apology to the Jewish community, per the Times.
Go deeper:
Go deeper