The role of executive chairman provides power without accountability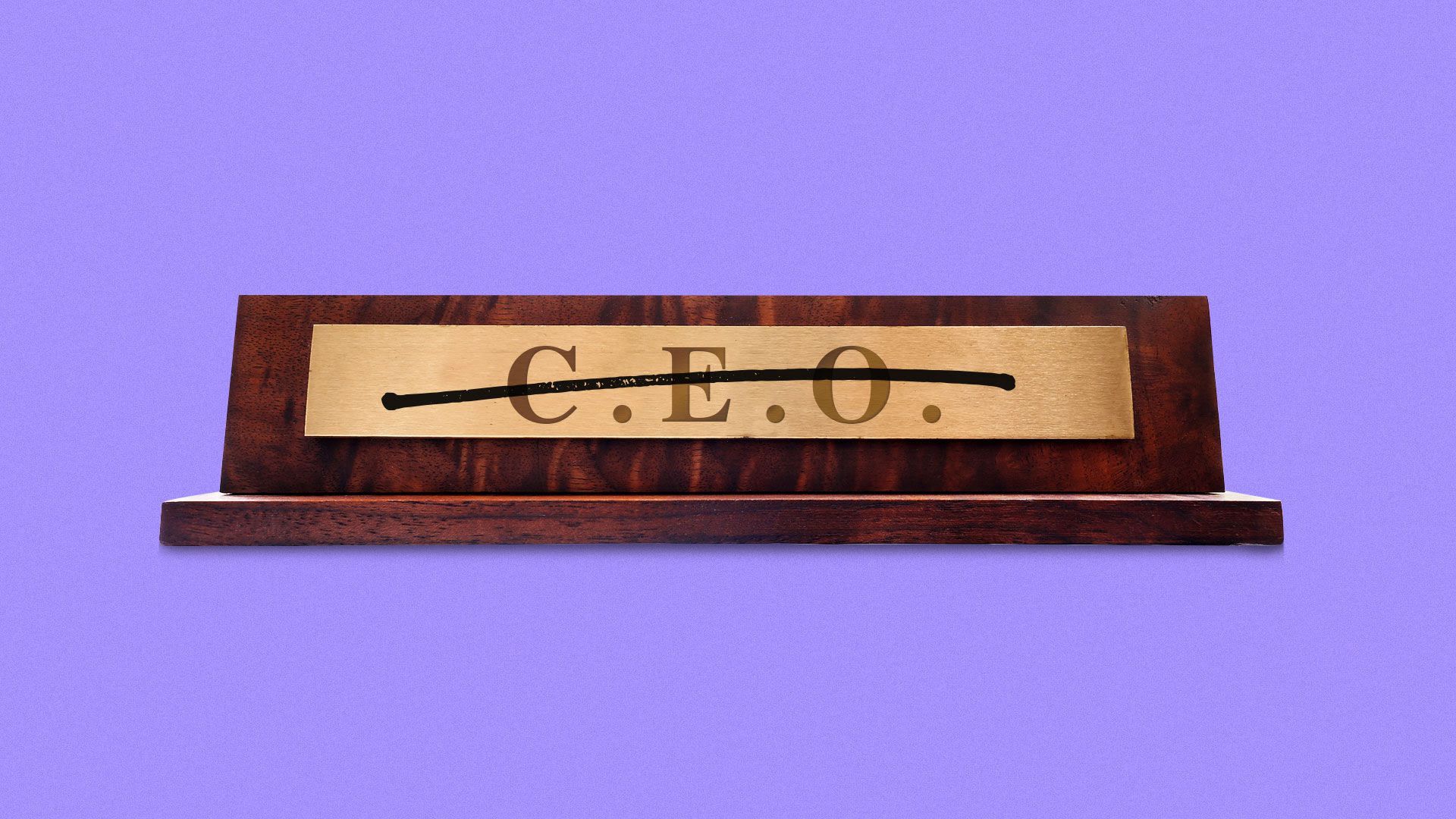 After replacing herself as CEO of Away in December following a major investigation into a toxic corporate culture at the suitcase company, Steph Korey has now unresigned, telling the New York Times' Andrew Ross Sorkin that she would instead stay on as co-CEO.
Why it matters: Korey's December announcement said that her new job would be "executive chairman" — the classic role of someone who wants power without accountability.
According to Korey, the news is largely cosmetic. She told Sorkin that even when she officially resigned as CEO, she still expected to operate pretty much in her original role, just with a different title.
How it works: All executives report to the CEO, so on some level an executive chairman should report to the CEO. But because the executive chairman is also the chairman of the board of directors — which can fire the CEO — the job is also that of the CEO's boss.
Other high-profile executive chairmen have included Eric Schmidt at Google and Reid Hoffman at LinkedIn.
The bottom line: Being a CEO carries with it an extremely uncomfortable degree of scrutiny and accountability; being an executive chairman, on the other hand, comes with very little of either.
Korey intended to continue to run the company all along, with her resignation being just for show. That's cowardice, not leadership. The job of executive chairman has never made much sense, and this latest debacle helps to explain why the role probably shouldn't ever exist.
Go deeper