Oman begins first political transition in 50 years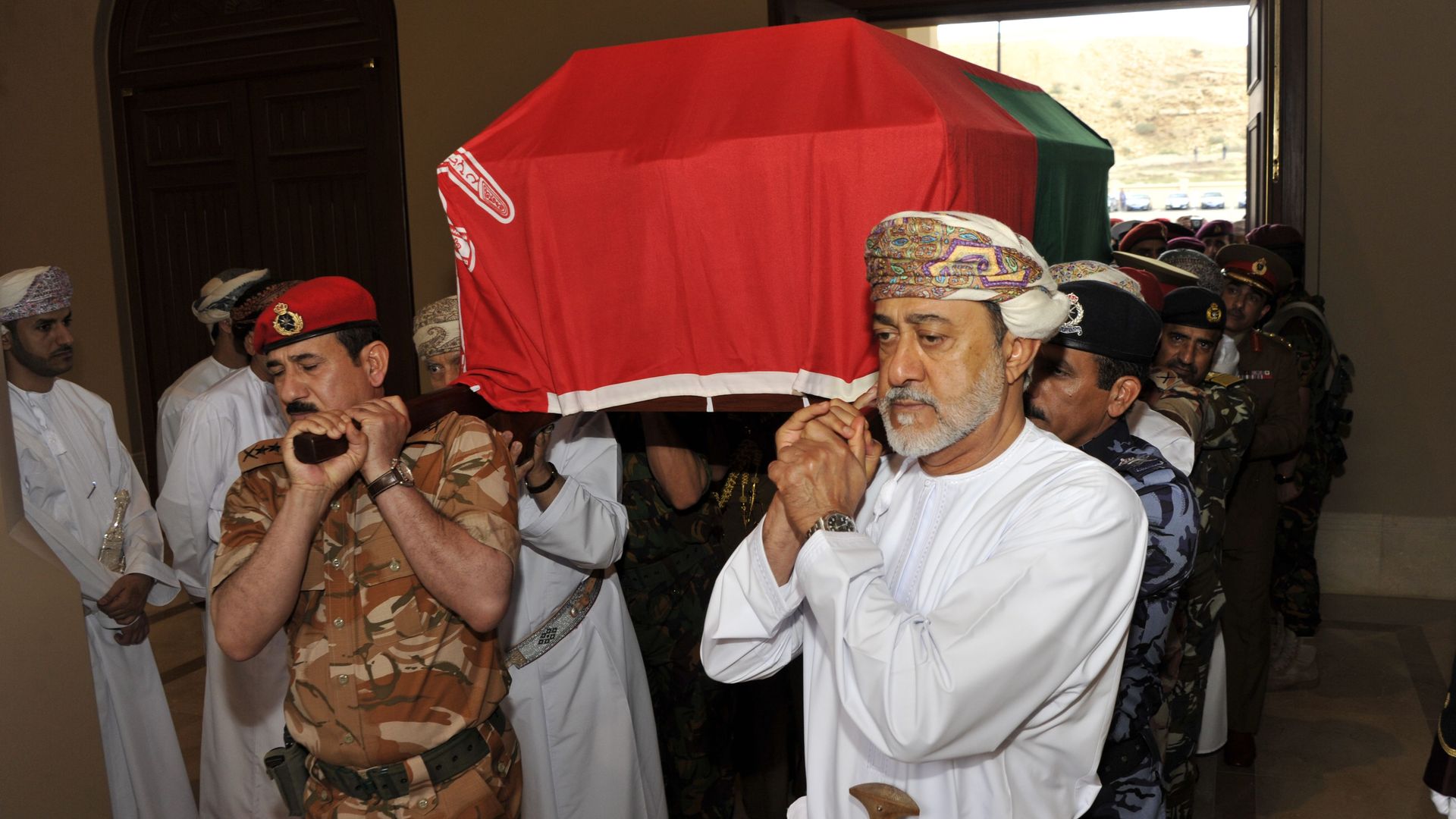 Oman's first political transition in half a century has been marked by visits from world leaders and tributes to Sultan Qaboos bin Said, who died on Friday.
Why it matters: Qaboos' cousin and successor, Haitham bin Tariq Al Said, has said he'll maintain the foreign policy neutrality that's made Oman a key mediator, including between the U.S. and Iran.
Qaboos, the Middle East's longest-serving ruler, named Haitham as his successor in a letter opened after his death.
The choice signaled that Qaboos' priority was economic development and diversification, Neil Quilliam of Chatham House told Al Jazeera.
Qaboos, a charismatic absolute ruler, was viewed as a father figure by many in Oman. His blessing for Haitham should allow for a stable transition.
Flashback: "At the age of 29, with British support, [Qaboos] overthrew his father, Said bin Taimur, a reclusive and ultra-conservative ruler who banned a range of things, including listening to the radio or wearing sunglasses, and decided who could get married, be educated or leave the country," per the BBC.
Go deeper