As Italy's coalition wobbles, Salvini's moment approaches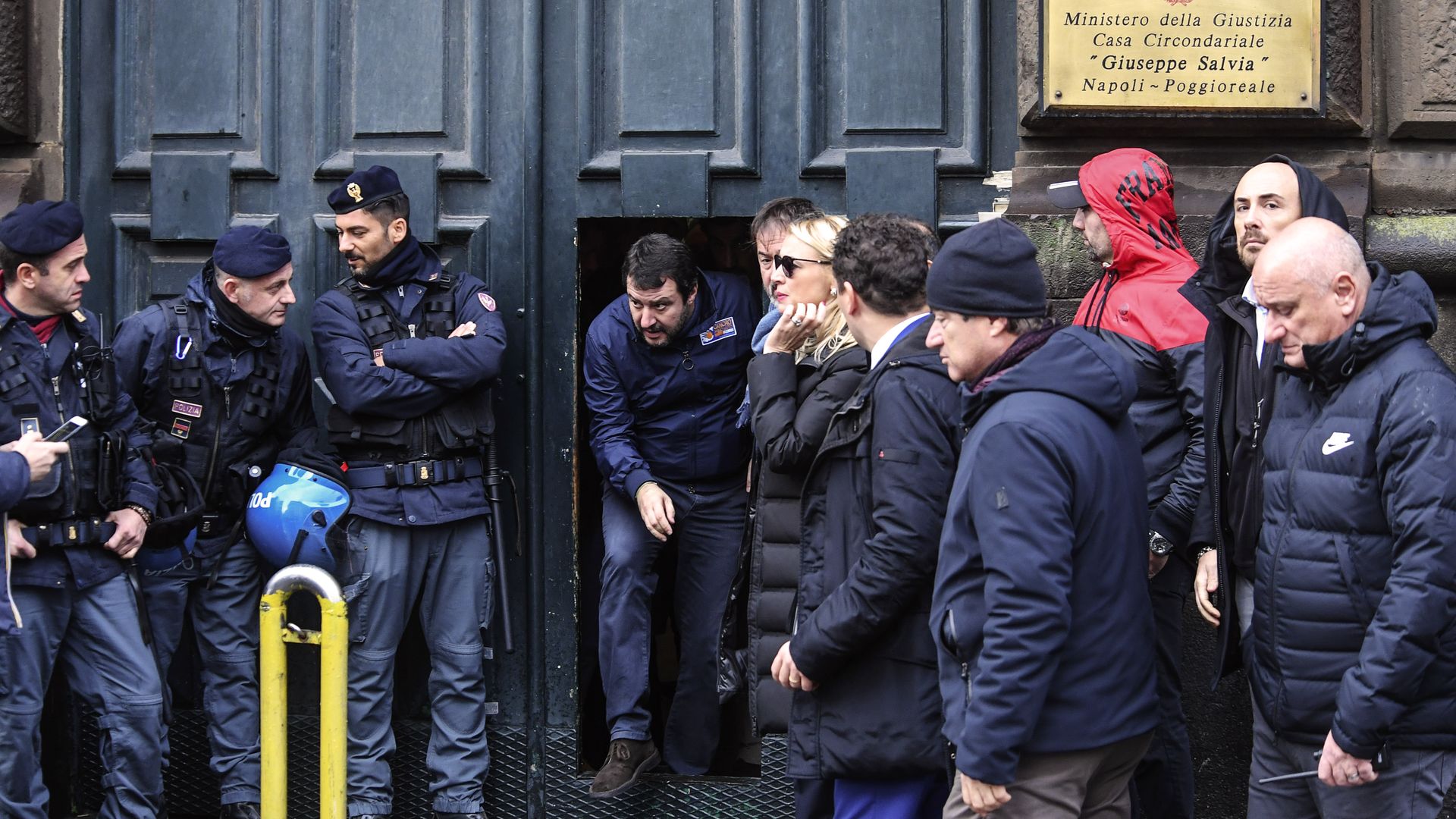 Matteo Salvini, leader of the far-right League party, seemed to have miscalculated catastrophically in August.
Flashback: Then interior minister and deputy prime minister, he moved to bring down the coalition government in which he served and force new elections, which could have catapulted him into the prime minister's office.
Where things stand: Any sighs of relief from Salvini's foes, who include French President Emmanuel Macron and many in Brussels, now appear premature.
Salvini and the League have only grown more popular in opposition and lead the PD and Five Star by 10+ points in national polls.
With elections looming on Jan. 26 in the left-wing stronghold of Emilia-Romagna, polls show the League neck-and-neck with the PD, something that would have been unthinkable not long ago.
What to watch, per the FT:
"If the PD lose in Emilia-Romagna, it 100 per cent has the potential to bring down the national government and set Salvini on course to become prime minister," says academic Daniele Albertazzi.
"This coalition is already so fragile that the only thing gluing it together is their fear of Salvini," says Erik Jones of the Johns Hopkins School of Advanced International Studies in Bologna. "If they lose it is hard to see how they make it through the spring."
Go deeper