Sudan's prime minister makes "historic" visit to rebel stronghold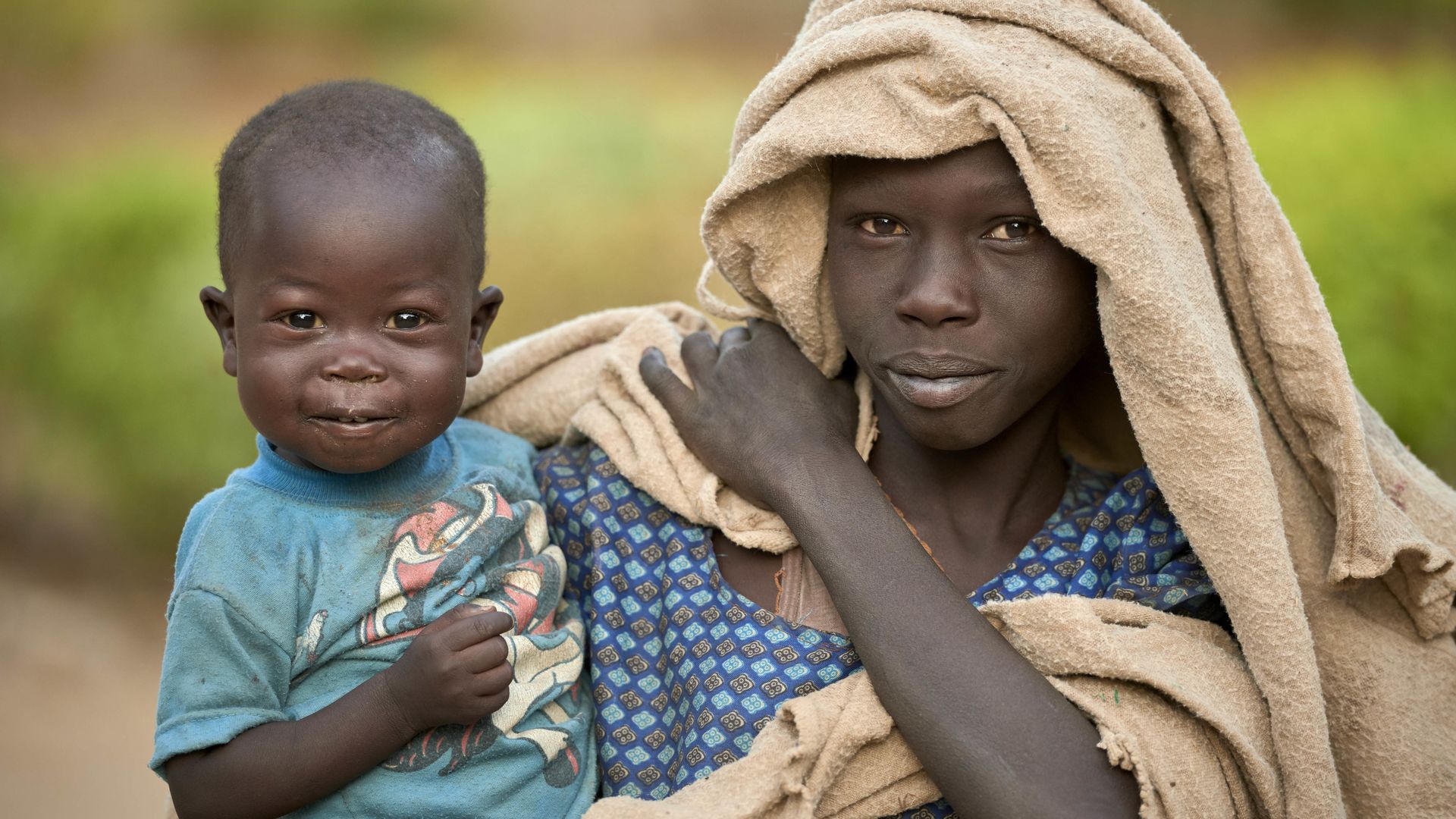 Thursday was a remarkable day in Sudan's Nuba Mountains, with senior officials including Prime Minister Abdalla Hamdok visiting the rebel stronghold for the first time in a decade alongside officials from the UN, which was itself forced out of the area in 2011.
The big picture: The region remained part of Sudan after South Sudan broke away in 2011. That led to a rebellion that was put down through a relentless bombing campaign. The war-ravaged area remained almost entirely cut off from international aid until now.
That all happened on the brutal watch of dictator Omar al-Bashir, who was toppled last April after a popular uprising and replaced by a government that includes both generals and civilians.
What they're saying: David Beasley, chief of the UN's World Food Program and a former South Carolina governor, helped facilitate dialogue between that government and rebel leader Abdel-Aziz al-Hilu, who joined Hamdok on Thursday for a meeting that was rich in symbolism and hope.
"It's earth-breaking, it's historic, it's remarkable to see these two leaders who represent such a history of war, conflict and division come together with a new spirit. It was so great to see this take place today," Beasley told Axios in a phone interview after taking part in the meeting.
"When you think about how much has been achieved in the last 90 days, we really are on the right track. It's unprecedented."
Where things stand: The political situation remains precarious, as does access to food and other resources.
"The next 12 months are going to be critical to Sudan," Beasley told Axios. "They're going to need the international community to step up in a significant way. And I believe Sudan, they will make the changes that need to be made. But in this economic transition, there's going to have to be substantial humanitarian support."
Go deeper: Heroic doctor on the need for help in the Nuba Mountains
Go deeper