How an escalation in the Iran conflict could help Russian oil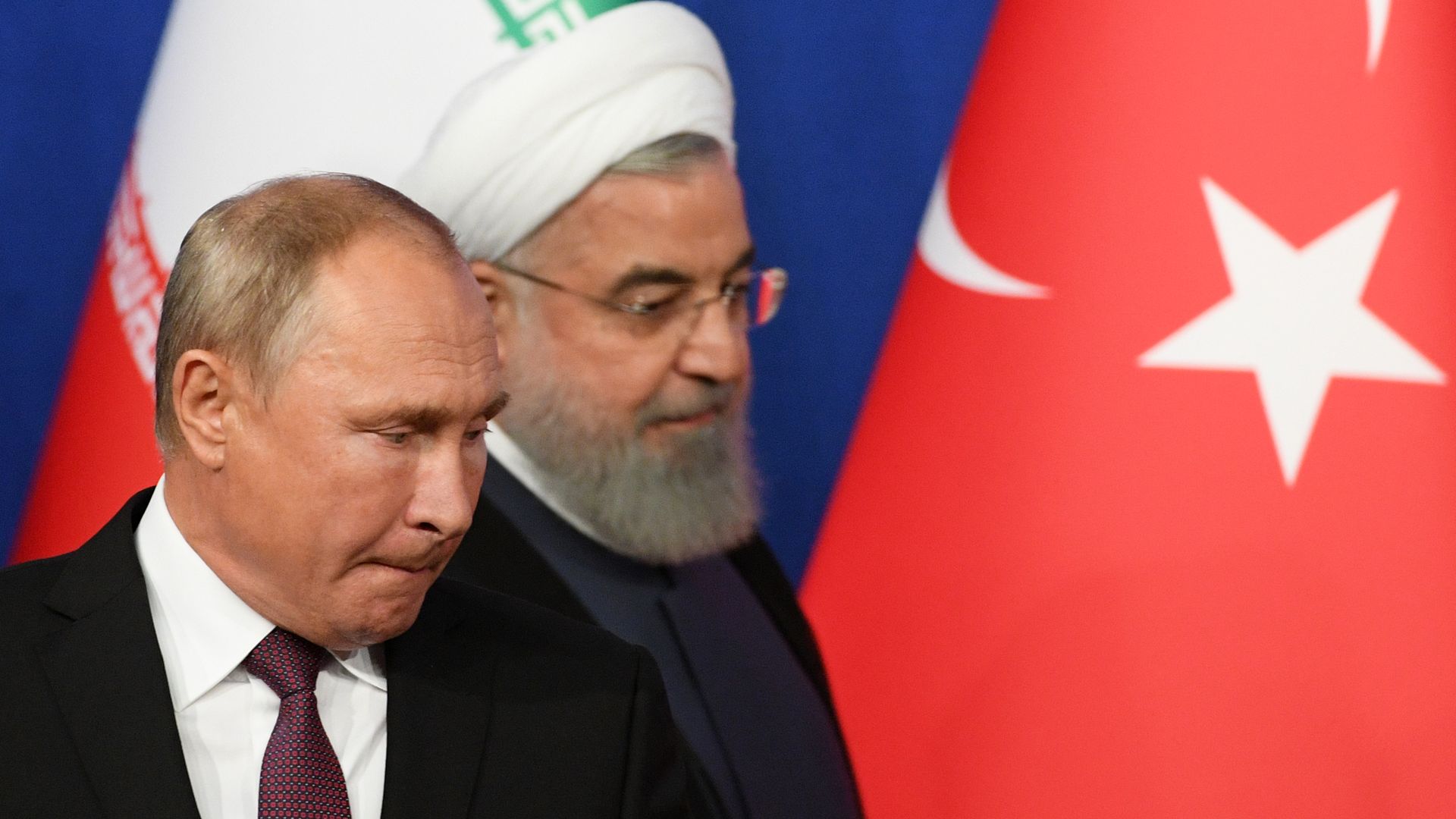 Russia would emerge as a winner if the U.S.-Iran conflict — which has cooled off — greatly escalates, argues Anna Mikulska, a senior fellow with UPenn's Kleinman Center for Energy Policy.
The big picture: That could result via the unlikely — but not impossible — event that Iran shut down oil tanker traffic through the Strait of Hormuz, a critical shipping lane for Middle East oil and nearly 20 million barrels per day pass through the narrow channel.
The intrigue: If there's a shutdown, "Russia could become a crucial market stabilizer deriving significant financial, strategic, and diplomatic benefits," she writes.
"Not only does Russia produce the 'right' quality of crude (a substitute for the crude potentially locked in by the Strait of Hormuz), but according to a Russian government statement, it holds spare capacity of 500,000 barrels per day."
Elsewhere Mikulska notes that an Iranian blockade "could potentially strengthen Russia's position vis-a-vis energy-hungry Asia since about three-fourths of the crude that passes through the Strait lands there."
Go deeper...What Middle East crisis? Why oil prices aren't rising
Go deeper