Thousands protest for climate action in Australia as fires ravage continent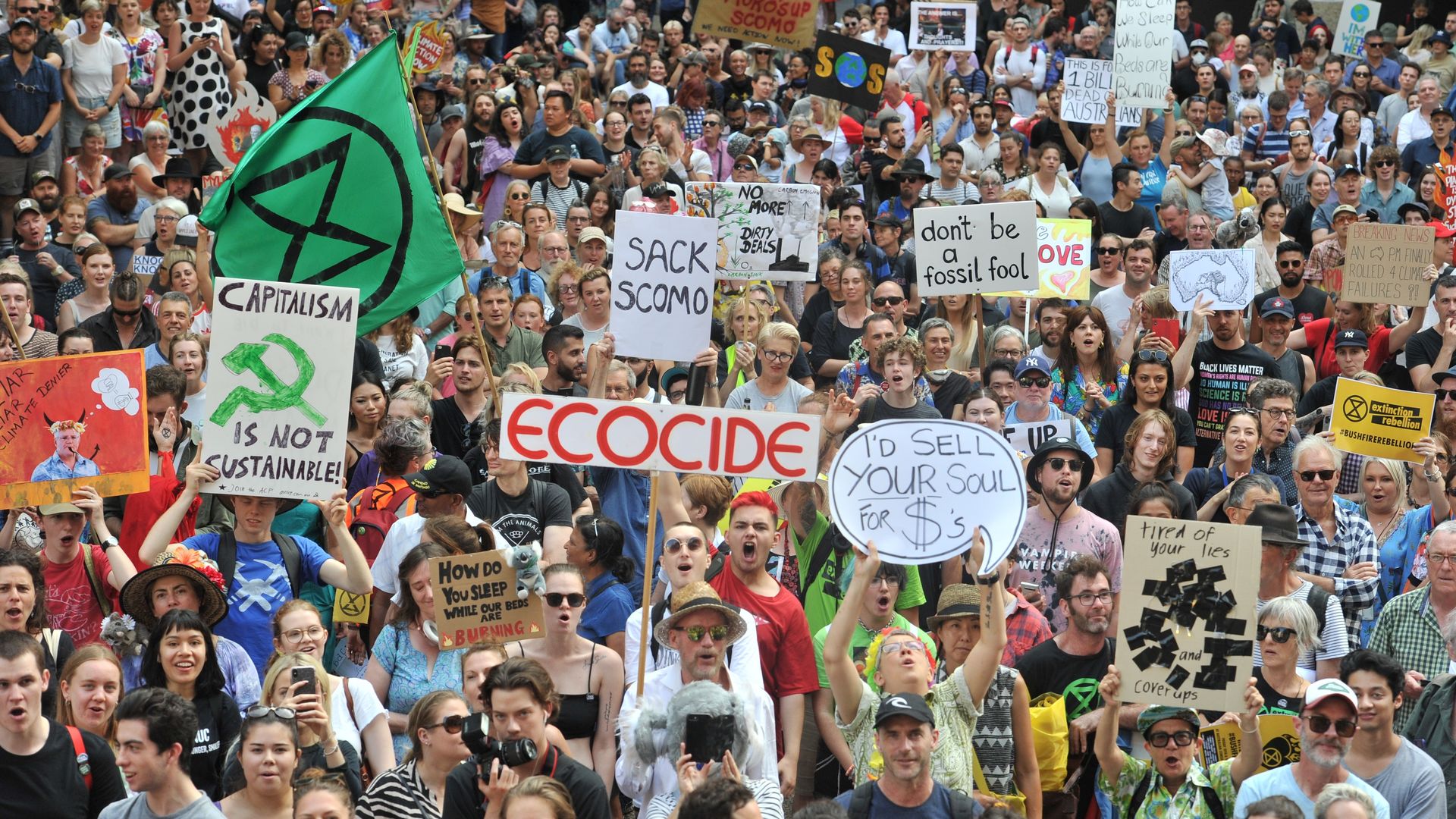 Thousands of protesters took to the streets across Australia on Friday, calling on Prime Minister Scott Morrison to resign for what they call inaction on climate change and an inadequate response to the bush fire crisis that has scorched the continent, the Washington Post reports.
Why it matters: Morrison's stance on climate-related issues has come under scrutiny throughout the deadly wildfire season. In particular, his "reputation as a coal advocate has not helped as he has struggled to project empathy for victims of the fires," the Post writes.
Protesters in nine Australian cities chanted "ScoMo has got to go" — using the prime minister's nickname, per the Post.
What's happening: Nearly 10,000 people stormed the streets in Melbourne, per the Post. The demonstrations prompted state leader, Daniel Andrews, to call for protesters to stop diverting resources from emergency personnel.
Tens of thousands of activists also rallied in Sydney, according to ABC News.
The other side: Conservative leader Morrison proposed outlawing climate activism, saying it disrupts the nation's mining industry, Deutsche Welle reports.
The big picture: The deadly blazes continue as 147 burn across New South Wales, and 67 have yet to be contained, according to News.com.au. At least 1,995 homes have been destroyed and more than 1 billion animals are estimated to have died in the fires.
Go deeper ...
Go deeper