U.S. wildfires scorched 4.6 million acres of land in 2019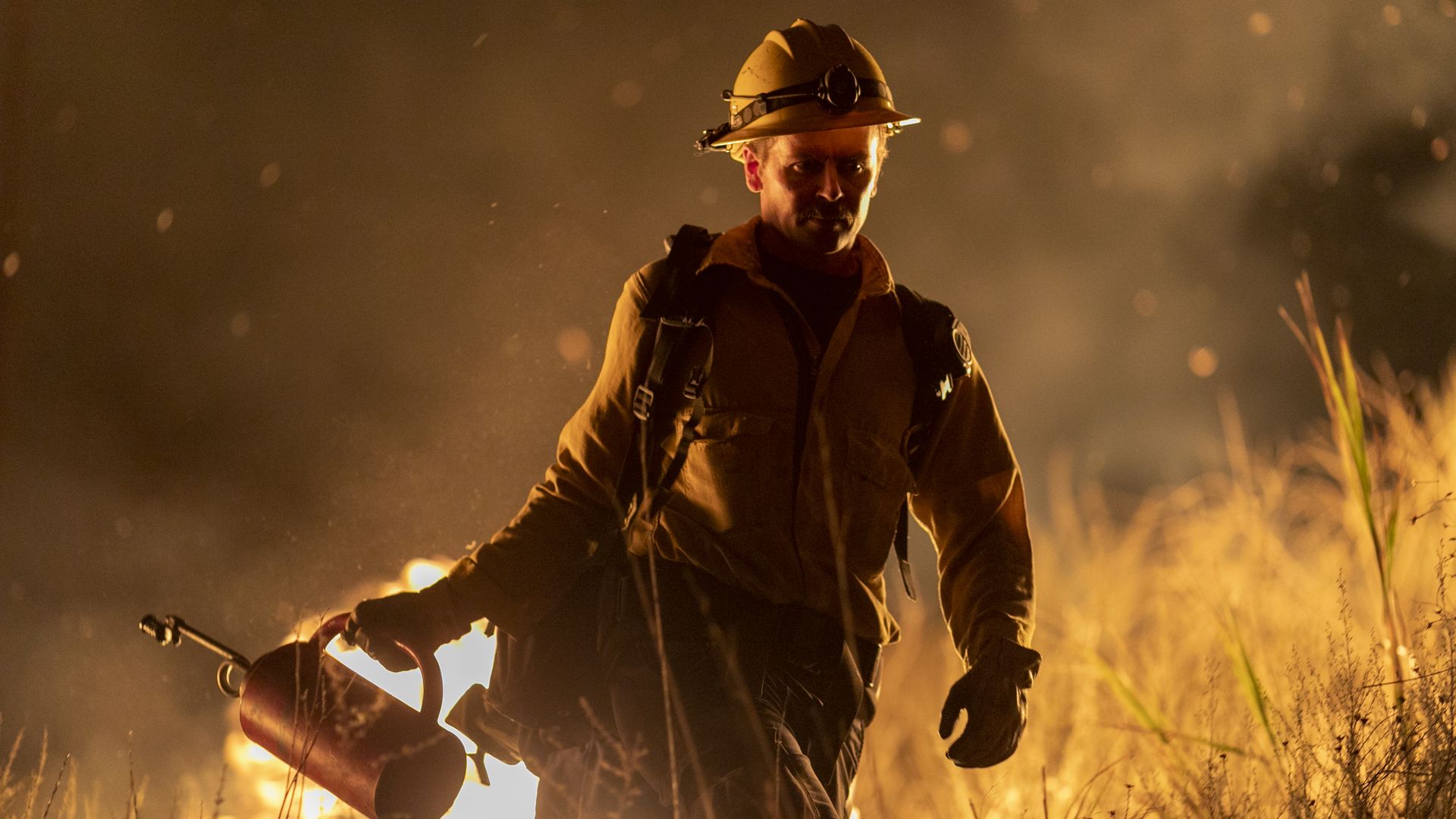 49,661 wildfires burned 4.6 million acres in the U.S. in 2019, according to the National Interagency Coordination Center (NICC).
Why it matters: That's a 46% drop in acres burned and an 11% decrease in total fires from the 2018 season.
Yes, but: Though the 2019 season was less active in terms of the total number of fires and acres destroyed, catastrophic fires still resulted in fatalities and damaged or destroyed structures.
The Kincade Fire in Sonoma County, California, burned 77,758 acres, injured four first responders and destroyed 374 structures and damaged 60 others. The fire's cause is still under investigation.
The 1,011-acre Sandalwood Fire in Riverside County, California, killed two civilians, destroyed 76 structures and damaged 14 others after a truck dumped burning trash into brush.
The Saddleridge Fire tore through 8,799 acres in Los Angeles County, killing one civilian and damaging or destroying at least 31 structures, according to the Los Angeles Times. The fire's cause is also still under investigation.
The big picture: 2019 was the fourth least active fire season in the last decade in terms of acres scorched by wildfires.
Of note: Last year was the second-wettest year on record, with record-high precipitation in North Dakota, South Dakota, Minnesota, Wisconsin and Michigan, according to the Weather Channel.
Go deeper:
Go deeper