BP aims to create energy tech unicorns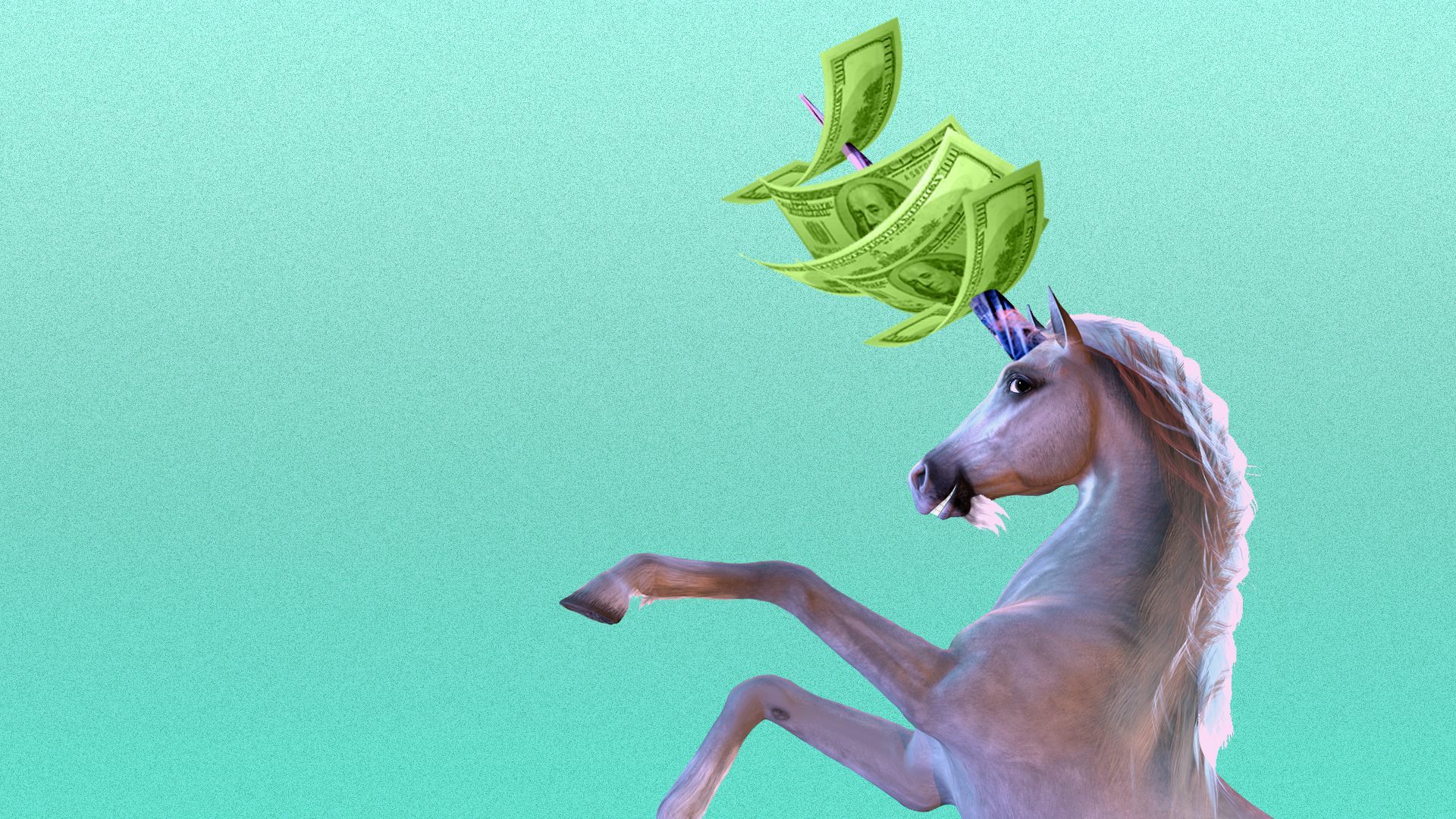 BP is revealing more info about Launchpad, a quietly formed internal unit aimed at creating billion-dollar technology companies — including firms that help produce oil-and-gas more efficiently.
Driving the news: BP says Launchpad is aimed at building five companies each worth a billion dollars — or "unicorns" in startup-speak — by 2025.
BP says it's aimed at the challenge of meeting growing energy demand with fewer emissions.
I learned about it — and confirmed with BP — from this Financial Times piece Sunday.
The intrigue: Launchpad is separate from BP Ventures, the company's internal VC arm.
"[H]ere we intend to majority-own or wholly-own companies that we can grow into large entities. These companies could be from outside or grown out of our technology."
—
BP spokesperson David Nicholas
Where it stands: Right now BP says Launchpad has three portfolio companies, including the subsurface data company Lytt and Stryde, a seismic technology firm. But it's slated to soon grow beyond oil-focused firms, per FT.
"Other companies in development include a predictive wind energy infrastructure maintenance platform and a carbon management and offsetting app," they report.
But, but, but: Yesterday's FT piece wasn't the first revelation of the in-house unit. The Houston Chronicle briefly described it last May in a story focused on Lytt.
Go deeper:
Go deeper