Prosecutors charge Monsey stabbings suspect with federal hate crimes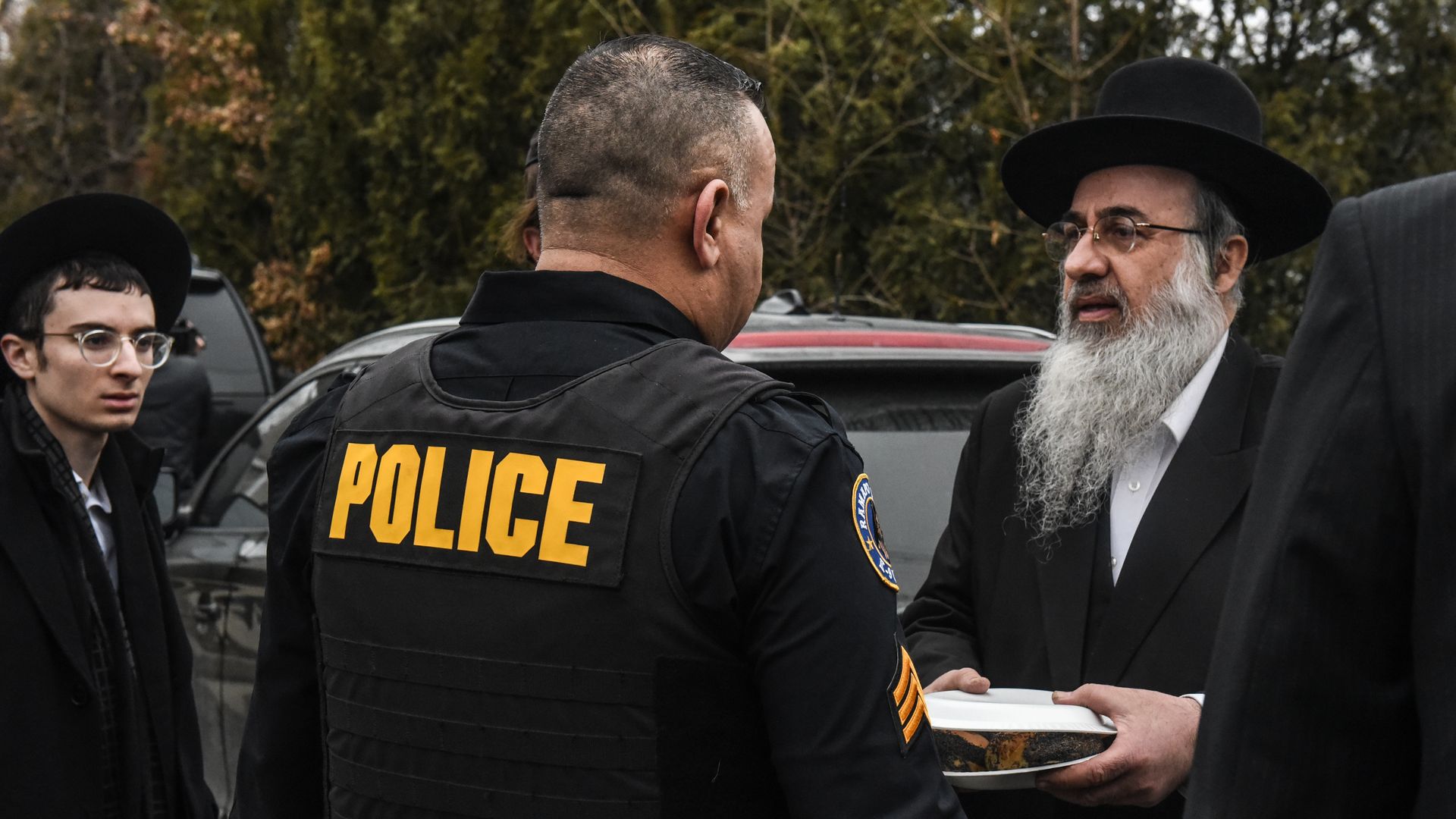 Prosecutors filed federal hate crime charges on Monday against 37-year-old Grafton Thomas — the suspect accused of stabbing five people in a Hasidic rabbi's home in Monsey, New York, during a Hanukkah celebration this weekend, the New York Times reports.
Details: Authorities said they recovered journals with anti-Semitic entries they believe belong to Thomas that included references to Adolf Hitler, "Nazi culture" and drawings of a Star of David and a swastika.
The criminal complaint against Thomas said the FBI recovered a phone they believe belonged to the suspect that had online searches with phrases like "Why did Hitler hate the Jews" and "German Jewish Temples near me."
The big picture: The attack was roughly the 13th anti-Semitic attack in the area in the past few weeks — as New Jersey Jewish communities are still reeling from a targeted attack on a kosher supermarket earlier this month.
Go deeper: ADL official says the Jewish community is facing an "epidemic" in New York
Go deeper