Obama's top books of 2019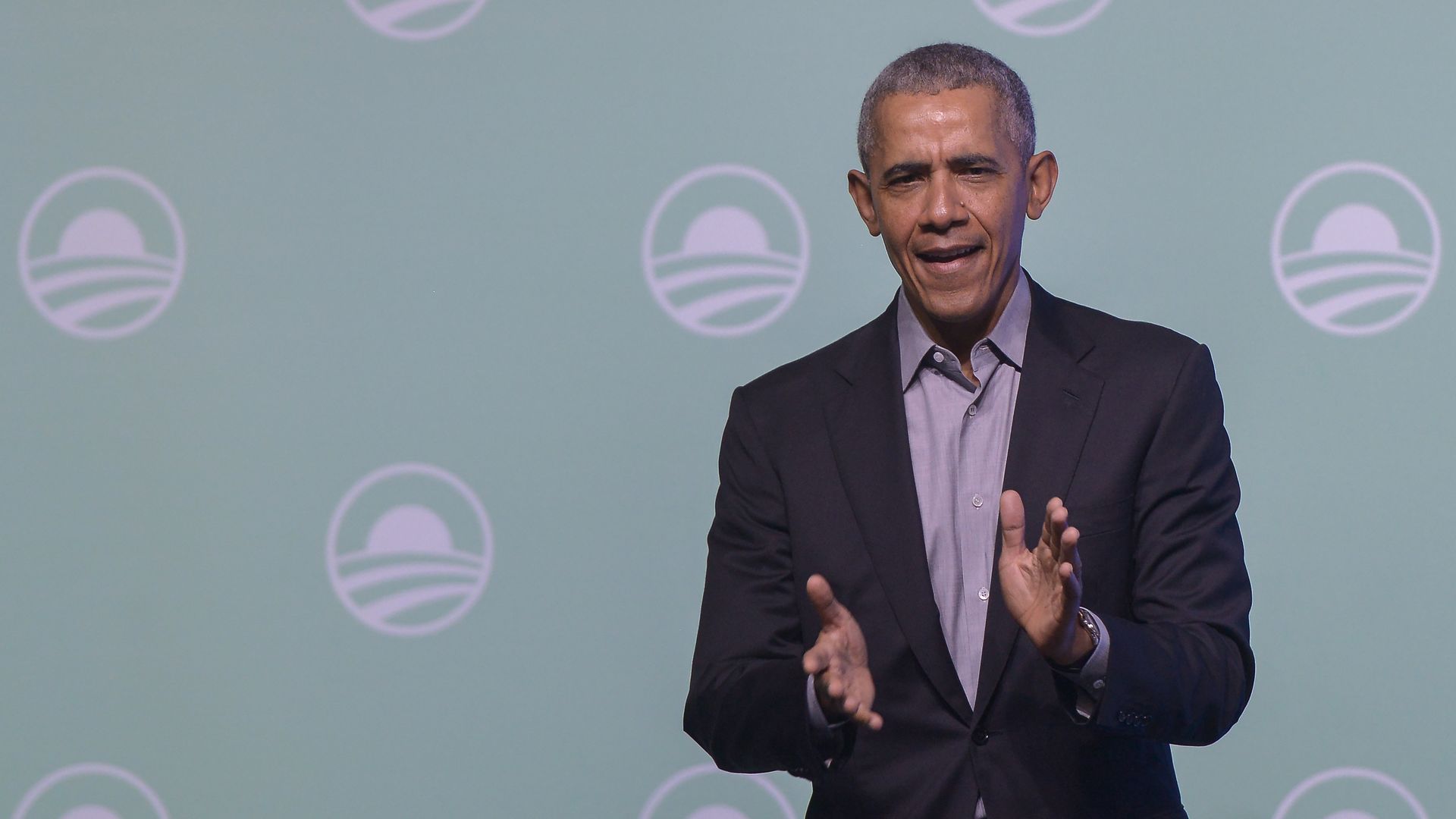 Former President Barack Obama released his favorite books of 2019 on Saturday.
Highlights: "The Sixth Man" by Andrew Iguodala, "Lost Children Archive" by Valeria Luiselli — inspired by families separated at the U.S.-Mexico border — and the psychologically driven love story "Normal People" by Sally Rooney.
Other books on Obama's list:
"The Topeka School" by Ben Lerner
"Trust Exercise" by Susan Choi
"Solitary" by Albert Woodfox
"How to Do Nothing: Resisting the Attention Economy" by Jenny Odell
"The Orphan Master's Son" by Adam Johnson
"Girl, Woman, Other" by Bernardine Evaristo
Further reading: Obama also noted the reading recommendations he made earlier in the year, which include the memoir "Lab Girl" by Hope Jahren and "The Shallows" by Nicholas Carr, which argues that the internet is fundamentally changing how humans process information.
Go deeper: Check out Obama's full 2019 reading list.
Go deeper