Pentagon warns against military service members using DNA test kits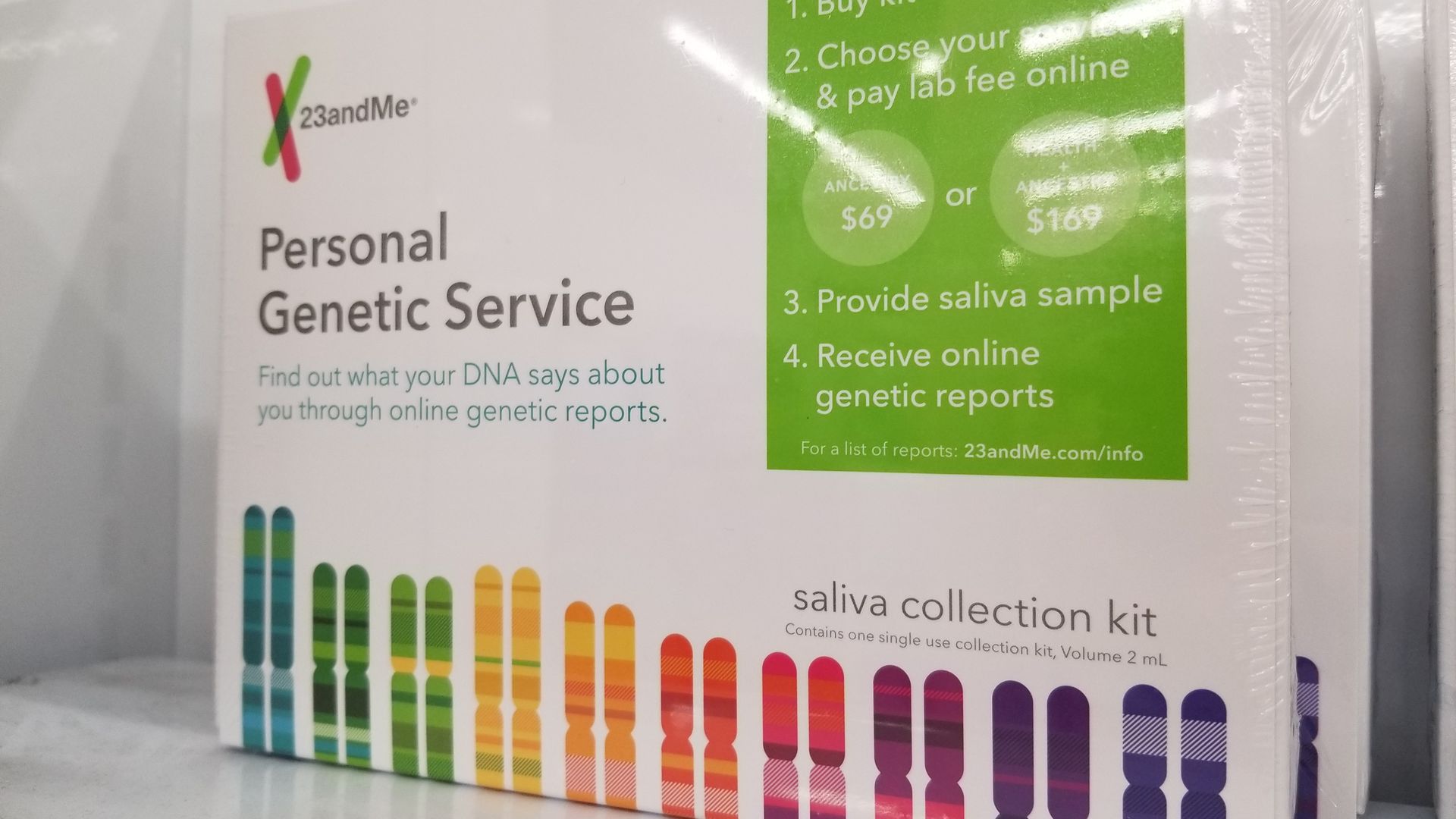 The Defense Department is advising military service members against purchasing popular at-home DNA testing kits because of possible "unintended security consequences and increased risk to the joint force and mission," Yahoo News reported.
Why it matters: Despite protests from the DNA companies, the Pentagon makes the case inaccuracies in DNA and health tests like popular kits from 23andMe and Ancestry could compromise service members' medical readiness compared to the general public.
The Department of Defense: "These [direct-to-consumer] genetic tests are largely unregulated and could pose personal and genetic information and potentially create unintended security consequences and increased risk to the joint force and mission."
"Possible inaccuracies pose more risk to DoD military personnel than the public due to Service member requirements to disclose medical information that affects readiness."
The big picture: At home testing kits have grown popular in recent years. Ancestry said in May that 15 million people have used their kits, now the largest consumer DNA network in the world.
Still, privacy concerns have arose on these companies collecting troves of genetic data from their customers.
The other side:
Ancestry: "Ancestry does not share customer DNA data with insurers, employers, or third-party marketers. Ancestry will also not share customer personal information with law enforcement unless compelled to by valid legal process, such as a court order or search warrant," a spokesperson told ABC.
23andMe: "All of our customers should be assured we take the utmost efforts to protect their privacy, and that the results we provide are highly accurate," a spokesperson told ABC.
Go deeper: Genetic testing may prevent ER visits for kids with Type I diabetes
Go deeper