Notre Dame rector warns cathedral has "50% chance" of being saved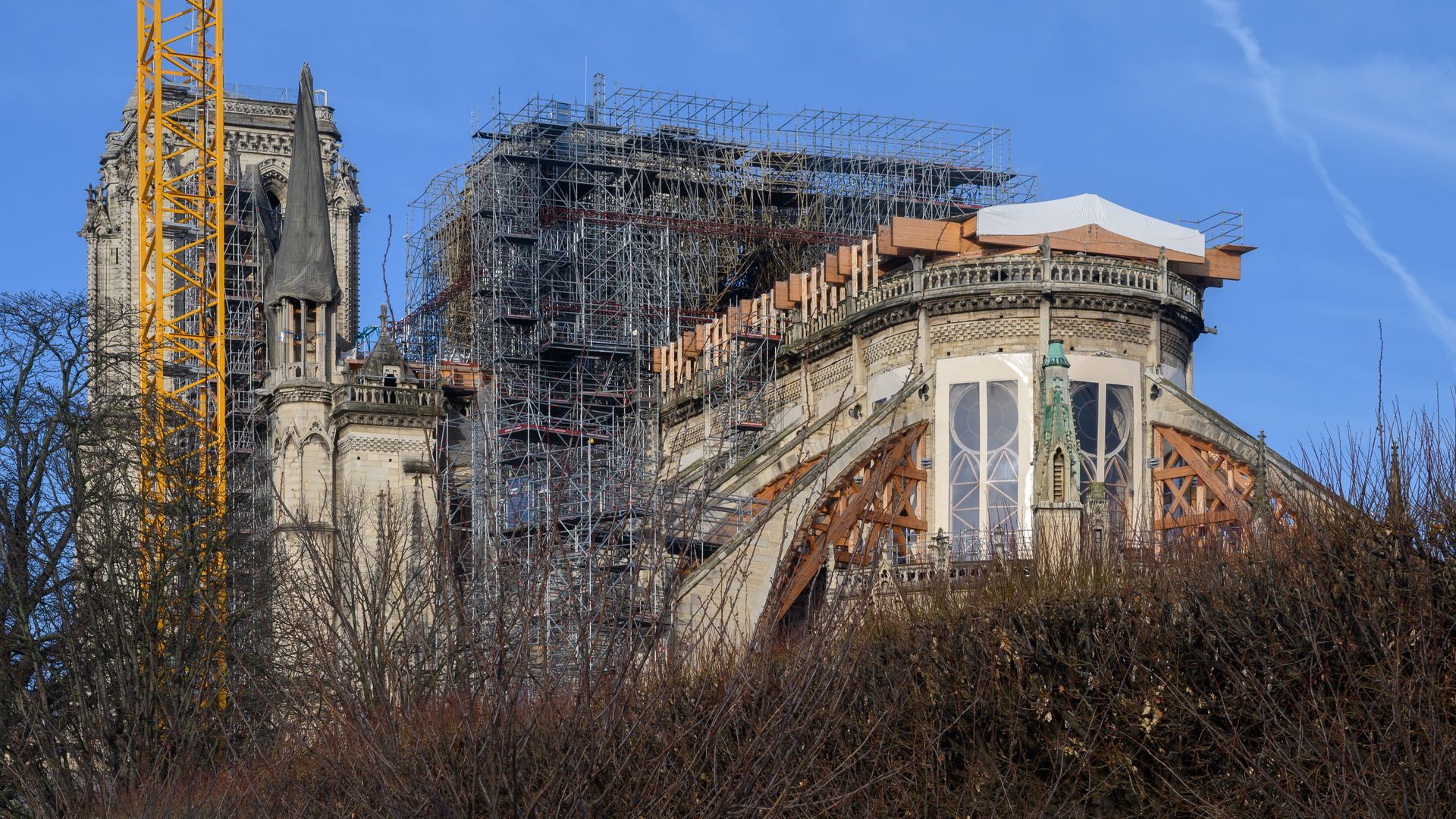 As Notre Dame Cathedral awaits restoration in 2021 after this year's devastating fire that destroyed much of the historic landmark's roof, the rector of the church said there's a "50% chance" the structure may not be saved, AP reports.
Why it matters: The scaffolding installed before the fire in April risks collapsing during clean-up.
"Today we can say that there is maybe a 50% chance that it will be saved. There is also 50% chance of scaffolding falling onto the three vaults, so as you can see the building is still very fragile."
— Notre Dame's Monsignor Patrick Chauve
Of note: The 855-year-old cathedral won't hold Christmas mass for the first time in 216 years due to its fragile state.
Go deeper ... Notre Dame fire: Which artifacts were saved and lost
Go deeper