U.S. sanctions bill hinders work on Russian-backed pipeline — for now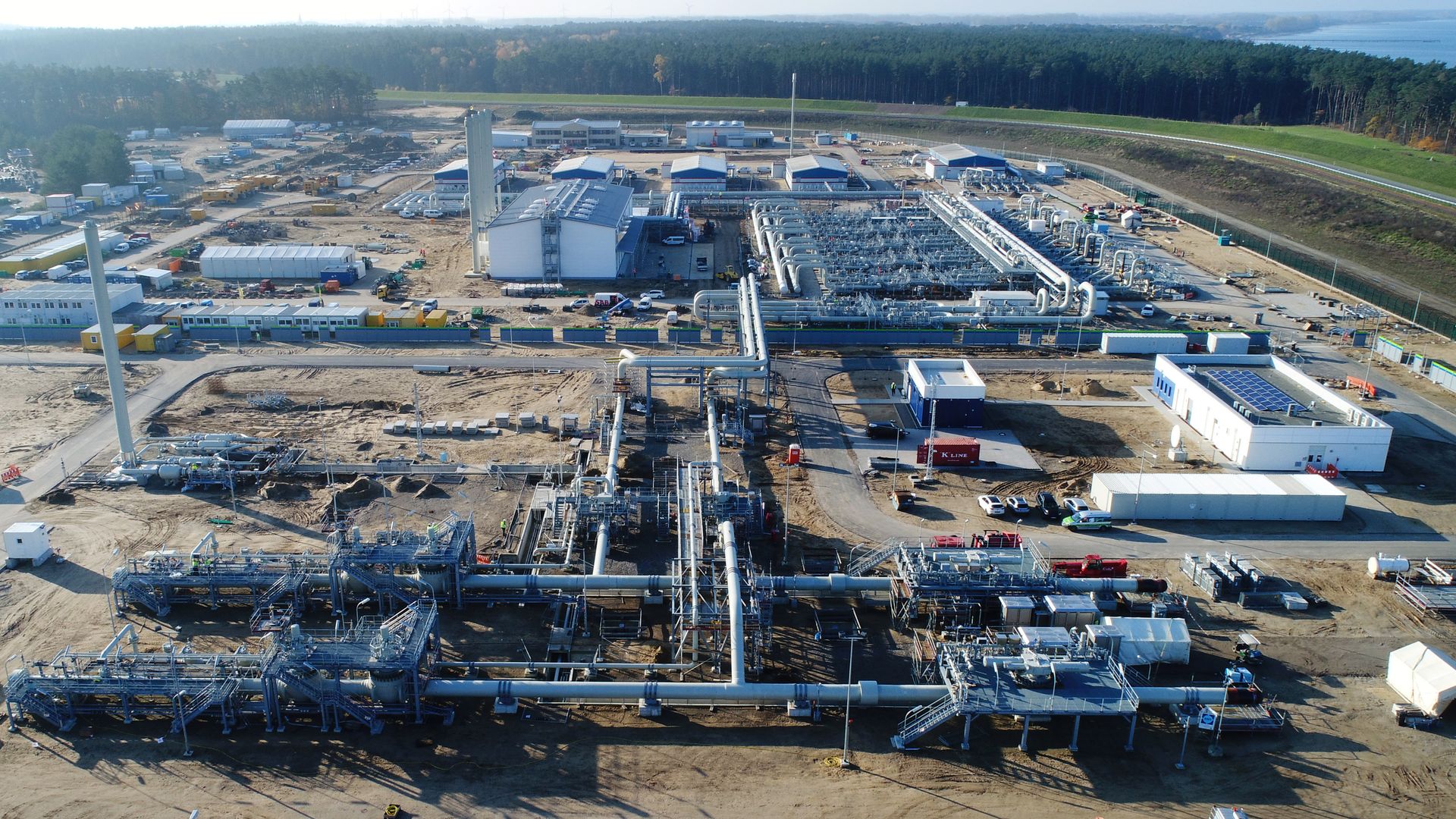 A major contractor on Russia's Nord Stream 2 natural gas pipeline to Germany is halting work to avoid sanctions that would be imposed under legislation that President Trump signed Friday night.
Why it matters: The move by the Switzerland-based Allseas to stop laying subsea pipeline sections in the Baltic Sea creates new hurdles for the controversial pipeline project.
Driving the news: Allseas announced the suspension Friday night, shortly before Trump signed sweeping defense policy legislation that includes sanctions against companies laying down the pipeline.
Via Reuters, the move "throws into doubt the completion date of the $11 billion project that Moscow had said would be ready in months, jeopardizing plans to quickly expand Russian sales of natural gas to Europe via pipeline."
But, but, but: A spokesman for Gazprom-backed Nord Stream 2, the company building the project, said it would proceed despite Allseas' move.
"Completing the project is essential for European supply security. We together with the companies supporting the project will work on finishing the pipeline as soon as possible."
— Nord Stream 2 spokesman Jens Mueller said via email
The big picture: U.S. officials in successive administrations have opposed the project, arguing it will weaken European energy security and bolster Russian leverage.
However, the Trump administration hasn't previously acted against Nord Stream 2 using its existing powers, and now the project is closing in on completion.
Per AP: German government spokeswoman Ulrike Demmer said the U.S. sanctions are "particularly incomprehensible" as Russia and Ukraine made a deal this week on the future transit of Russian gas through Ukraine. Ukraine is among other European nations to oppose Nord Stream 2 out of fear of being frozen out of gas transit.
Go deeper:
Go deeper