Trump admin sides with Bayer in court battle over weedkiller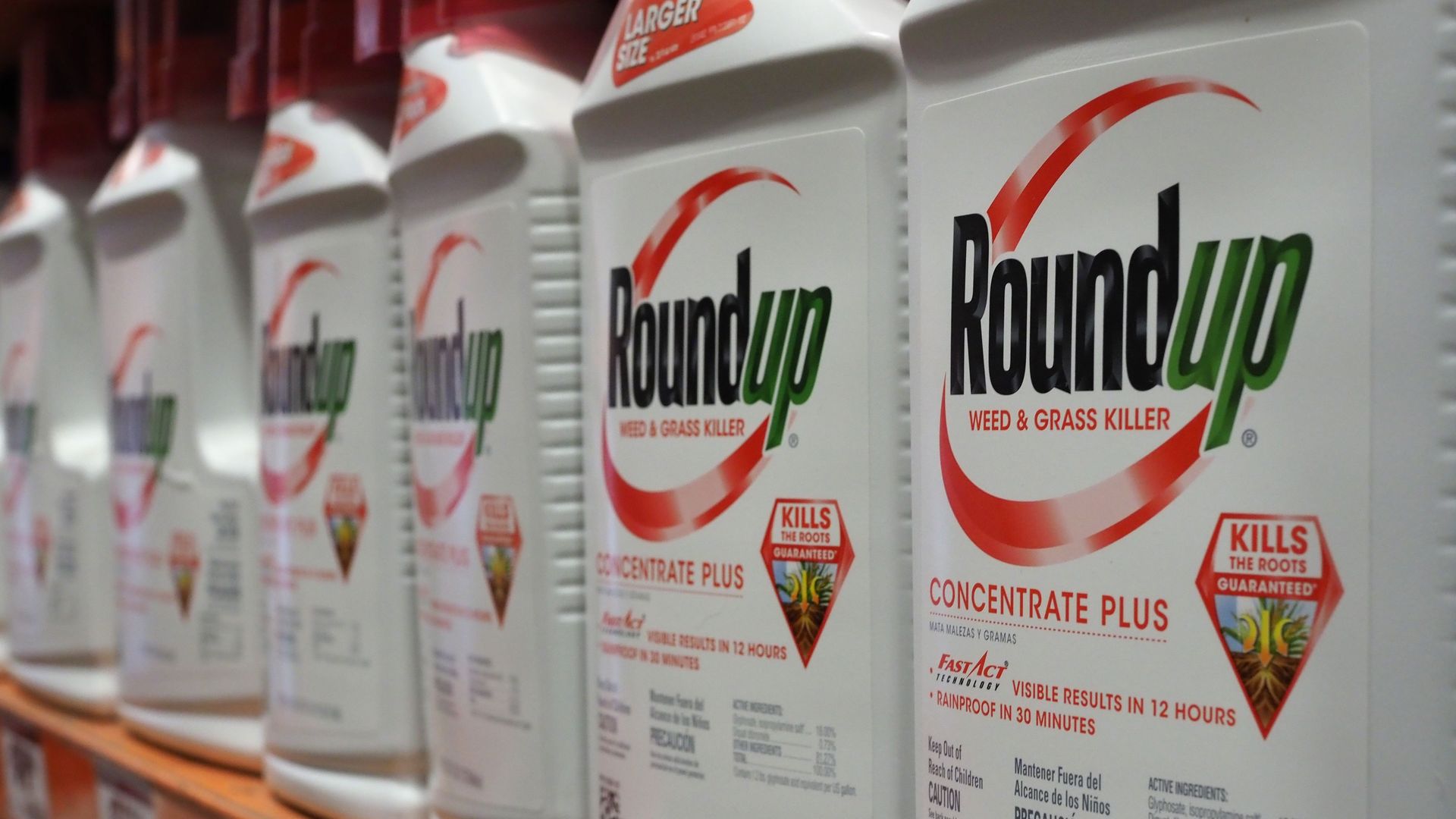 The Environmental Protection Agency filed court papers on Friday backing German chemical maker Bayer AG in a "high-stakes court fight" over its weedkiller Roundup, the Wall Street Journal reports.
Context: Bayer is currently appealing a $25 million verdict in a case where a California man blamed Roundup for his non-Hodgkin lymphoma — one of thousands of similar cases, per the WSJ. Bayer argues that Roundup does not pose a risk for cancer.
Why it matters: The cases have caused Bayer's shares to plummet 23% since the original verdict in 2018, per the Journal. The company has divested from several business units and laid off thousands of employees globally.
Lawyers for the EPA and Department of Justice argue the verdict should be overturned because it'd be illegal for Bayer to post cancer-risk warnings on its bottles of Roundup, the Journal notes.
Yes, but: Three juries in a row have ruled in favor of the plaintiffs this past year, awarding them hundreds of millions of dollars in compensation.
Go deeper:
Go deeper