What we're driving: Volvo V60 T5 AWD Cross Country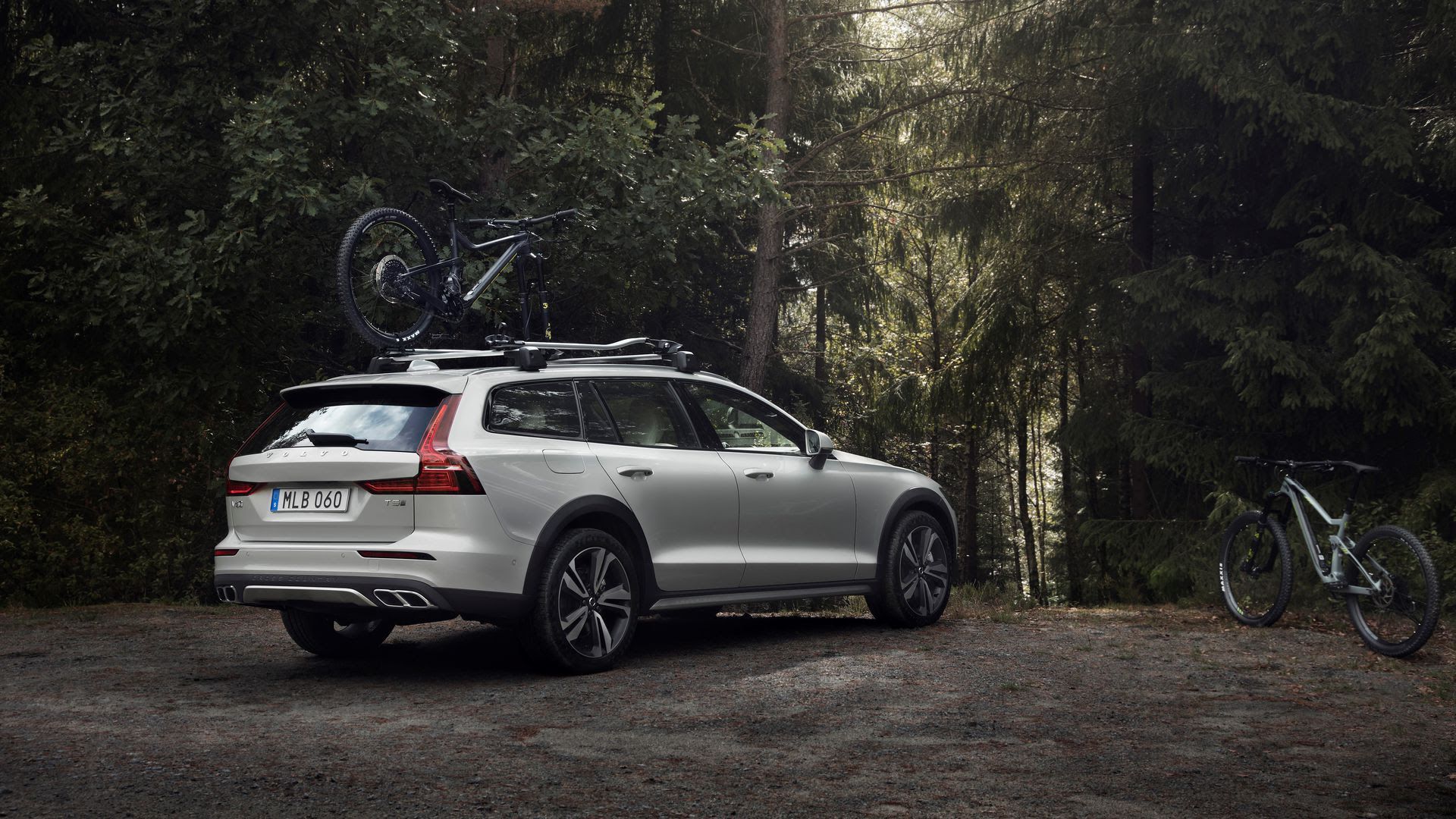 This week I'm driving the Volvo V60 T5 AWD Cross Country, which is like an exotic animal.
Why it matters: In a world dominated by SUVs, the V60 station wagon is indeed a rare breed. Sadly, wagons are déclassé among Americans, which is a shame because it's a great alternative to what all your neighbors are driving.
The V60 Cross Country sits 3 inches higher and is a tad wider than the traditional V60 wagon, making it more like a Subaru Outback, but in a premium package.
Starting at $46,095, my test model priced out at $56,990.
That includes a $2,500 "advanced package" that adds Volvo's "Pilot Assist" technology with adaptive cruise control and lane-keeping technology, along with a 360° camera and other goodies.
Under the hood: The T5 comes with a 2.0-liter, turbocharged I4 engine and eight-speed automatic transmission, good for 250 hp and 258 pound-feet of torque.
Fuel economy is 22 mpg city, 31 mpg highway.
The bottom line: If you're hunting for something a little different, the V60 Cross Country is a special breed.
Go deeper: See what else Joann has been driving
Go deeper