December's Democratic debate shows climate's reach in the party's messaging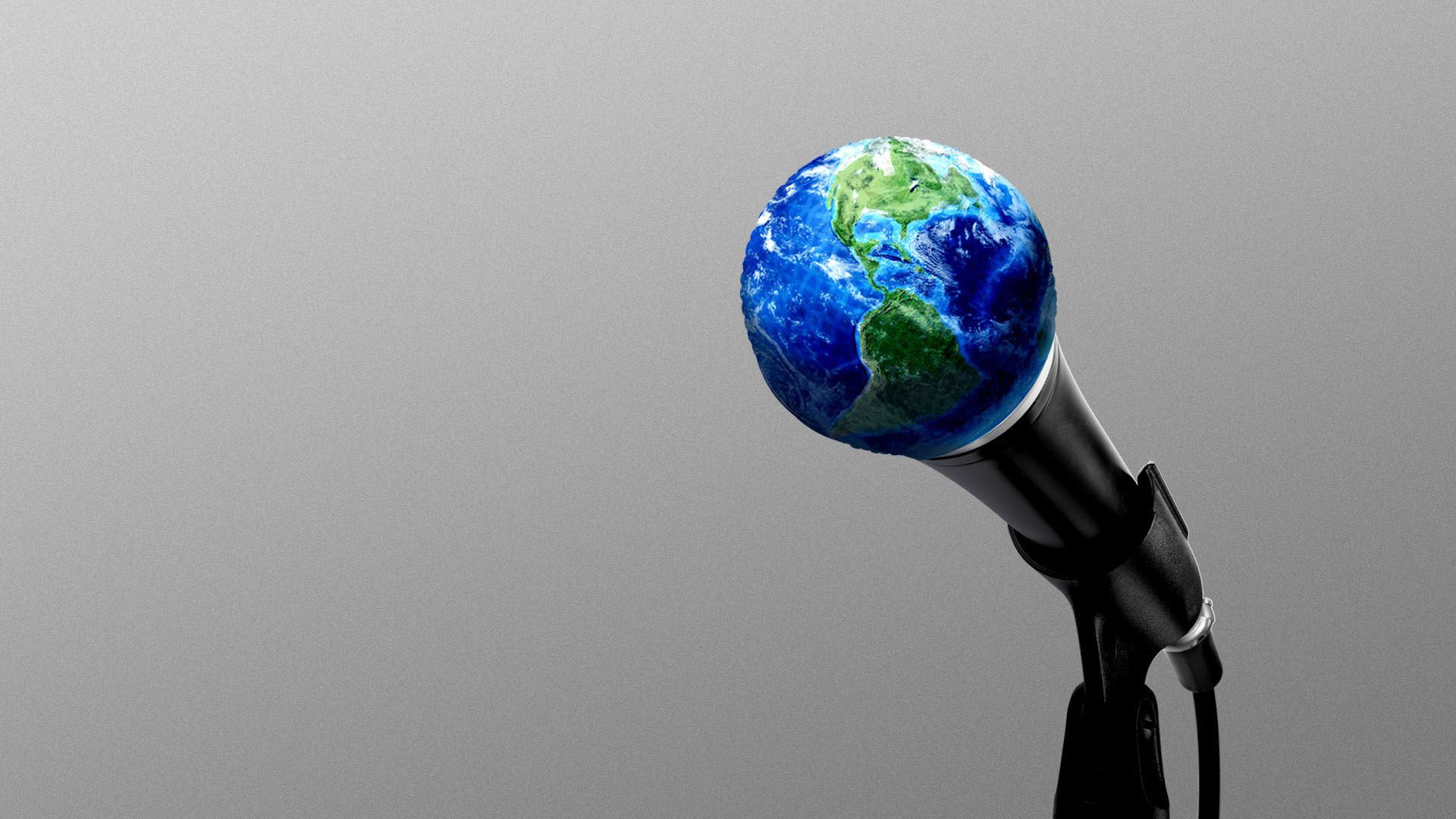 Thursday's debate nicely encapsulated the way that climate change has become stitched into the fabric of wider Democratic policy and messaging on many topics.
The state of play: While a huge Green New Deal-style mobilization lacks legs in Congress, its all-encompassing conceptual framing — climate as inseparable from industrial policy, human rights and much more — is carrying the day.
The big picture: The segment on climate and other answers included the following comments — and this is not a comprehensive list:
Bernie Sanders, after the climate section was over, used a question about the lack of diversity on stage to revisit the topic. "People of color, in fact, are going to be the people suffering most if we do not deal with climate change," he said.
Elizabeth Warren used a question about climate change to quickly transition to her wider populist message, noting that "if we don't attack the corruption first, if we don't attack the corruption head-on, then we're not going to be able to make the changes we need" on climate and other topics.

She also said that while she's against building new nuclear plants, the need to stem carbon emissions means "we need to keep some of our nuclear in place."

Joe Biden was quick to play up job creation from building out climate-friendly infrastructure. I know, I know, green jobs messages are hardly new, but the economic frame around climate is in full flower this cycle.

He had a moment of candor when asked whether he'd sacrifice some U.S. oil-and-gas production growth even knowing it could displace workers in those sectors. "The answer is yes because the opportunity for those workers to transition to high-paying jobs...is real," he said, talking up jobs in low-carbon infrastructure.
Tom Steyer returned to climate when making the wider argument for treating China as a "frenemy," noting, "if we are going to treat climate as the threat that it is, we are going to have to partner with the Chinese." Whether that proves to be a political winner in a general election is TBD.
Go deeper:
Go deeper