Managing data from all those dockless scooters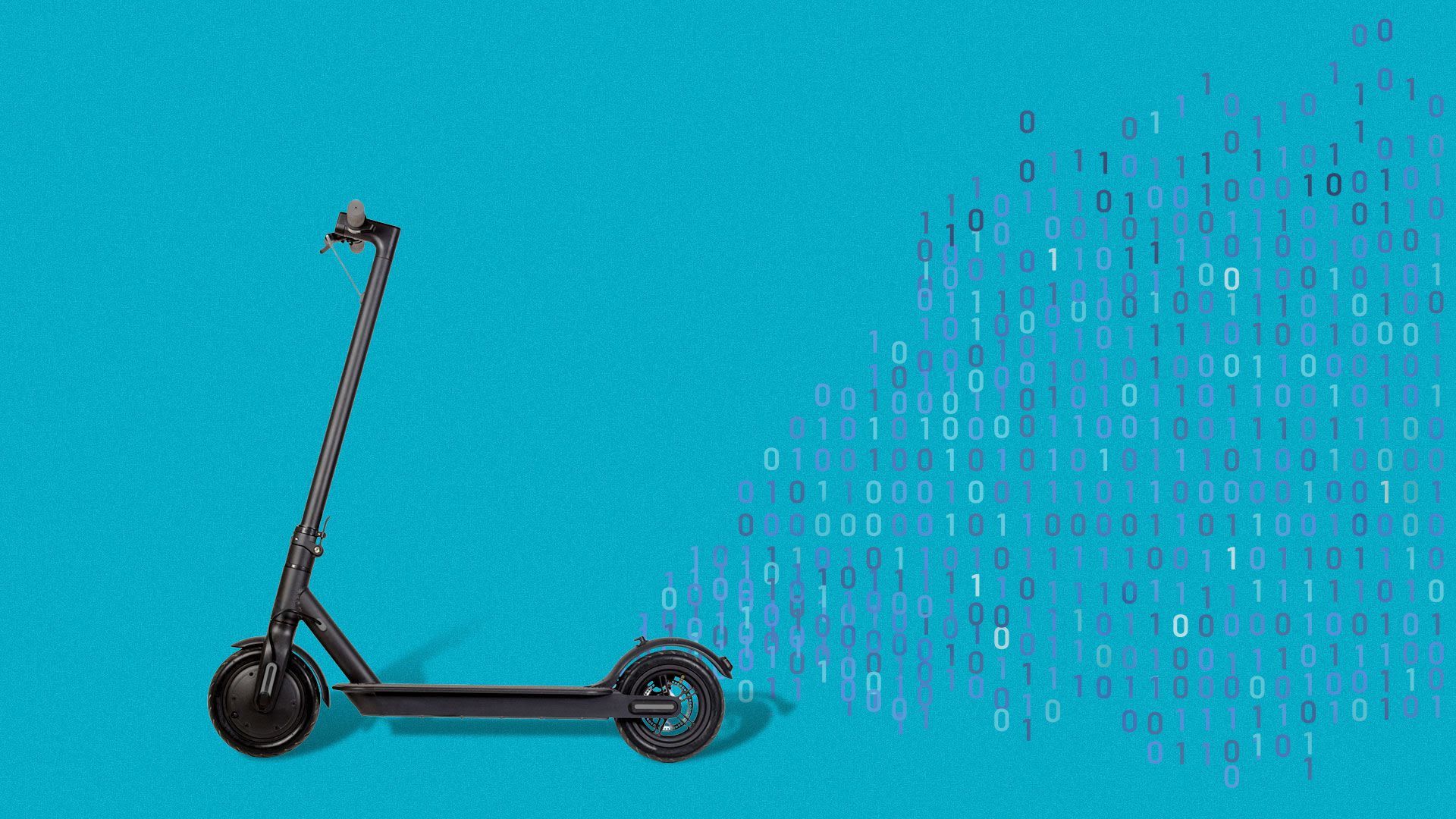 A new consortium is trying to wrangle how to manage and share data gathered from all those dockless scooters and e-bikes popping up in cities.
Why it matters: Scooter and bike trip patterns can yield a lot of valuable information that public agencies can use to manage their infrastructure and set regulations. But the push for data access also raises concerns about privacy.
What's happening: SAE International has pulled together cities, public agencies and micromobility providers like Uber, Lyft, Spin and Bird to try to create best practices for sharing trip data.
The initial efforts will focus on trying to establish standard metrics for evaluation and streamline privacy protection methods, says Annie Chang, head of new mobility at SAE and director of the new Mobility Data Collaborative.
"The landscape is evolving so quickly, we're keeping our eyes open for what we should focus on next," Chang said.
Go deeper:
Go deeper