Time highlights impeachment witnesses, U.S. women's soccer team in annual issue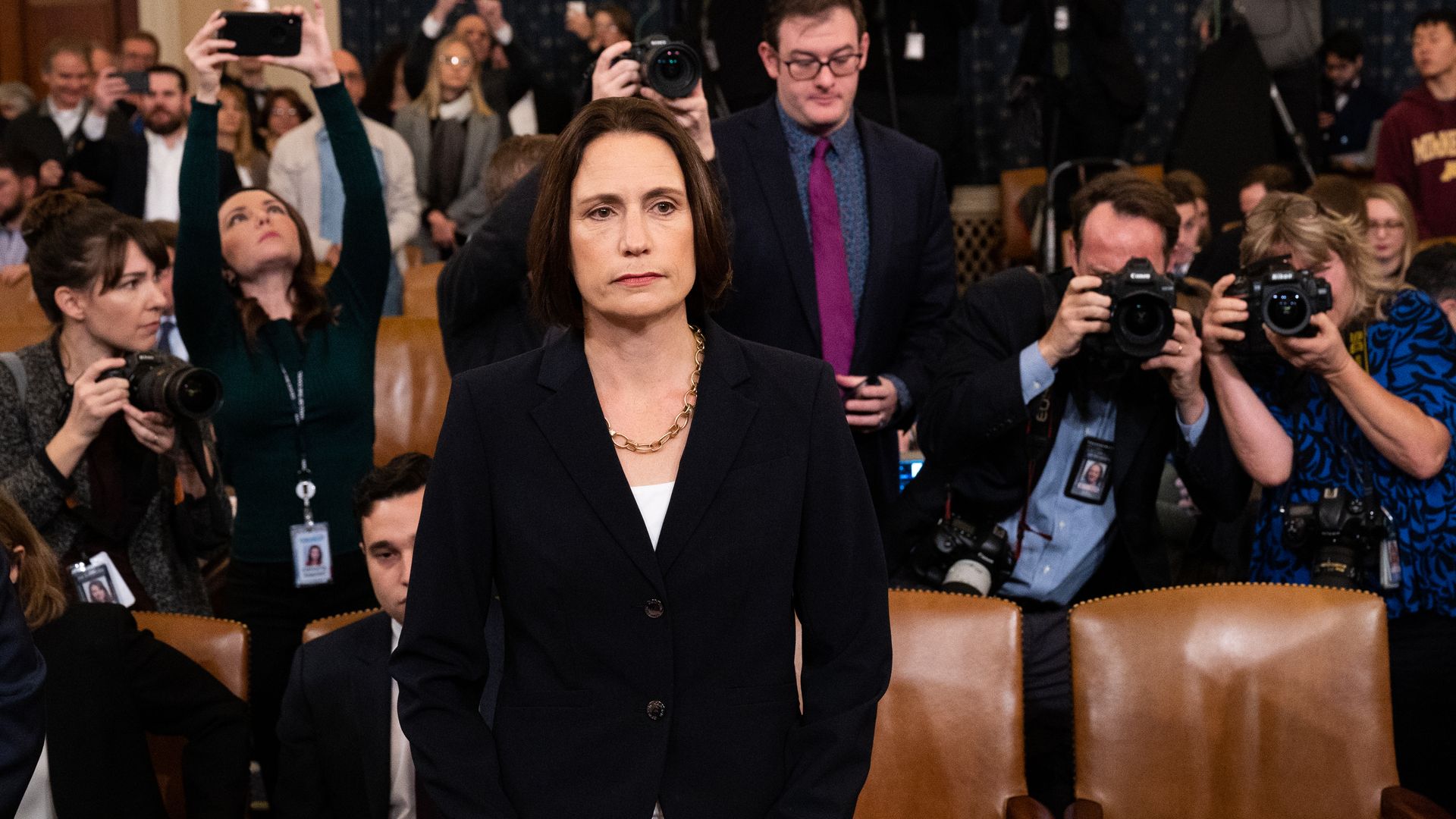 In addition to selecting teenage climate activist Greta Thunberg as Person of the Year, Time magazine recognized the U.S. women's national soccer team as Athlete of the Year, Disney CEO Bob Iger as Businessperson of the Year, public servants as Guardians of the Year, and musician Lizzo as Entertainer of the Year.
The big picture: The recognitions are granted each year to the people, groups or ideas that go the furthest in shaping the year's events. It is "the opportunity to look at the year through the prism of the people who shaped it," Time writes.
What they're saying:
Time recognized the World Cup-winning soccer team as one that "transcended sports," writing: "Despite the pressure, the U.S. women blitzed through the stacked field with infectious bravado. Rather than an added burden, their fight for equitable pay became a rallying cry, and they turned a soccer tournament into a master class in using an athletic platform to push for social progress."
On Iger's recognition, Time wrote: "Not since somebody figured out that you could attach two black plastic disks to a skull cap and make everyone look like Mickey Mouse has a pair of ears sent such a buzz through a media executive."
The public servants who blew the whistle on President Trump's Ukraine dealings were named Guardians of the Year: "For each, the decision to step forward came at a cost. None expected to become household names or to find their faces on televisions across the country night after night. And though each followed the rules and used the proper channels, some have found themselves vilified online, their decades of government service impugned and their background questioned."
Time recognized Lizzo, the eight-time Grammy-nominated artist known for promoting body positivity: "Her lyrics are funny, bawdy and vulnerable: reminders to dump whatever idiot is holding you back and become your own biggest fan." Time added: "It feels revolutionary, even now, to watch a fat woman love herself so openly."
Go deeper:
Go deeper