Jersey City shooting: What we know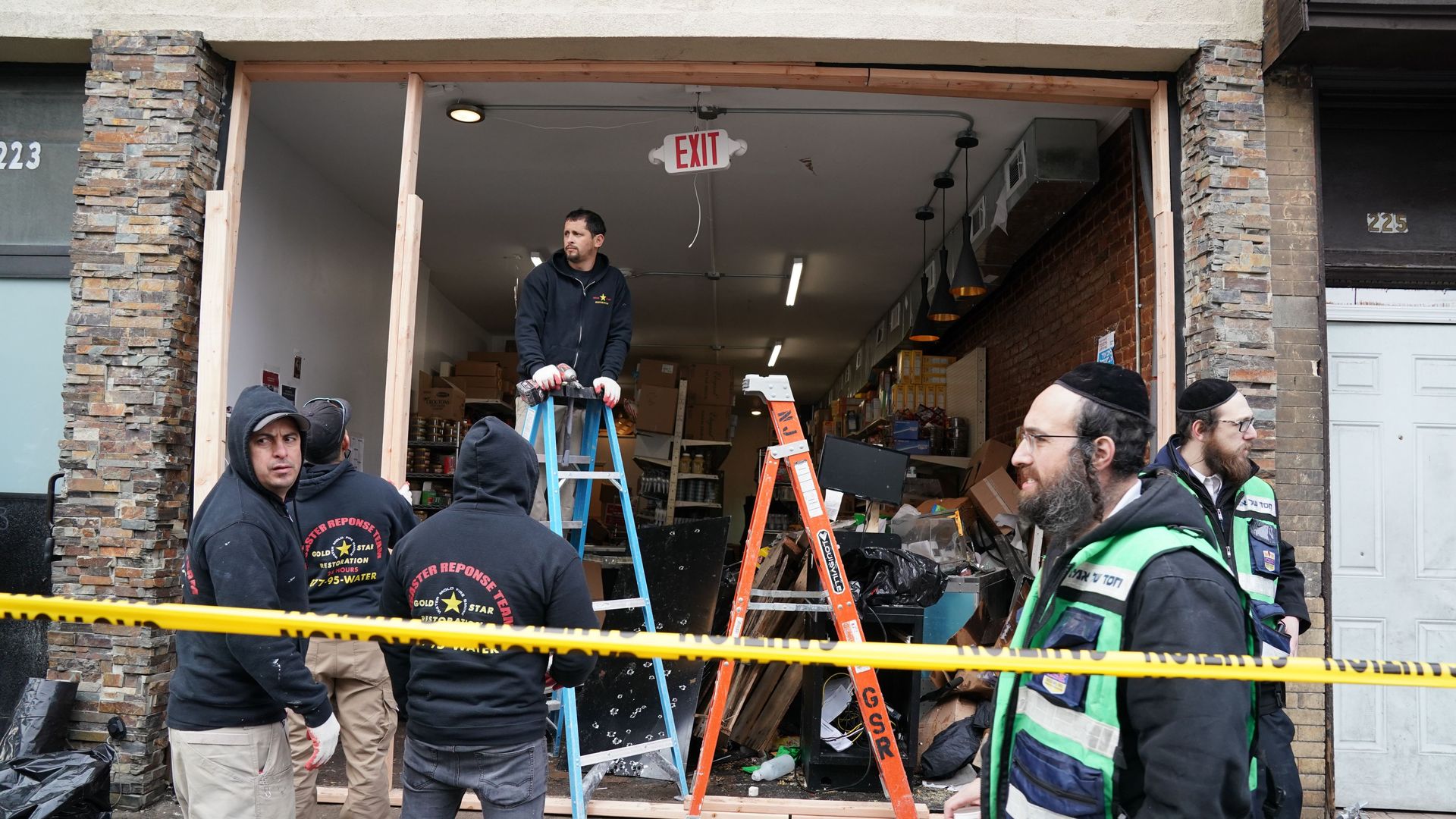 Two armed attackers targeted a kosher supermarket in New Jersey on Tuesday afternoon, causing a gunfight that injured one civilian and killed three others, New Jersey Attorney General Gurbir Grewal confirmed last week.
The latest: A Jersey City pawnshop owner was arrested by the FBI on Saturday for one count of being a felon in possession of a firearm. The FBI did not link the owner to the shooting directly but said the search was "connected to one of the perpetrators," according to the Washington Post.
Details: Grewal named two suspects, both of whom are now dead: David N. Anderson, 47, and Francine Graham, 50. Grewal said the suspects are also implicated in the death of local detective Joseph Seals, who was killed in a graveyard on Tuesday.
"We believe that the suspects held views that reflected hatred of the Jewish people, as well as a hatred of law enforcement," Grewal stated Thursday.
To date, authorities have recovered five firearms linked to the deceased suspects — including an AR-15 style weapon, a shotgun, a 9mm Glock and semi-automatic firearm found inside the supermarket.
Two of the firearms were purchased by Graham at two separate gun shops in Ohio in spring 2018, authorities believe.
Authorities also recovered a pipe bomb at the scene in the white U-Haul van driven by the attackers, authorities added on Wednesday.
Both suspects "expressed interest" in the Black Hebrew Israelite movement, Grewal said, but authorities have not definitively established any formal links between the suspects and that organization.
What they're saying: Jersey City Mayor Steven Fulop has described the attack as a hate crime against Jewish people, and said he believes more information will prove "the perpetrators had hoped to kill many more people than 4."
"It began with an attack on the civilians in the store. And then our officers, who were posted a block away, immediately responded to the sound of the gunfire ... and both of them received gunshot wounds as a result."
"The streets were filled with people, and the schools surrounding were filled with people. With the amount of ammunition they had, we have to assume they would have continued attacking human beings if we hadn't been there."
—
Jersey City Director of Public Safety James Shea
on Wednesday
Go deeper: Mass shootings persist, gun violence research stalls
Editor's note: This article has been updated with new details.
Go deeper