Trump Jr. blasts Time for choosing Greta Thunberg as Person of the Year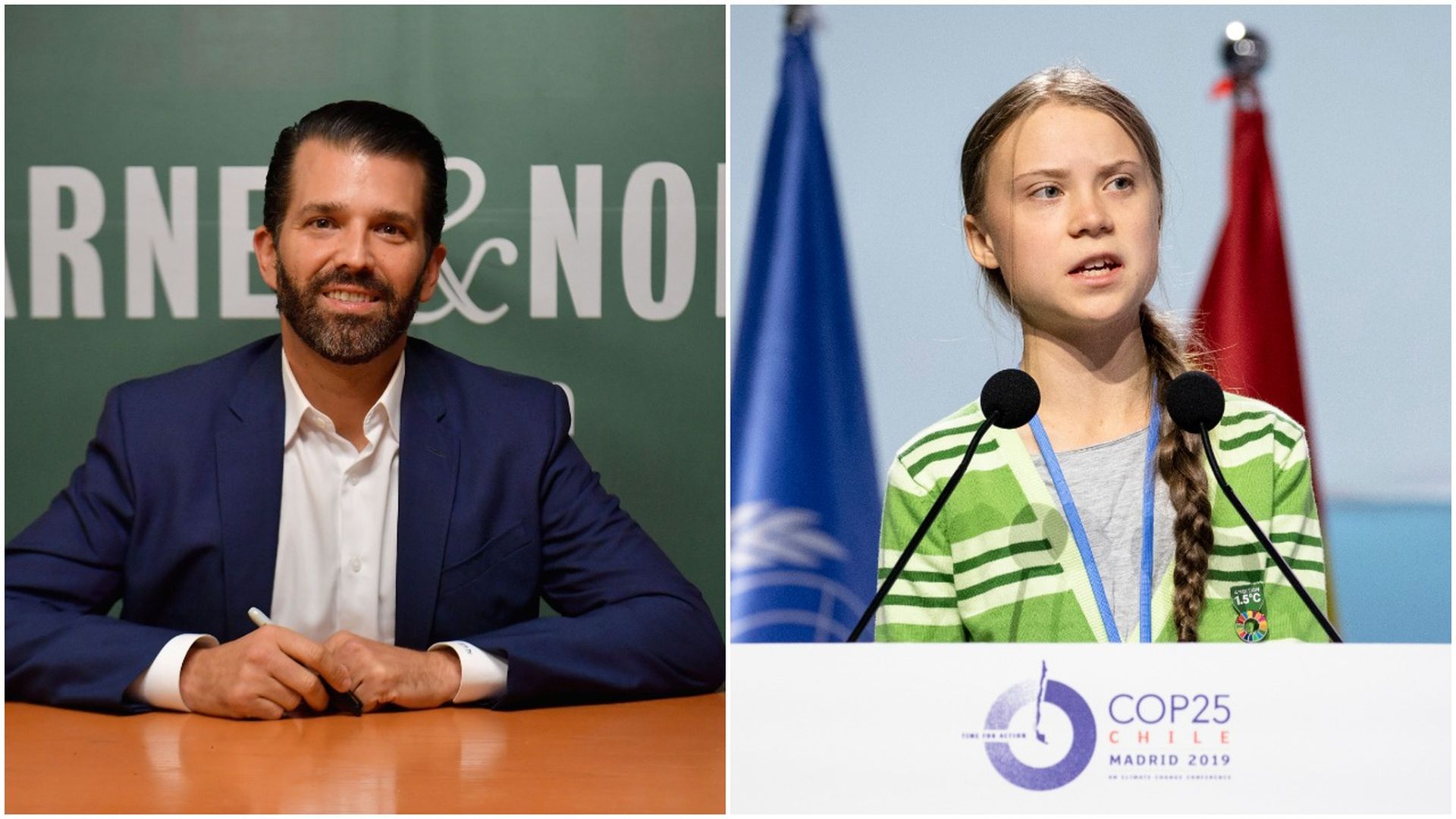 Donald Trump Jr. blasted Time for picking teen Swedish climate change activist Greta Thunberg to be its 2019 Person of the Year instead of honoring protesters in Hong Kong.
"Time leaves out the Hong Kong protesters fighting for their lives and freedoms to push a teen being used as a marketing gimmick. How dare you?"
The big picture: The Trump administration has signaled its support for the Hong Kong protesters — much to the dismay of the Chinese central government — while it continues to roll back environmental protections.
President Trump mocked Thunberg in September by calling her a "very happy young girl" in response to a video of her passionately speaking about the negative impacts of climate change.
Thunberg responded: "I honestly don't understand why adults would choose to spend their time mocking and threatening teenagers and children for promoting science, when they could do something good instead. I guess they must simply feel so threatened by us."
Go deeper: Greta Thunberg addresses climate deniers' attacks and Trump's tweet
Go deeper