A shareable helmet with your shared bike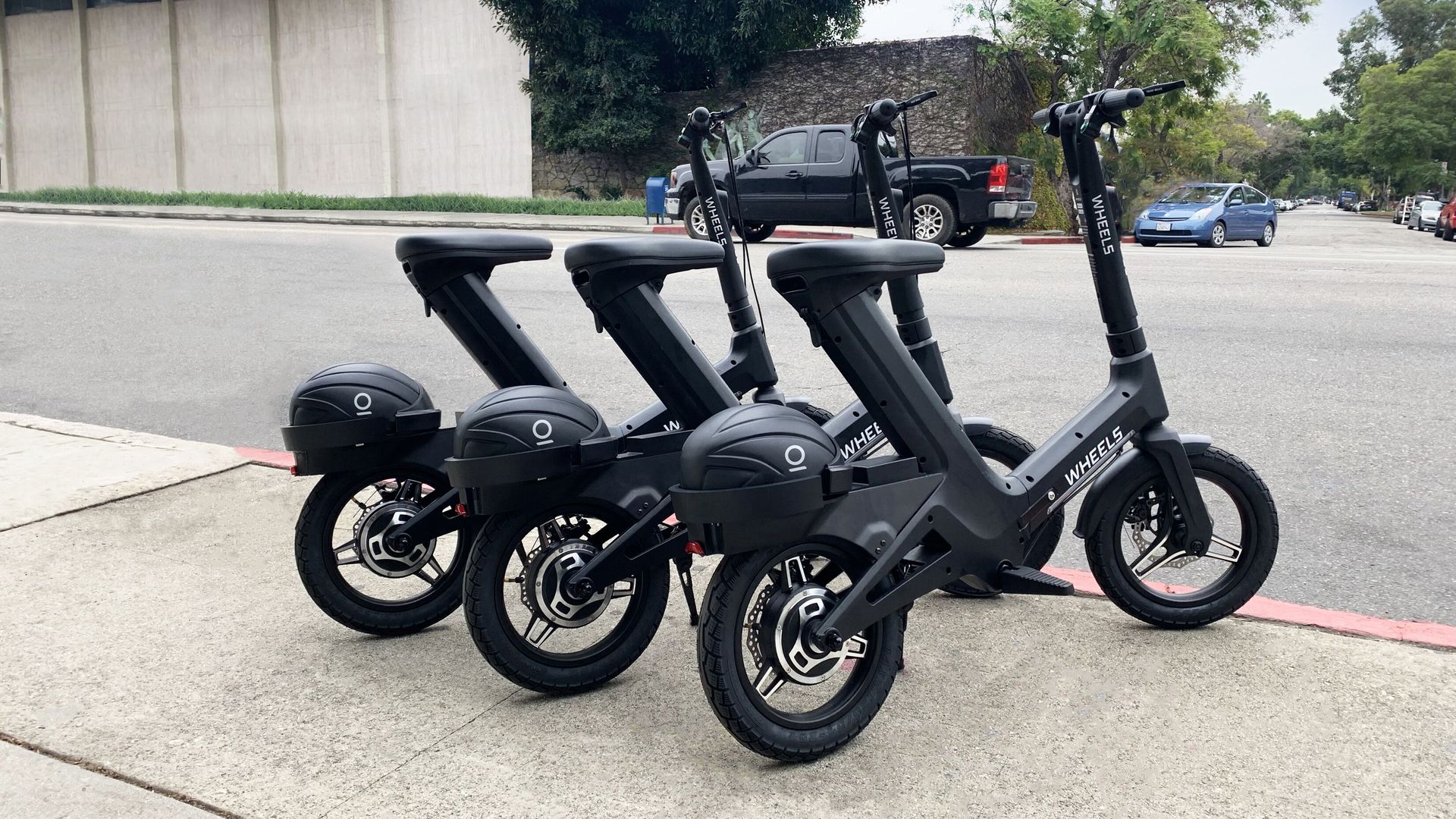 Micromobility provider Wheels — whose shared scooter-bikes aim to make riding safer with bigger wheels, a lower center of gravity and the ability to stand or sit — is now outfitting them with a shareable smart helmet.
Why it matters: Riding a scooter or bike without a helmet is like driving in a car without a seatbelt, but nobody wants to carry around a helmet all day for a quick jaunt. By making it easier — and more sanitary — to use a shared helmet, these micromobility devices could become safer.
The big picture: A recent UCLA study found that head injuries were the most common among 249 emergency room patients admitted after electric scooter accidents in California.
What's happening: West Hollywood, Calif.-based Wheels is adding free helmets to its bikes, with a biodegradable headliner than can be peeled off before each use.
How it works:
The Wheels helmet locks into the rear fender of the bike, and riders can unlock it for free via the app.
Once unlocked, the rider can adjust the fit and peel off the headliner for a fresh use.
The company is offering riders a 20% discount on their ride when sensors in the bike recognize that the helmet has been unlocked and is being used.
When the ride is over, the bike can detect that the helmet was returned and locked back onto the bike.
What to watch: The integrated helmet system is being rolled out first in Los Angeles, and if it has the desired results, the company plans to expand it to its entire fleet, which today includes San Diego, Miami, Dallas, Austin, Scottsdale, Cleveland, and Stockholm.
Go deeper