A warming Arctic may have global consequences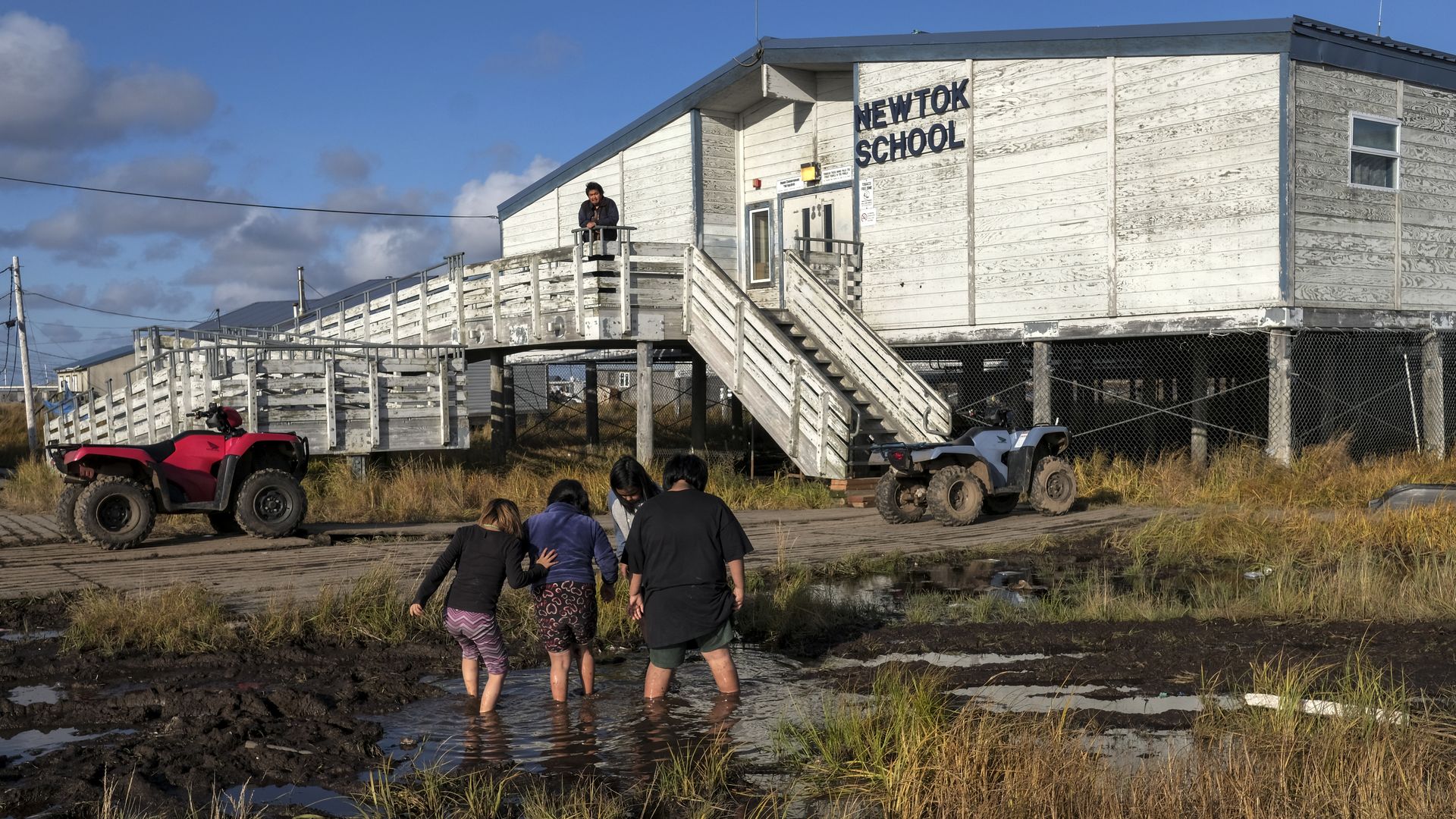 The Arctic's thawing permafrost could release an estimated 300 million to 600 million tons of net carbon into the atmosphere each year, according to NOAA's 2019 Arctic Report Card released Tuesday.
Why it matters: Consequences of ongoing changes in the Arctic's climate — accelerated by warming air temperatures and dwindling sea ice — will result in "altered weather patterns, increased greenhouse gas emissions and rising sea levels," the Washington Post reports.
Warming air temperatures are "driving changes in the Arctic environment that affect ecosystems and communities on a regional and global scale," the report reads.
Details: The Greenland Ice Sheet is contributing to global average sea-level rise, losing about 267 billion metric tons of ice each year.
Warming conditions in the Arctic promote the conversion of carbon stored in permafrost into greenhouse gases.
Arctic sea ice is shrinking in thickness, making it increasingly vulnerable to warming air and oceans.
May 2019 saw the fifth lowest North American Arctic snow cover in the 53 years since recording began, while June's snow cover was the third lowest.
Go deeper: Key science report shows "unprecedented" changes to oceans and frozen regions
Go deeper