IMF agrees to $5.5 billion loan for Ukraine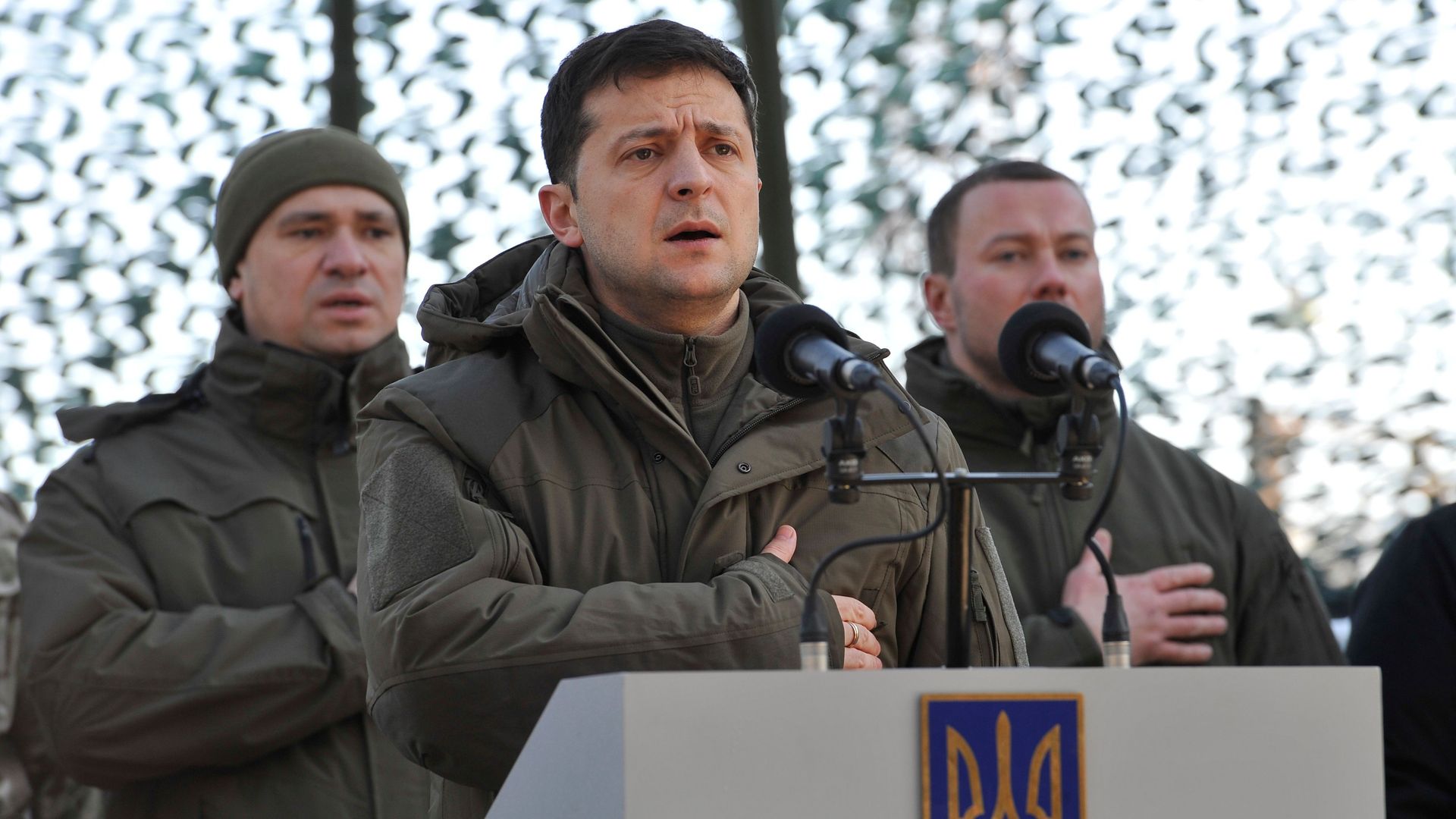 The International Monetary Fund has agreed to lend Ukraine $5.5 billion two days before the country's president, Volodymyr Zelensky, is set to meet Russian President Vladimir Putin for peace talks in Paris, the New York Times reports.
Why it matters: The loan is an international endorsement of Zelensky's anti-corruption and economic policies and a needed stimulant to the country's struggling economy, which has not fully recovered from a recession that followed its 2014 revolution.
The big picture: The loan also takes on a broader meaning in the context of the U.S. impeachment inquiry. Republicans have argued that President Trump withheld military aid to Ukraine because of concerns about corruption, which Zelensky pledged to root out during his election campaign.
Democrats allege that Trump was not concerned about corruption, and he simply wanted to pressure Ukraine to investigate his political rivals.
Details: The IMF praised Zelensky in a statement but also stipulated that he break ties with a former business partner accused of stealing government funds before the country can receive the loan.
Zelensky told Kristalina Georgieva, the fund's managing director, that he would not break ties with his former business partner but would attempt to recover the stolen funds, according to the NYT.
"I commended the president for the impressive progress that he and his government have made in the past few months," Georgieva said Saturday.
Go deeper: Russian blame game sows U.S. discord to weaken Ukraine
Go deeper