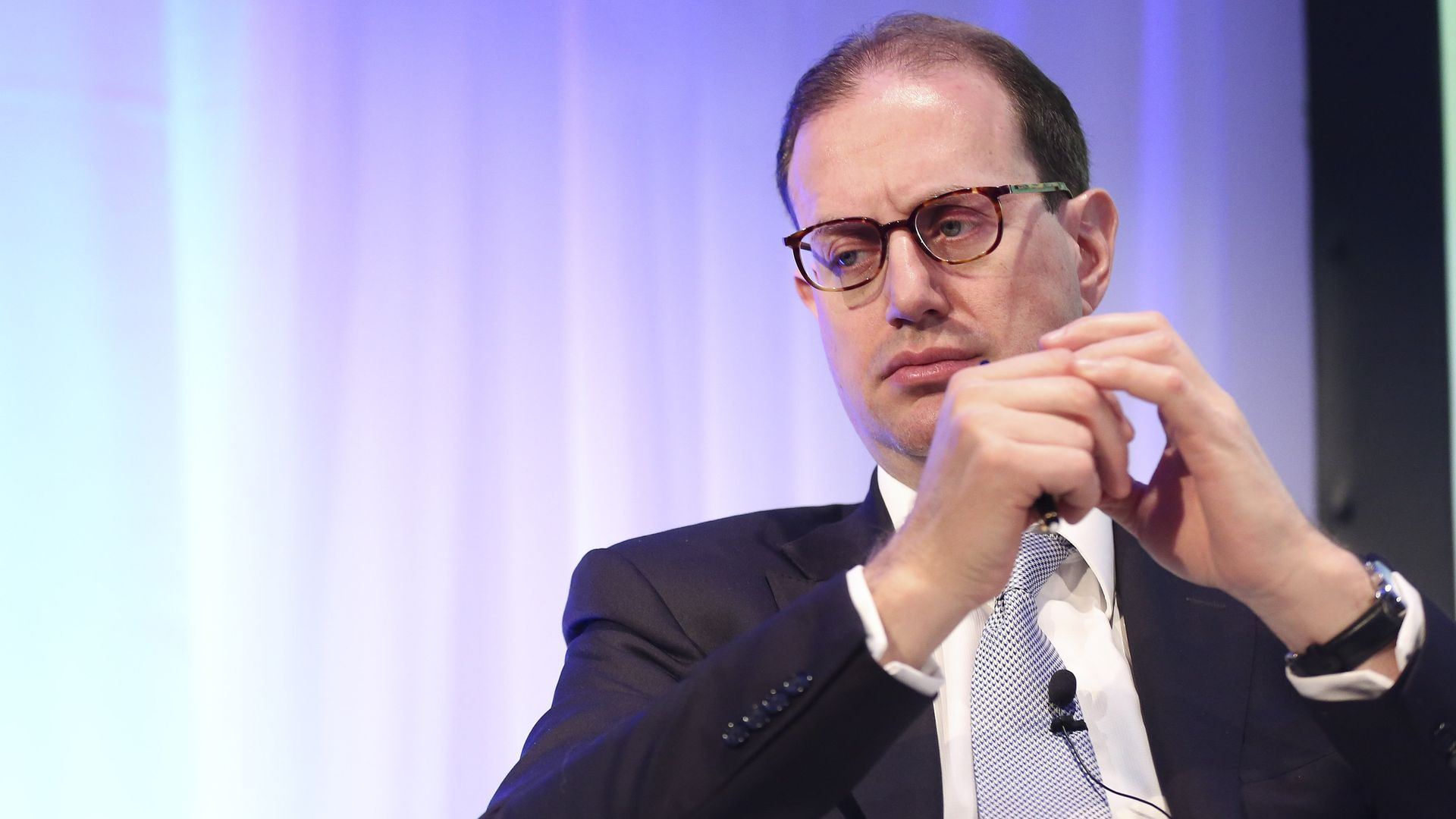 Mark Wiseman is out at BlackRock, where he was considered a possible successor to CEO Larry Fink, after engaging in a consensual affair with a subordinate without disclosing it to the company.
The big picture: He's already been removed from the company website, and emails to his BlackRock account bounce back. Wiseman, whose wife also works at BlackRock, joined in 2016 after leading the Canada Pension Plan Investment Board.
He was credited at CPPIB with developing its direct private equity investment strategy, part of the "Canadian model" that has become the envy of U.S. public pension funds.
It was something he was helping to adapt to BlackRock, both via a new "long term capital" fund and by bidding to advise CalPERS on its own direct investment plan (which has since been put on ice).
A BlackRock spokesman cautioned Axios not to overstate Wiseman's role in private equity, saying his primary job was as global head of active equities.
His part-time job was chairman of BlackRock Alternative Investors — which includes PE, hedge funds, etc. — where group head Edwin Conway remains in place (and never reported directly to Wiseman).
Wiseman also served on the BAI investment committees and chaired the LTC fund, which will continue to be led by Andre Bourbonnais.
This seems pretty simple:
Don't sleep with subordinates.
If you feel you must, tell HR.
But if you don't want to tell HR, perhaps because your spouse also works at the same company, refer back to #1.
Go deeper: After brief Khashoggi boycott, BlackRock's Larry Fink returns to Saudi Arabia
Go deeper