How John Kerry and the Sunrise Movement distill Democratic climate politics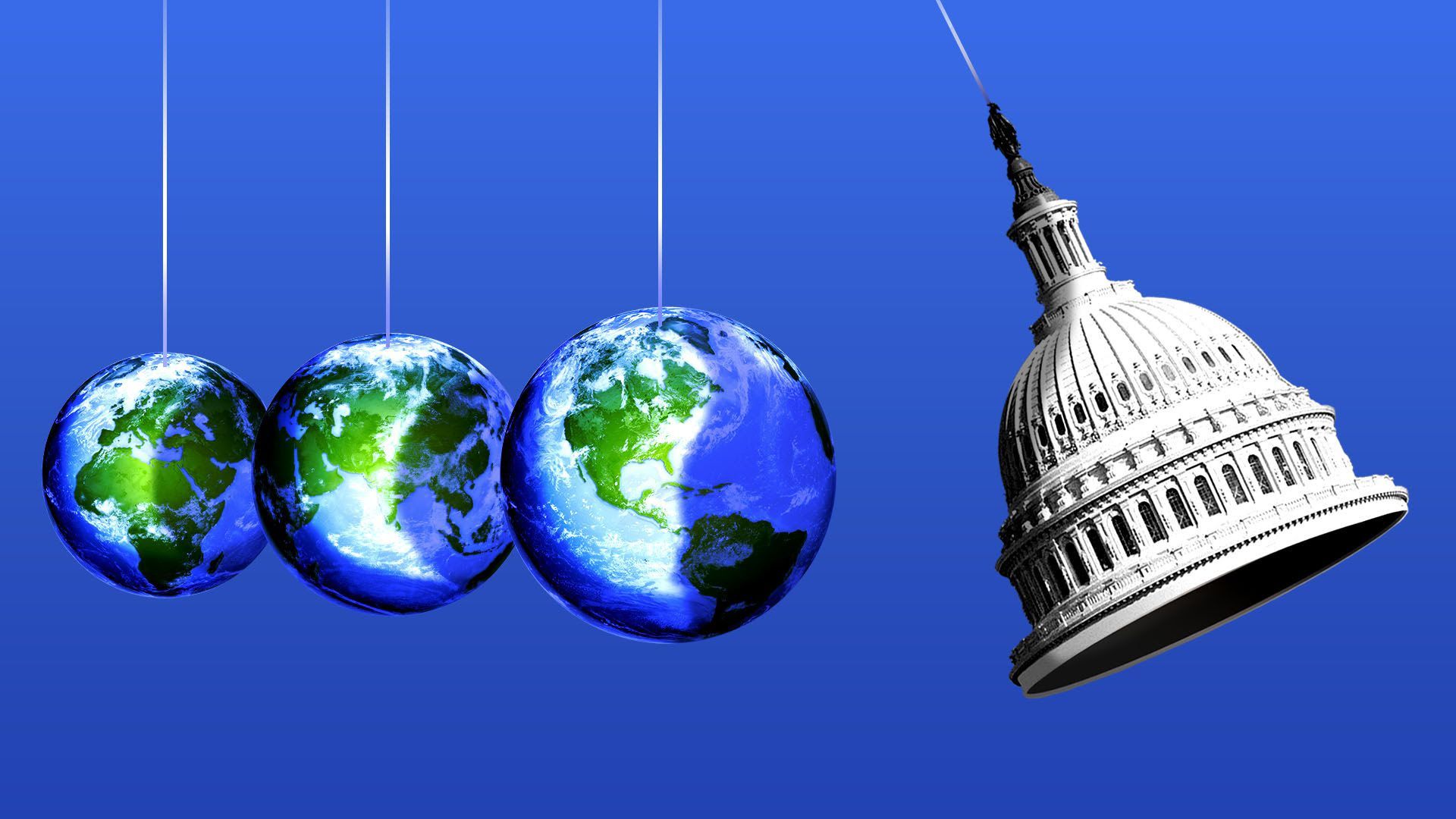 Former senator and Secretary of State John Kerry, who has spent decades working on climate change, endorsed Joe Biden Thursday in a statement that included a shout-out to Biden's ability to tackle the topic.
Meanwhile, the upstart, leftist Sunrise Movement released its scorecard of candidates' climate plans and commitment to action. It puts Biden's far behind Elizabeth Warren and especially Bernie Sanders, who scored the highest with his aggressive (and, some climate experts say, questionably constructed) $16 trillion proposal.
Quick (hot) take: The dichotomy nicely captures the split on climate between the party's upstart left and more traditional liberal pols, like Kerry, who hold out hope for bringing Republicans into the fold.
For instance, Biden, unlike Warren, is against ending the filibuster — a demerit in the Sunrise tally. (Sanders backs "reforms" and talks up budget reconciliation, a procedure that gives some proposals immunity from filibusters.)
The aggressive, youth-led group arrived on the scene in 2017 and has grown into a force in climate advocacy and is not shy about going after Democrats they see as too cautious at a time when steep emissions cuts need to begin.
Kerry, meanwhile, just days ago launched a new bipartisan climate advocacy group called "World War Zero," which includes moderate Republicans like former Ohio Gov. John Kasich.
The bottom line: Kerry, a Massachusetts liberal who has worked with environmentalists for decades, has long advocated for tough steps on climate.
Yes, but: His approach represents a political style that's no longer en vogue among more aggressive advocates in the Sunrise camp, who are aligned with the Alexandria Ocasio-Cortez wing of the party.
Go deeper:
Go deeper