OPEC's moment of decision on oil production cuts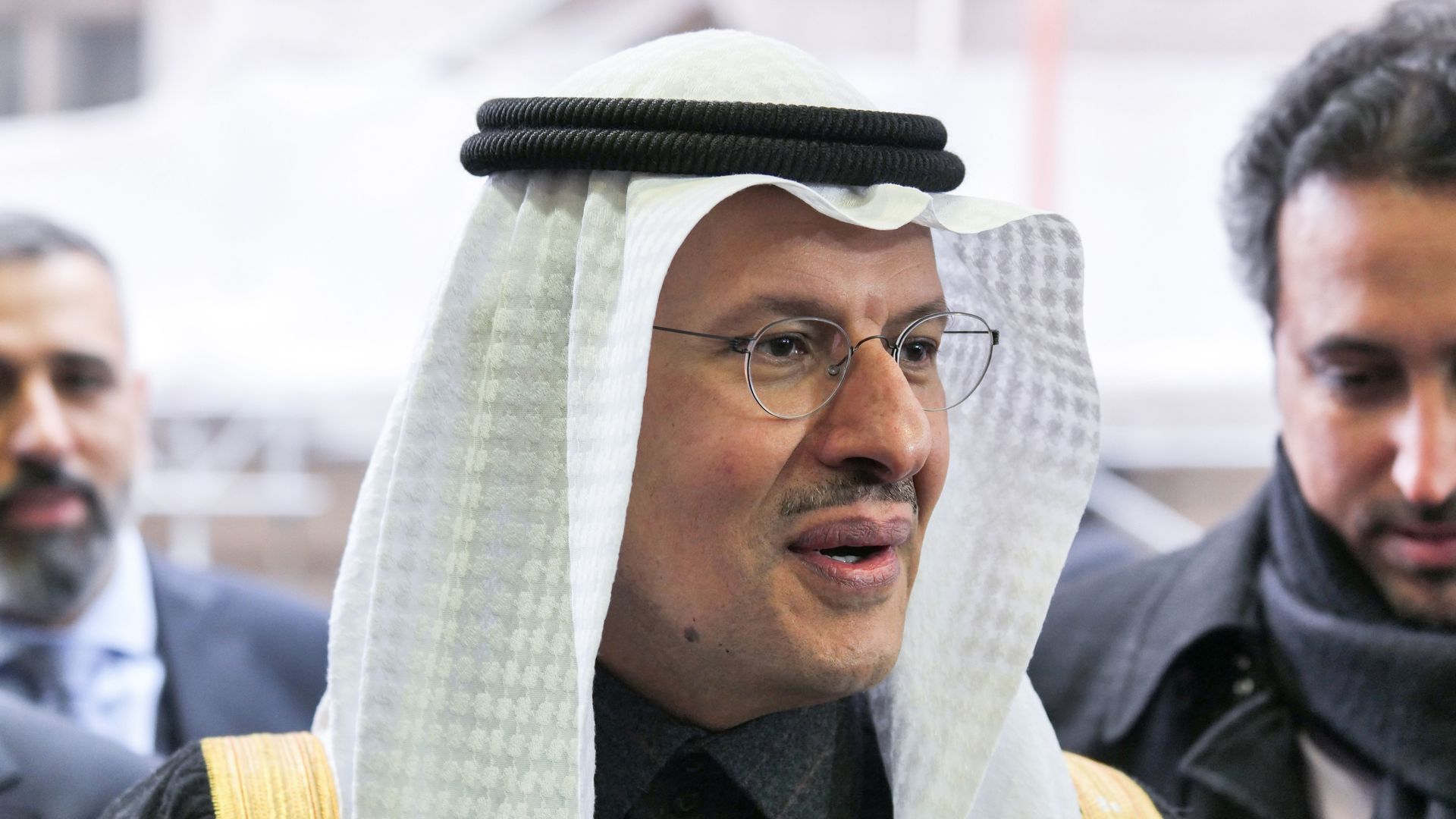 OPEC and Russia are deciding next steps in their three-year effort to restrict production in order to prop up prices, during their two-day meeting currently underway in Vienna.
Why it matters: It will reveal how Saudi Arabia and Russia, the OPEC+ group's dominant players, will continue grappling with soft global demand and the rise of U.S. shale production.
On the latter point, the consultancy Rystad Energy is out with a note this morning that sees U.S. shale output continuing to grow a lot over the next three years even if WTI prices hang around in the $54–$57-per-barrel range. (They're $58-ish right now.)
The intrigue: There's genuine drama heading into this session.
It's unclear whether they'll deepen the production cuts, or rollover the agreement that curtails production by 1.2 million barrels per day through March.
The looming Saudi Aramco IPO is adding a new wrinkle into the meeting amid reporting that the Saudis want an outcome that will juice oil prices
Share pricing will be announced any moment now ahead of trading slated to start this month on the kingdom's domestic exchange.
Another thing to watch, per Bloomberg, is how the Saudis will pressure other members of the group to actually adhere to their pledges.
"Saudi Arabia is offering fellow OPEC+ members a quid pro quo: If you stop cheating, we'll curb production," Bloomberg reports.
Where it stands: Financial Times energy editor David Sheppard tweets from Vienna this morning that there's "growing chatter among analysts about a potential 'Saudi surprise'" — additional cuts of 800,000 barrels per day or more.
But he cautions that delegates are tight-lipped. That said, a Rapidan Energy Group note yesterday similarly sees additional cuts as high as 1 million barrels per day.
Go deeper:
Go deeper