Report: Trump's new SNAP rules could push thousands off benefits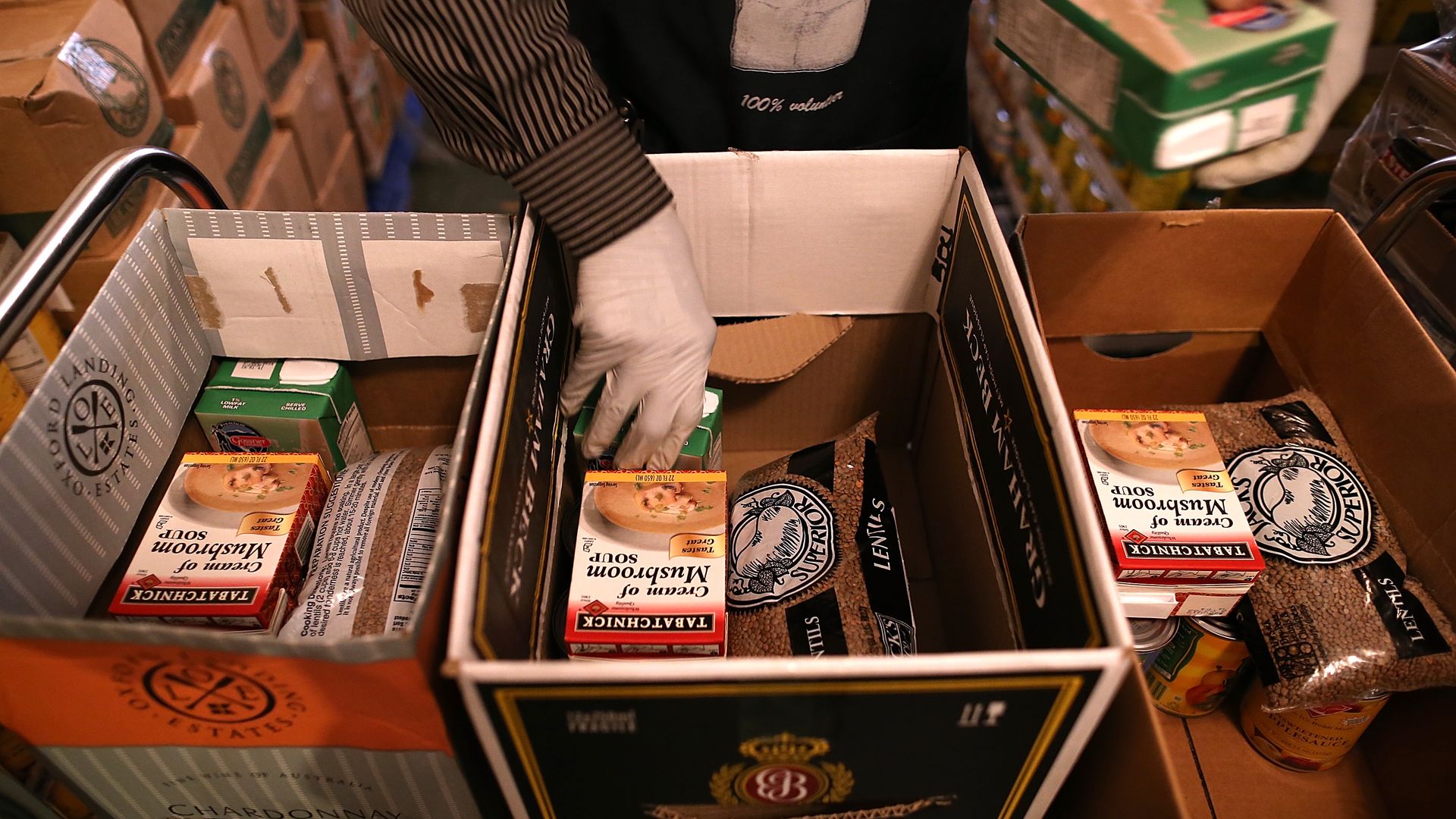 The Trump administration is rolling out new rules in April 2020 that could cause 223,000 people to lose food aid benefits, The Wall Street Journal reports.
Why it matters: Officials say the rule will encourage more people to work. However, critics say this is another example of the Trump administration's "efforts to deepen hardships" of the poor while cutting congressional authority over assistance programs, the Wall Street Journal writes.
Groups working against poverty says many adults need food aid regardless of whether they are working since some jobs don't pay enough, per the Journal.
The new rule will give states more power to refuse to give aid to adults without dependents.
The big picture: This rule is one of many by the Trump administration to limit access to the Supplemental Nutrition Assistance Program (SNAP), notes the Journal. The USDA, which oversees SNAP, is proposing its own restrictions on the program.
The USDA says the rules will save the government $12.8 billion over 10 years, but could impact 1.1 million people, the Journal reports.
Go deeper: Trump administration plans to take 3M Americans off food stamps
Go deeper