AG Bill Barr: Communities that protest police could lose protection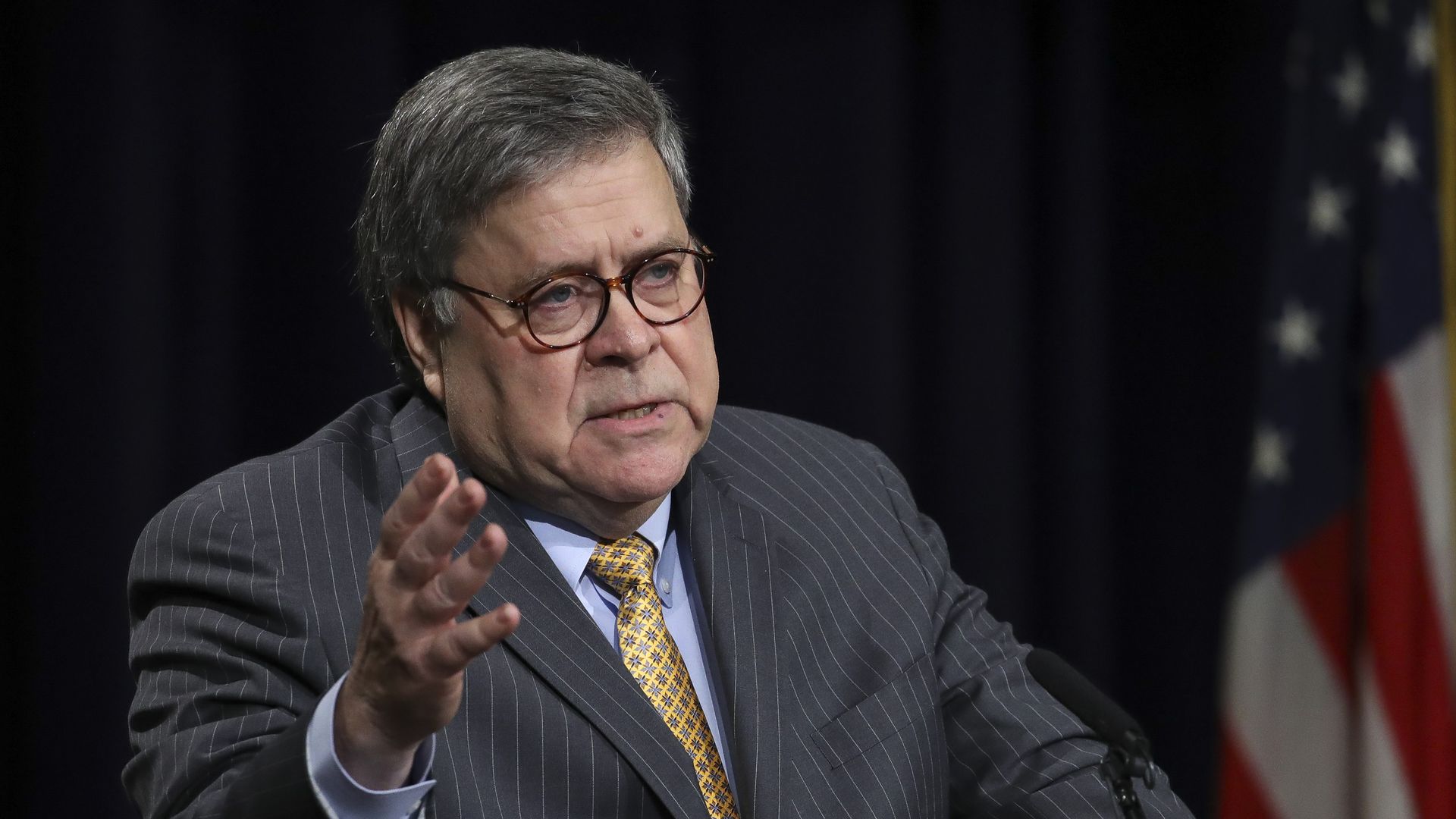 Attorney General William Barr said in a speech at a Justice Department ceremony on Tuesday honoring police officers that communities that protest law enforcement "might find themselves without the police protection they need."
Why it matters: Critics of his speech marked it as "a clear attack on minorities who have protested police brutality and other racially skewed law enforcement abuses," the Washington Post writes.
"But I think today, American people have to focus on something else, which is the sacrifice and the service that is given by our law enforcement officers. And they have to start showing, more than they do, the respect and support that law enforcement deserves ― and if communities don't give that support and respect, they might find themselves without the police protection they need."
— Attorney General William Barr
By the numbers: The Washington Post compiled a national database of police shootings since 2015. Among its findings are that "black Americans are disproportionately killed by police."
Go deeper:
Go deeper