Military officials say Trump's SEAL interventions embolden war criminals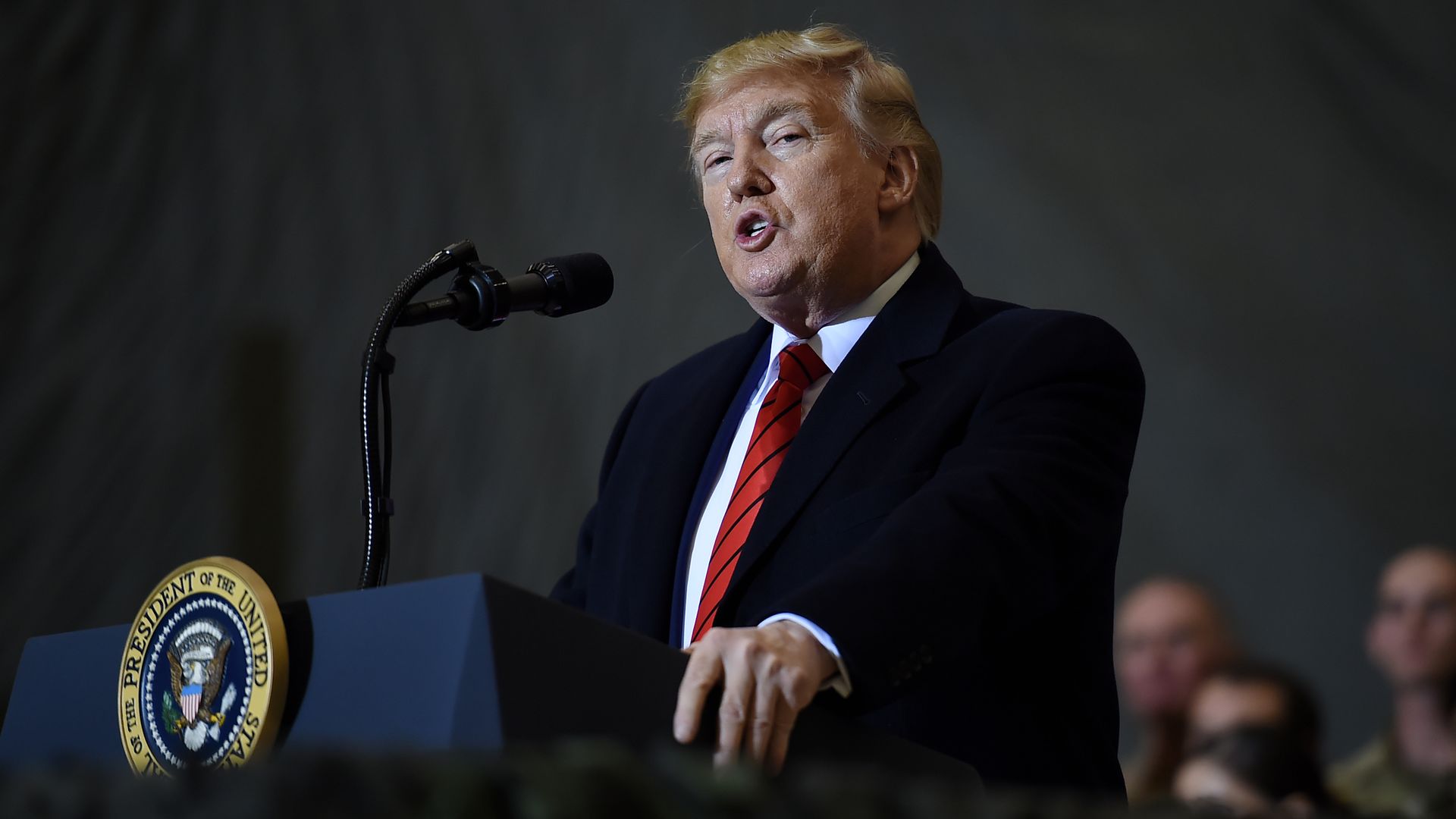 President Trump's interference in Chief Petty Officer Edward Gallagher's war crimes case has military officials worried that trust between the president and armed forces has been upended, according to the New York Times.
What they're saying: Chris Shumake, a former sniper who served in Gallagher's platoon, said in an interview with the Times that Gallagher's case has "blown up bigger than any of us could have ever expected, and turned into a national clown show that put a bad light on the teams. [Trump's] trying to show he has the troops' backs, but he's saying he doesn't trust any of the troops or their leaders to make the right decisions."
Peter Feaver, a specialist on civilian-military relations at Duke University and a former aide to President George W. Bush., said Trump is "interfering with the chain of command, which is trying to police its own ranks."
"They're trying to clean up their act and in the middle of it the president parachutes in — and not from information from his own commanders but from news talking heads who are clearly gaming the system."
Context: Gallagher was accused of fatally stabbing a wounded Islamic State fighter and posing with the corpse for a picture while in Iraq in 2017. A military jury acquitted him on the murder charge but convicted him for the photograph.
A Navy SEAL review board had been scheduled to convene on Dec. 2 to decide whether Gallagher should be allowed to retain his status as a SEAL, but Trump intervened in the case and ordered Defense Secretary Mark Esper to stop the review process.
The backdrop: The Times reports that before deploying to Iraq in 2017, Gallagher sent a text to the SEAL master chief saying he was willing to go anywhere: "We don't care about living conditions. We just want to kill as many people as possible," he said.
The Times reports that Gallagher had a former SEAL make him a hunting knife and a hatchet and vowed in a text to "dig that knife or hatchet on someone's skull!" Several SEALs reportedly told investigators that they saw him taking narcotics.
In 2010, Gallagher was accused of deliberately shooting an Afghan girl to hit the man who was carrying her. In 2014, he was accused of trying to run over a Navy police officer. Investigators in both cases found no wrongdoing.
By the end of his deployment, however, the Times reports that Gallagher was largely isolated from his platoon and had earned a private nickname among other SEALs: "El diablo."
Go deeper:
Go deeper