U.K. bridge attacker was a convicted terrorist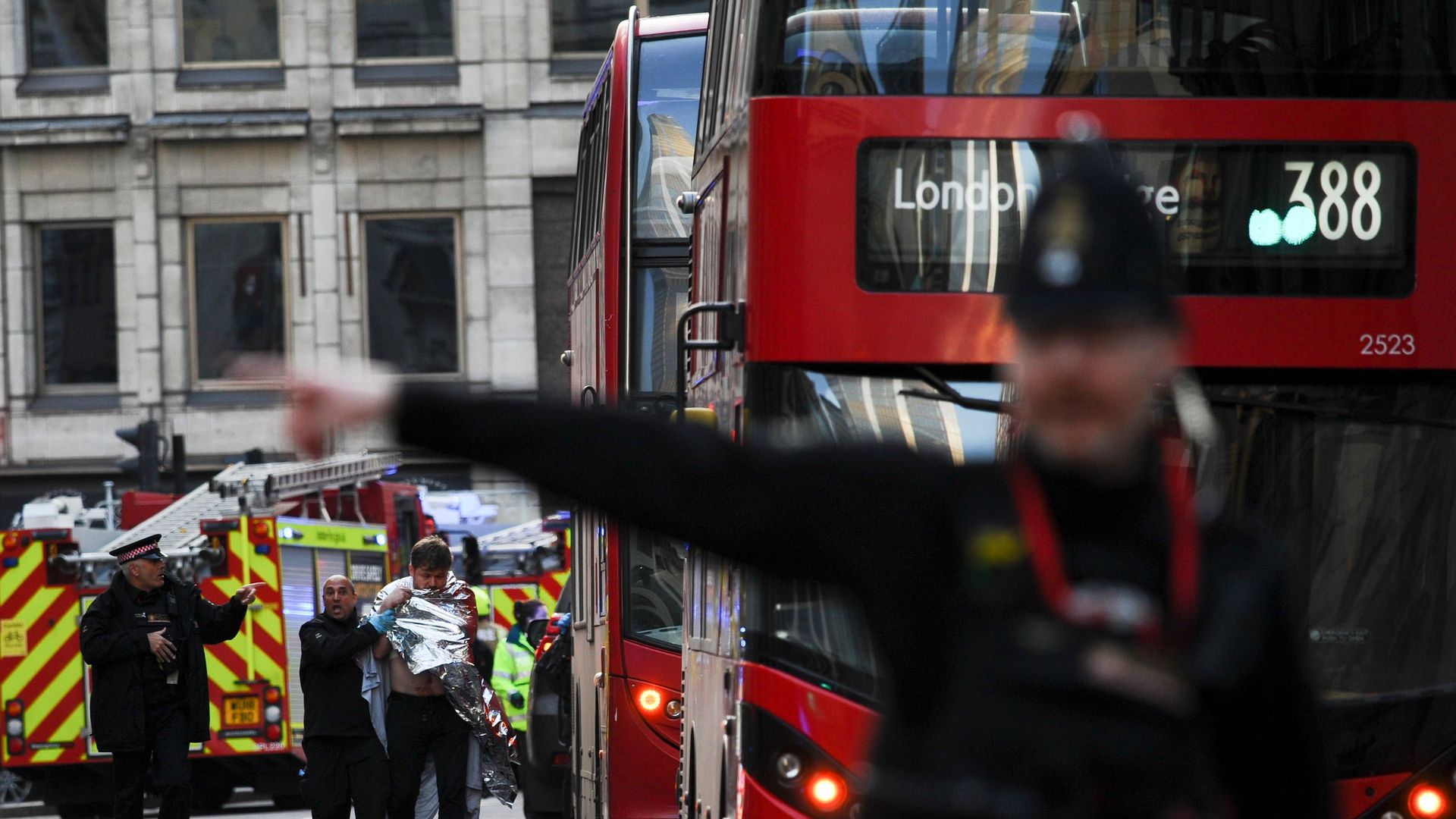 A man convicted in 2012 for terrorism offenses allegedly stabbed several people, two fatally, on Friday, before bystanders tackled him, and officers fatally shot him on London Bridge, the AP reports.
The latest: The Islamic State said, without evidence, that the London Bridge attack was carried out by one of its fighters, the group's Amaq news agency reported according to Reuters.
The Islamic State also said the attack was made in response to calls to target nations that have been part of a coalition trying to fight the group.
Details: Authorities identified the 28-year-old male suspect, who was convicted for his role in a 2010 plot to bomb the London Stock Exchange, per the Wall Street Journal. He had been jailed for six years before being released in Dec. 2018. Friday's attack, also deemed a terrorist incident, took place near the site of a deadly knife and van rampage in 2017.
What they're saying: British Prime Minister Boris Johnson said on Saturday that people convicted of terrorism offenses should not be permitted to leave prison early, Reuters reports.
"I think that the practice of automatic, early release where you cut a sentence in half and let really serious, violent offenders out early simply isn't working, and you've some very good evidence of how that isn't working, I am afraid, with this case."
— Boris Johnson
Go deeper: Police confirm two dead after London Bridge stabbing
Go deeper