The world may have seen its peak demand for gas-powered vehicles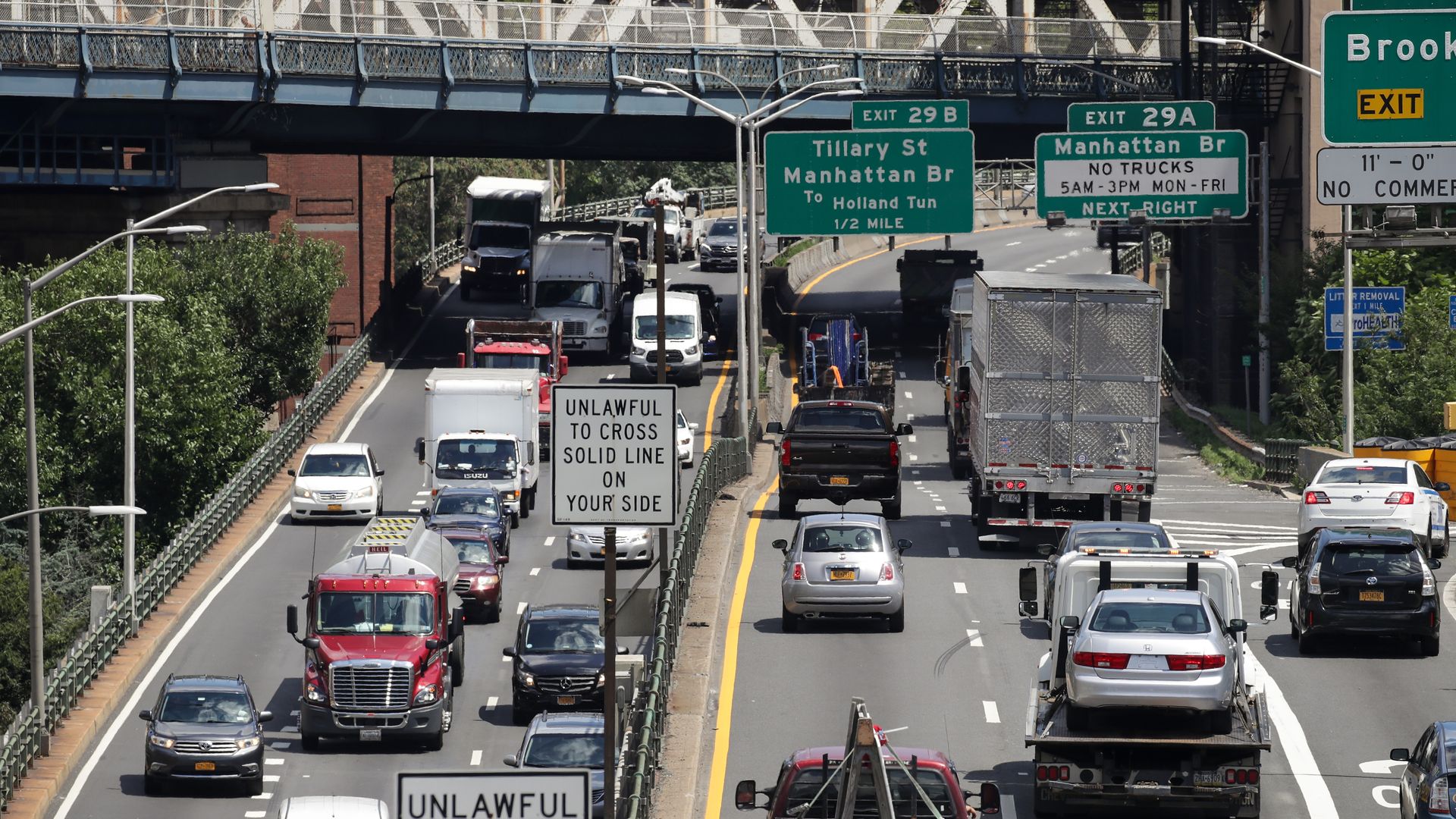 Sales of gasoline-powered light-duty vehicles in the U.S. are unlikely to ever top their 2016 level of 17.3 million, according to an analysis from the think tank Third Way.
Why it matters: Transportation is the country's largest source of greenhouse gas emissions.
The big picture: The report adds to the emerging signs of "peak ICE."
That's the prospect that sales of internal combustion engine (ICE) cars in the U.S. and perhaps the world will never rise again.
What's next: "Sales of gasoline powered vehicles will continue to fall due to the strong growth and now competitive viability of electric vehicles," the report predicts.
EVs are just a tiny share of vehicle sales right now.
But the analysis notes they have momentum, with sales of plug-in hybrids and full electrics combined growing fourfold since 2015 to reach an estimated 433,000 this year.
Nevertheless, it calls for policy measures that would speed up adoption of EVs, including incentives for re-tooling manufacturing plants to produce new models.
Go deeper: America's war over natural gas hits home in New York
Go deeper