Egypt arrests editor of last major independent news outlet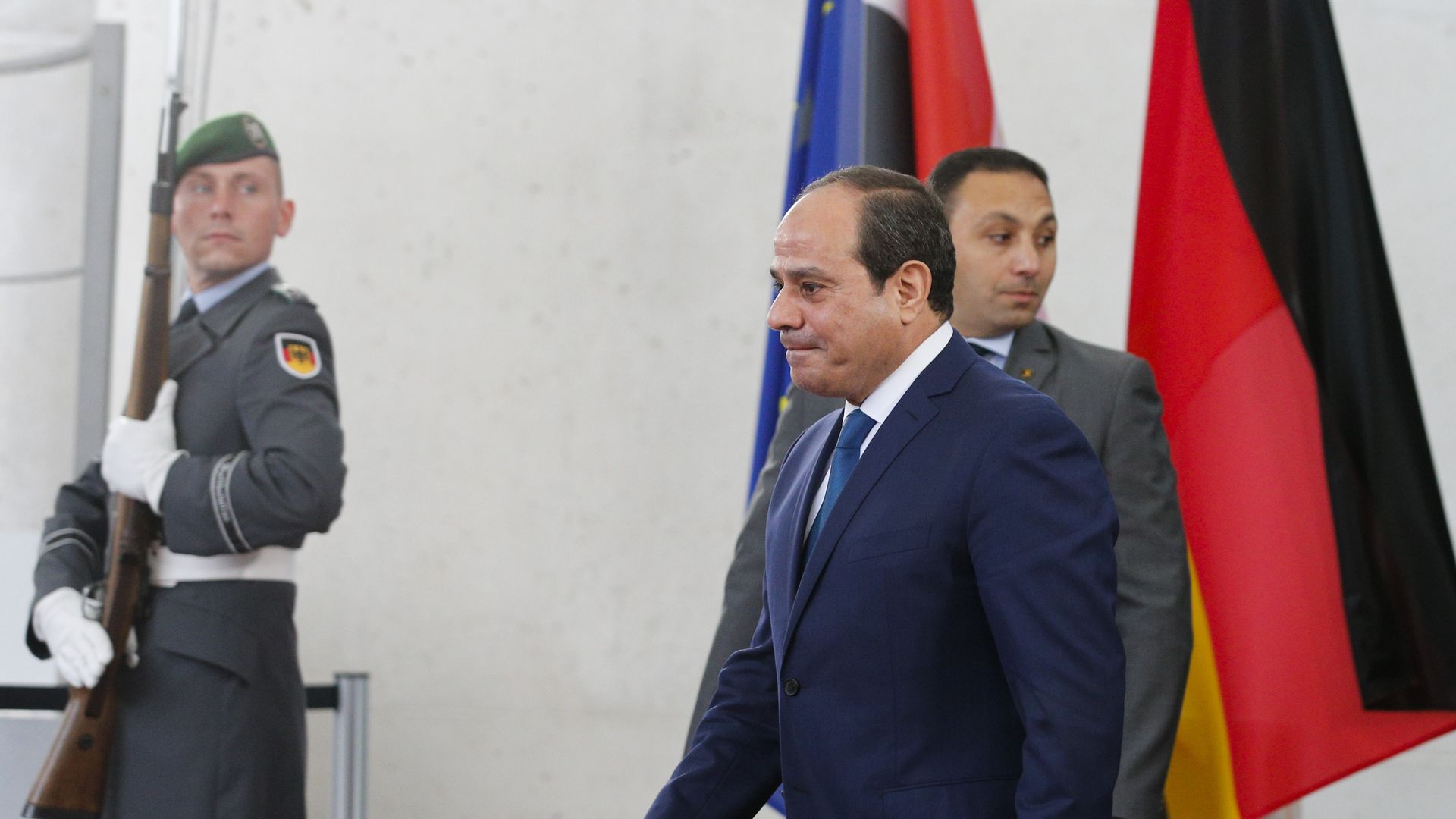 Egyptian security officers on Sunday reportedly raided the newsroom of Mada Masr, the country's last major independent news outlet, after arresting a senior editor in his home and deporting another who is an American citizen, the New York Times reports.
Why it matters: Mada Masr is a critical source of information in the country. The raid and arrest are the latest developments in Egyptian President Abdel Fattah el-Sisi's six-year crackdown on press freedom.
Context: On Wednesday, Mada Masr reported that Sisi was removing his son from his role overseeing the intelligence service and sending him on an assignment to the Egyptian Embassy in Moscow, citing unidentified sources.
Since 2013, many news organizations have come under the government's control. Those pro-government media outlets "uniformly" ignored the report, per the Times.
Mada Masr claims that the officers who arrested the editor gave no explanation and did not present a warrant. "He has done nothing more than use words to report the news," the news outlet said.
Go deeper:
Go deeper