Landslides, flooding in Kenya kill at least 56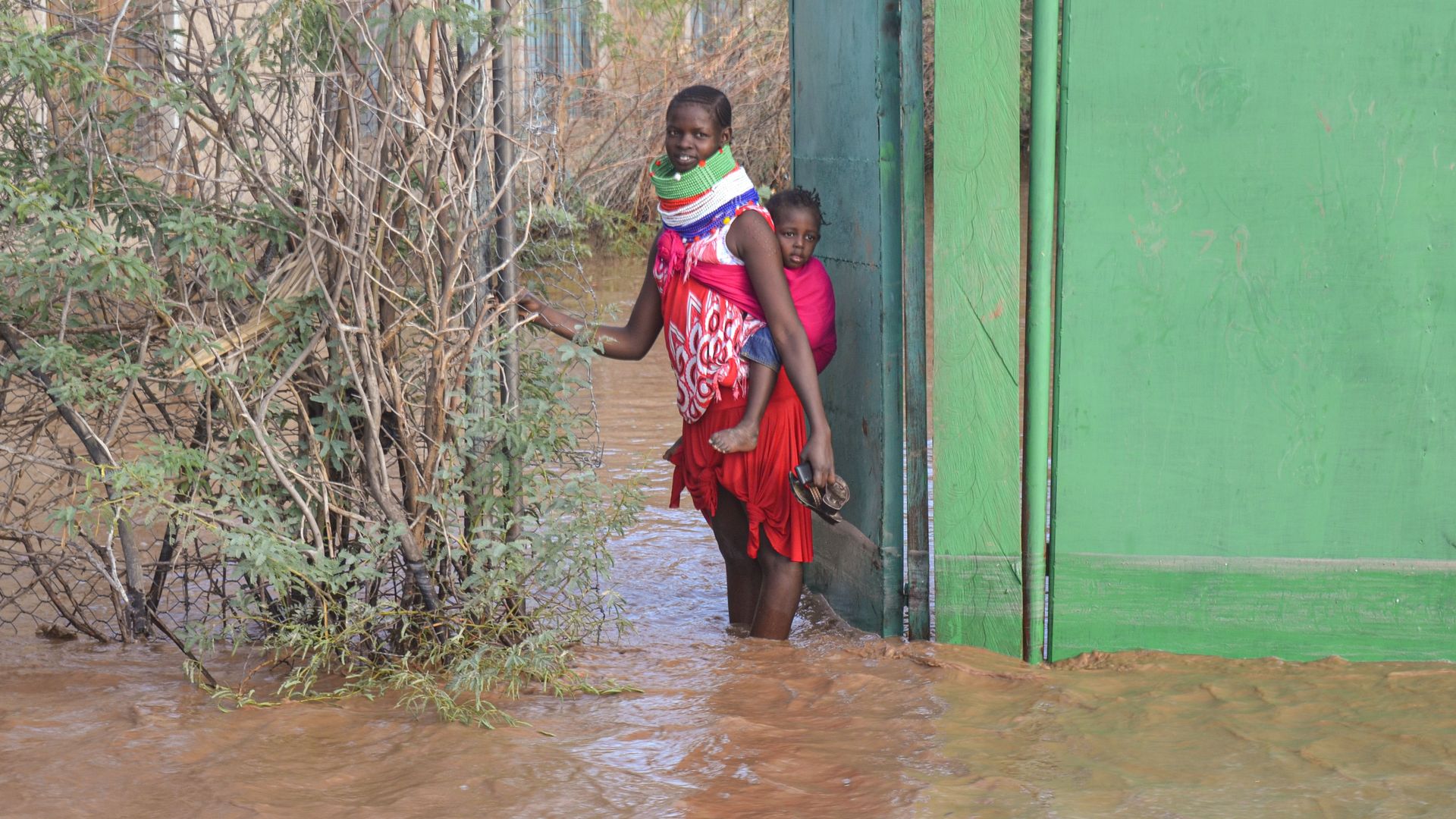 Landslides and flooding triggered by unusually heavy rain in northwestern Kenya have killed at least 56 people, Reuters reports. Flooding and mudslides have destroyed bridges and wiped out roads, stranding multiple villages.
The big picture: The fatalities bring the total to 94 dead from floods in Kenya over the past month and a half, according to AP and Reuters. Overall, Kenya is experiencing an unusually heavy rainy season. More than 1 million people in East Africa have experienced above-average rainfall.
Go deeper: Venice floods threaten the city's historical sites
Go deeper