Ivory Coast raises more than $6 billion to grow its tourism sector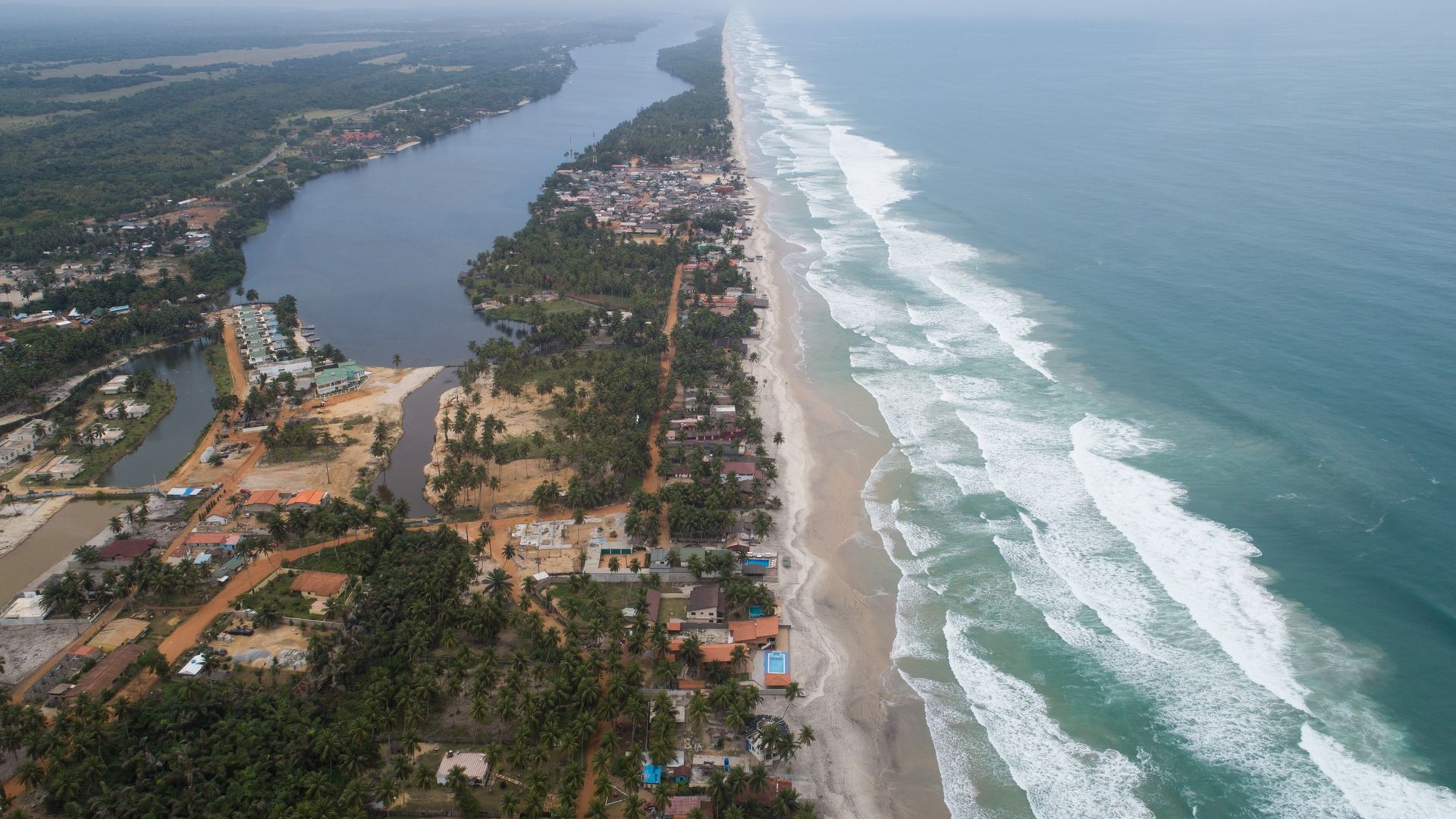 Ivory Coast raised 5.8 billion euros, or $6.4 billion, for its tourism industry during a roundtable in Hamburg, Germany on Friday, Bloomberg reports.
The big picture: The world's top cocoa producer wants to create 700,000 jobs in tourism and make the sector the third pillar of its economy by 2025.
Due to a 10-year-long conflict that divided the nation into a "rebel-held north and government-run south," that ended in 2011, Ivory Coast's tourism was wiped out.
The money raised from unnamed investor companies made up the second bid in a month to attract foreign hotels and tour operators.
The country's government had a $1 billion fundraising goal, but it has already exceeded that amount. Last month Ivory Coast attracted $5 billion in investments at a roadshow in Dubai, but the government's statement did not provide any additional details.
Go deeper: Investors are dubious of Africa's new cocoa cartel
Go deeper