PG&E and the rise of "resilience culture"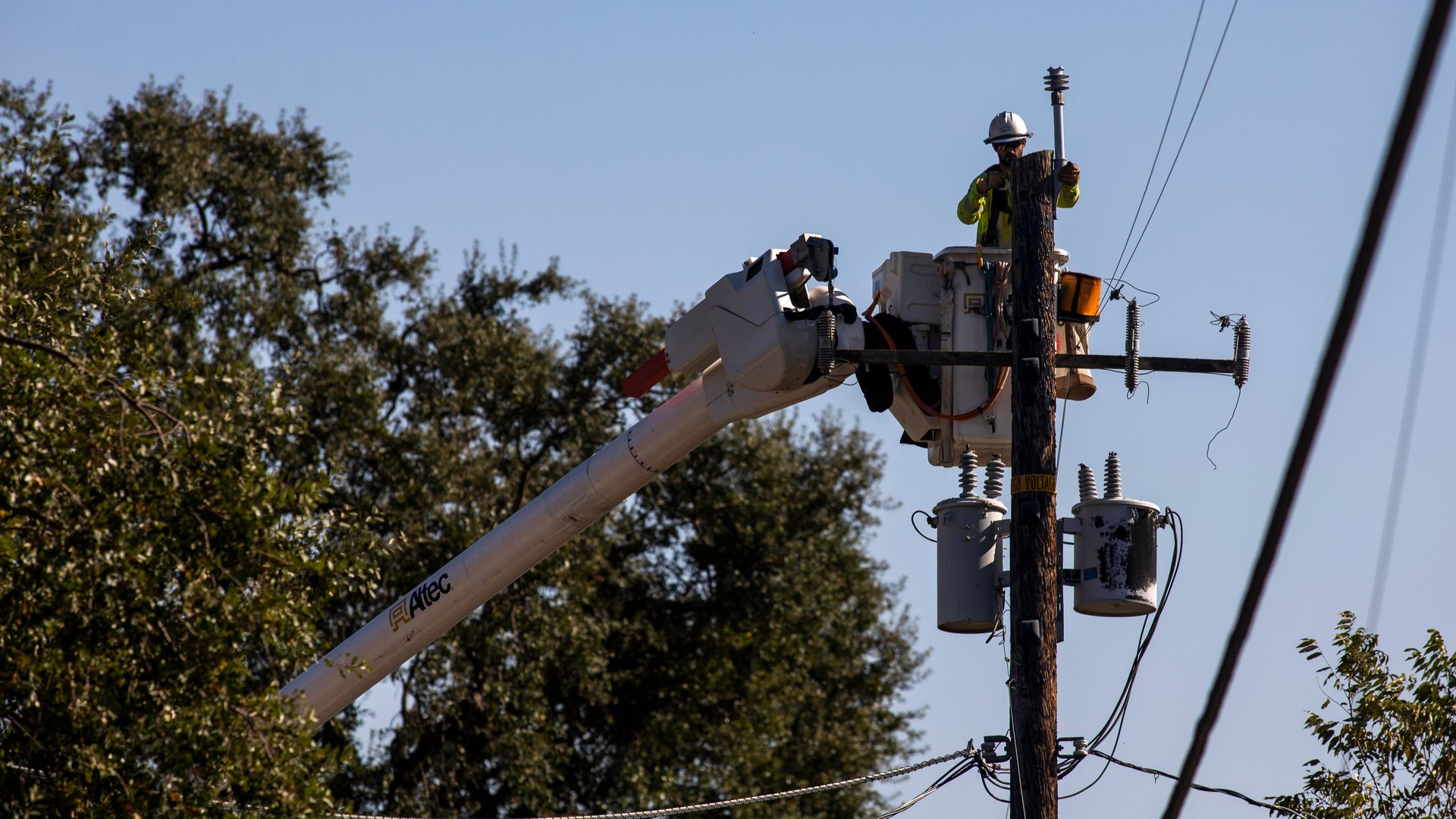 PG&E will start cutting power Wednesday to about 150,000 customers in 18 California counties in the latest wave of preemptive blackouts to curb wildfire risks.
Why you'll hear about this again: The embattled utility will probably need to keep doing this for a long time. But the blackouts are just one force speeding the rise of what Shayle Kann of the VC firm Energy Impact Partners calls "resilience culture."
It's how Kann, in a new Medium post, describes the wider move among people, local officials and companies to prepare assets for severe weather and disasters.
"I think we're on the cusp of a cultural transformation, one in which the idea of investing in resilience gains mainstream status for anyone who owns something worth protecting."
—
Shayle Kann
Where is stands: He explores how the PG&E shutoffs have accelerated the trend of companies marketing backup power like generators and solar-plus-storage systems.
But that's just one part of the picture.
The post covers a spike in backup power interest after 2017's Hurricane Harvey hit Texas; the benefits of fire-resistant buildings; widening recognition of the need for utilities to invest in infrastructure hardening and more.
The bottom line: Kann cites analyses showing that retrofitting homes to harden against disasters is a slam-dunk from a cost-benefit standpoint, and that utility investments in resilient equipment will yield ratepayer savings.
What's next: Kann, whose post is adapted from his wider presentation at Energy Impact Partners' annual meeting and touts their portfolio companies, acknowledges that resilience investments have "historically been a tough sell."
But he adds: "[M]y bet is that every year that we break records for new threats, we'll inch toward this resilience mindset."
Go deeper:
Go deeper