Taylor Swift crashes 2020 race with private equity broadside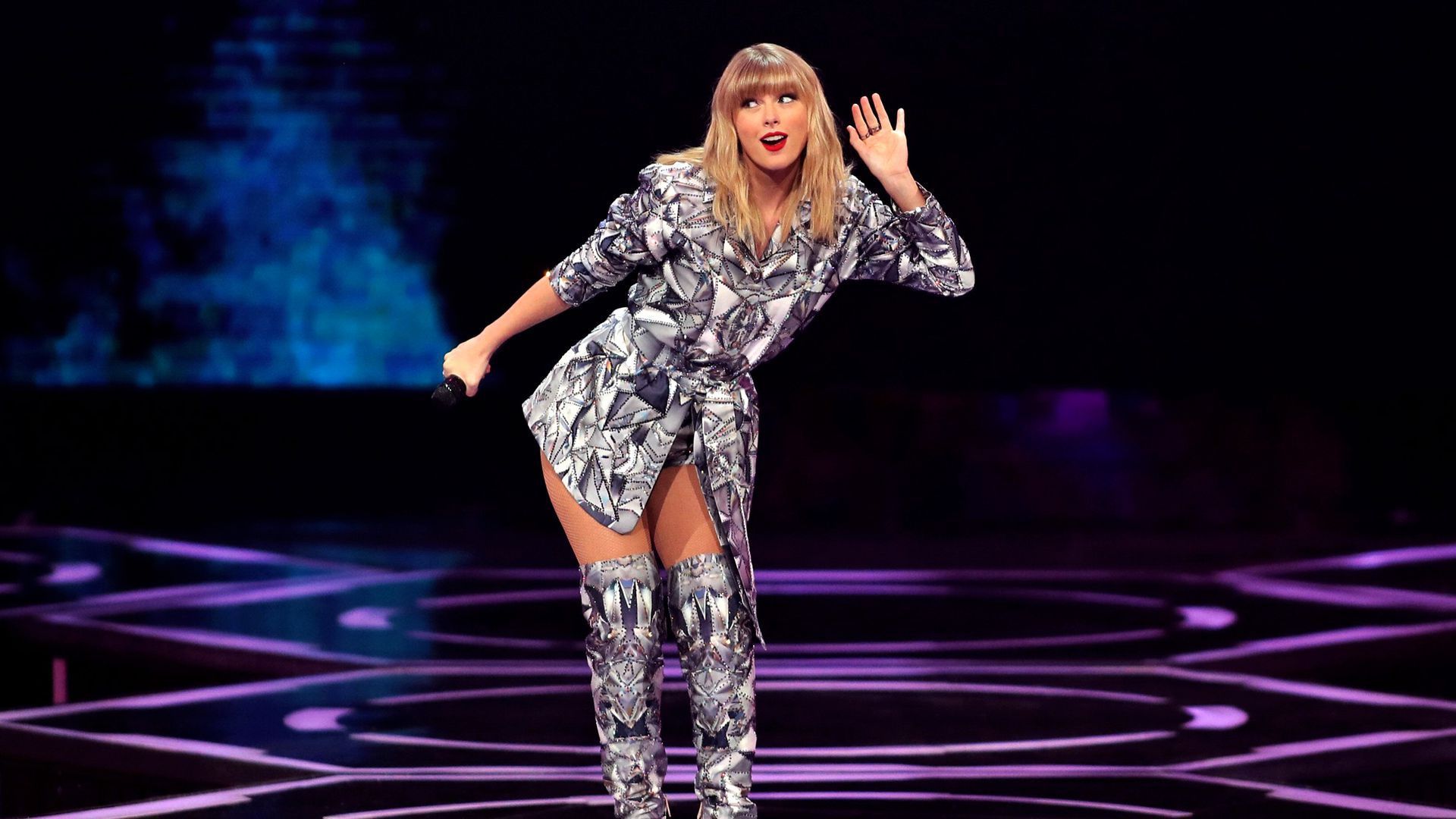 Progressive Democrats are using Taylor Swift as political leverage against the private equity industry after Swift publicly noted that The Carlyle Group had helped finance a deal whereby Swift lost control of her old master recordings.
Driving the news: Sen. Elizabeth Warren tweeted: "Unfortunately, @TaylorSwift13 is one of many whose work has been threatened by a private equity firm. They're gobbling up more and more of our economy, costing jobs and crushing entire industries. It's time to rein in private equity firms—and I've got a plan for that."
Rep. Alexandria Ocasio-Cortez tweeted: "Private equity groups' predatory practices actively hurt millions of Americans. Their leveraged buyouts have destroyed the lives of retail workers across the country, scrapping 1+ million jobs. Now they're holding @taylorswift13's own music hostage. They need to be reigned in."
My thought bubble: Private equity excess is a legitimate political issue, particularly when it comes to taxes and treatment of workers. But Warren and AOC are conflating those issues with what is essentially a contract dispute between a wealthy record label and its wealthy artist.
Carlyle used no debt to acquire its stake in Ithaca, which represents a minority interest without operational control.
Go deeper: Taylor Swift escalates battle with ex-record label
Go deeper