State Department official confirms Trump asked Sondland about Ukraine investigation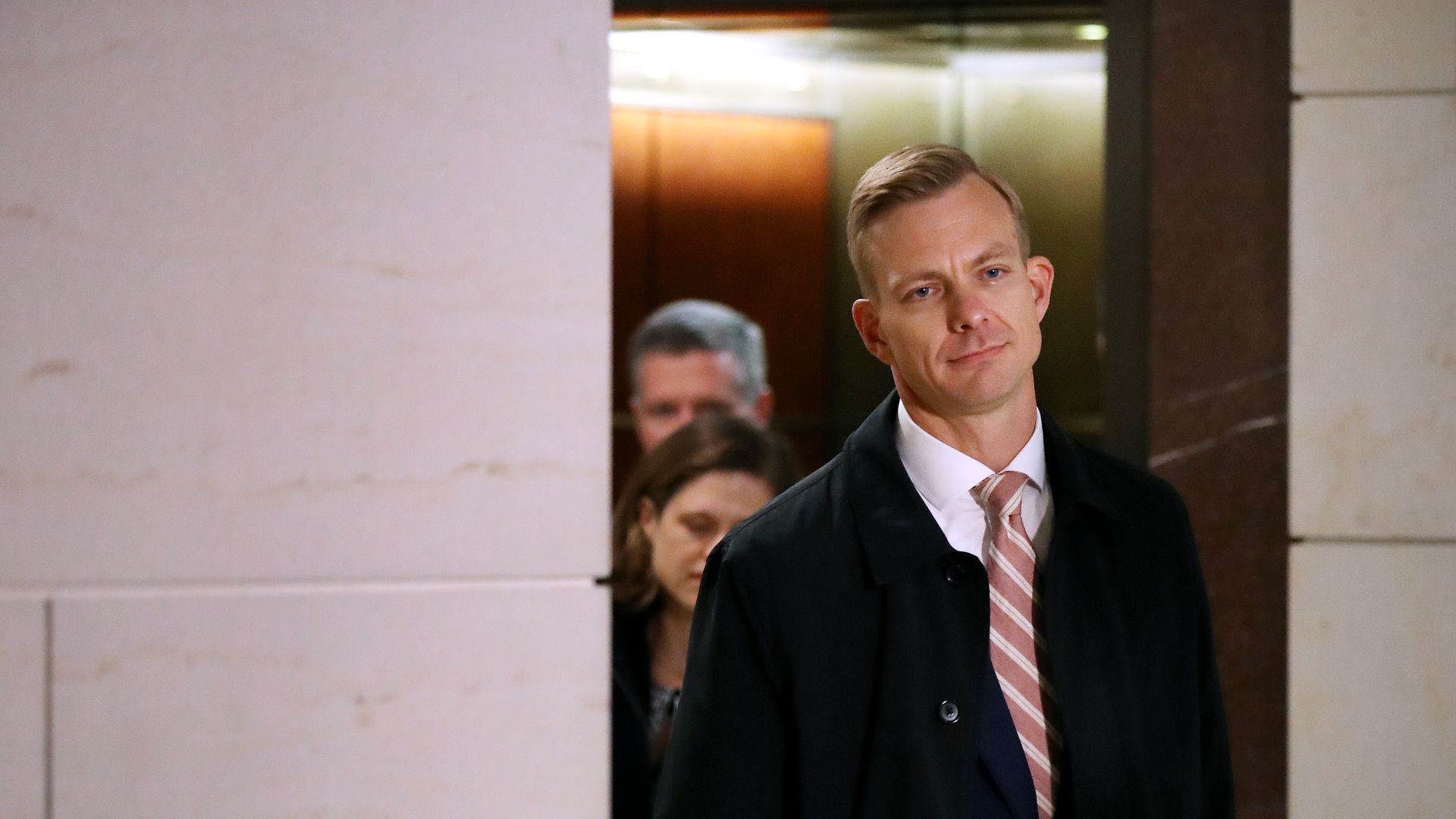 David Holmes, an official working at the U.S. Embassy in Ukraine, confirmed to House impeachment investigators on Friday that he overheard President Trump ask EU Ambassador Gordon Sondland if Ukraine's president agreed to pursue investigations into his political rival, according to a copy of his opening statement obtained by CNN.
What's new: Holmes confirmed Acting U.S. Ambassador to Ukraine Bill Taylor's testimony. He claimed he "heard President Trump ask, 'So, he's gonna do the investigation?' Sondland responded, 'he's gonna do it,'" adding Ukrainian President Volodymyr Zelensky would do "anything you ask him to," per CNN.
What he's saying: "While Ambassador Sondland's phone was not on speakerphone, I could hear the President's voice through the earpiece of the phone," Holmes said, per CNN. "The President's voice was very loud and recognizable, and Ambassador Sondland held the phone away from his ear for a period of time, presumably because of the loud volume,"
Holmes said he didn't take notes on what he heard, but he remembers the event clearly.
Of note: Holmes also confirmed Taylor's testimony that Sondland said Trump did not care about Ukraine. When Holmes asked Sondland if that was the case, Sondland replied that Trump only cares about "big stuff," CNN notes.
Though Holmes said the Ukraine war with Russia was "big," he claimed Sondland replied, "'big stuff' that benefits the President, like the Biden investigation that Mr. Giuliani was pushing."
Read David Holmes' opening statement:
Go deeper:
Go deeper