Judge rules woman who left Alabama to join ISIS is not U.S. citizen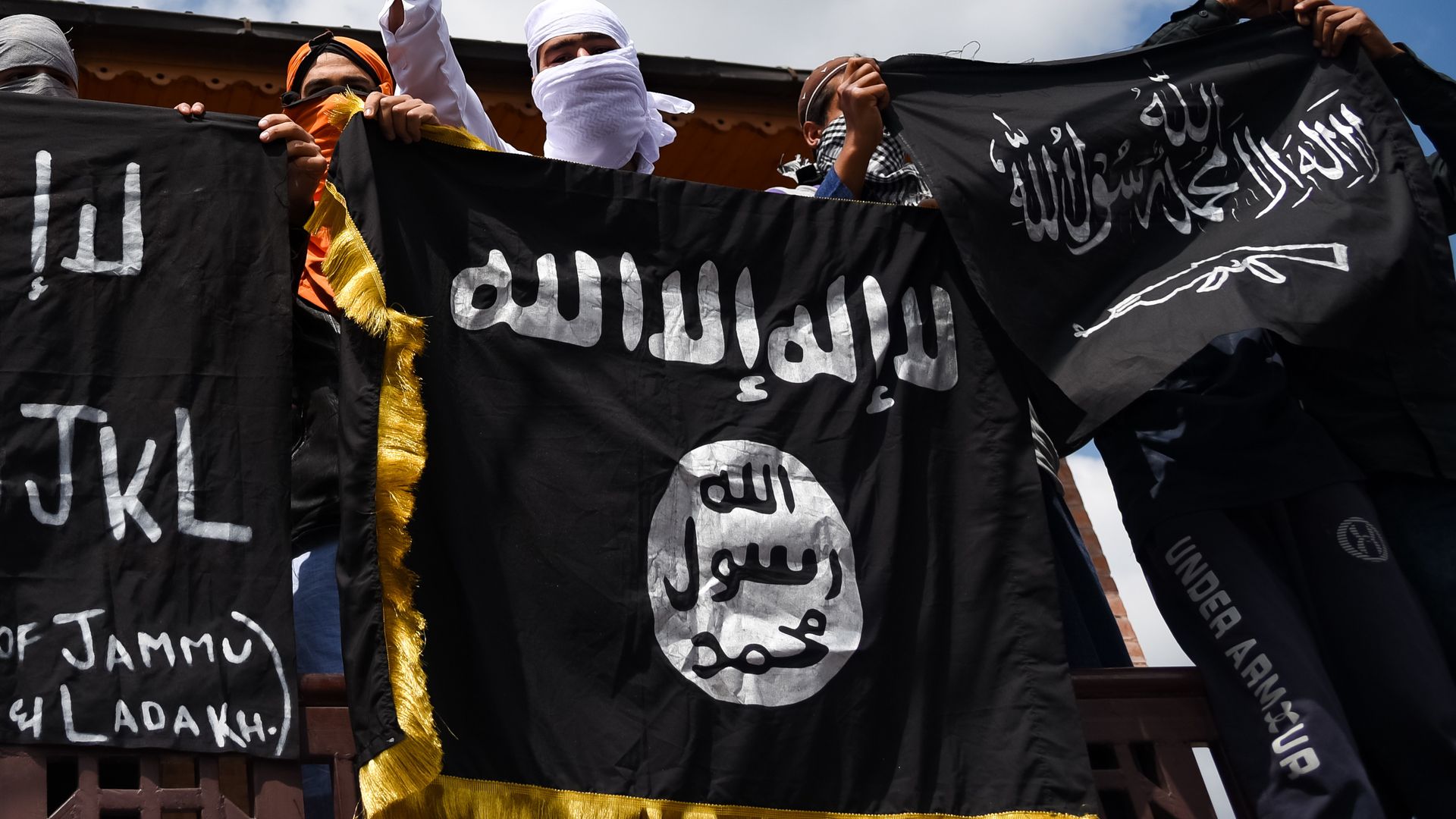 A judge ruled Thursday that Hoda Muthana, a 24-year-old Alabama woman who traveled to Syria in November 2014 to join ISIS, is not a U.S. citizen because her Tunisian father had diplomatic status in the U.S. when she was born, BuzzFeed News reports.
Why it matters: The U.S. government has no obligation to help Mothana return to the U.S. Muthana expressed interest in returning to the U.S. earlier this year while being detained in a Kurdish refugee camp with her 2-year-old son, the Guardian reports.
Background: The lawsuit concerning Muthana's citizenship is centered around her father's diplomatic status for the Yemeni government at the time of her birth.
Muthana said she was born in Hackensack, New Jersey, in 1994, and traveled to Syria with her U.S. passport.
But the government argues she should never have been considered a citizen in the first place, NBC News reports.
Children of foreign diplomats based in the U.S. are excluded from birthright citizenship, which is outlined in the 14th Amendment.
In February, President Trump said he had instructed Secretary of State Mike Pompeo not to allow Muthana back into the country.
The big picture: Turkish President Recep Tayyip Erdogan told reporters Tuesday that if governments continued to pressure Turkey with sanctions, he's going to release detainees thought to be members of the Islamic State and send them back to their home countries, the New York Times reports.
In an interview with NBC News this week, Muthana says she now rejects the extremist ideology of ISIS and should be allowed to return home.
Go deeper ... Women and jihad: From bride to the front line
Go deeper