ICC agrees to investigate crimes against Rohingya Muslims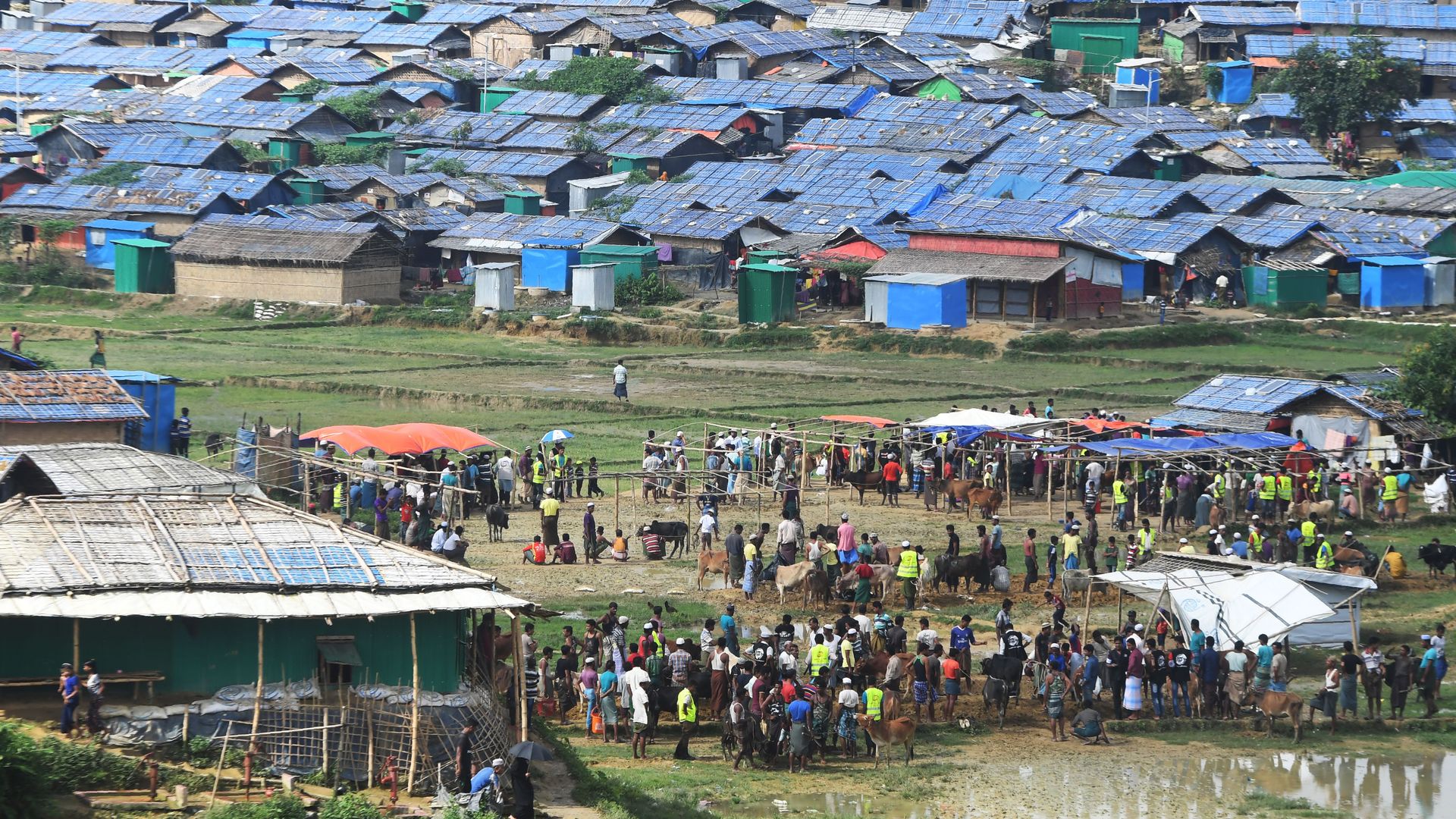 The International Criminal Court has approved an investigation into crimes against Rohingya Muslims in Bangladesh and Myanmar, AP reports.
Why it matters: Thousands of Rohingya Muslims have died and more than 700,000 have fled Myanmar to neighboring Bangladesh to flee the ethnic cleansing and apparent genocide that started in 2017.
Myanmar is not a member of the global court, but the ICC says it has jurisdiction to investigate the "crimes partially committed in Bangladesh," AP notes.
The intrigue: The request to investigate the crimes comes from Africa's smallest continental country, Gambia, The Washington Post reports.
Gambia's attorney general and justice minister, Abubacarr M. Tambadou, told the Post that the stories of violence against Rohingya Muslims remind him of what happened during the Rwanda genocide nearly 25 years ago.
"Gambia is thrusting the Rohingya's plight back into the spotlight a year after prosecutors at the International Criminal Court, which normally handles cases of war crimes, launched an inquiry," the Post writes.
Go deeper: The world shuts its doors
Go deeper