Trump leaps into Louisiana governor's race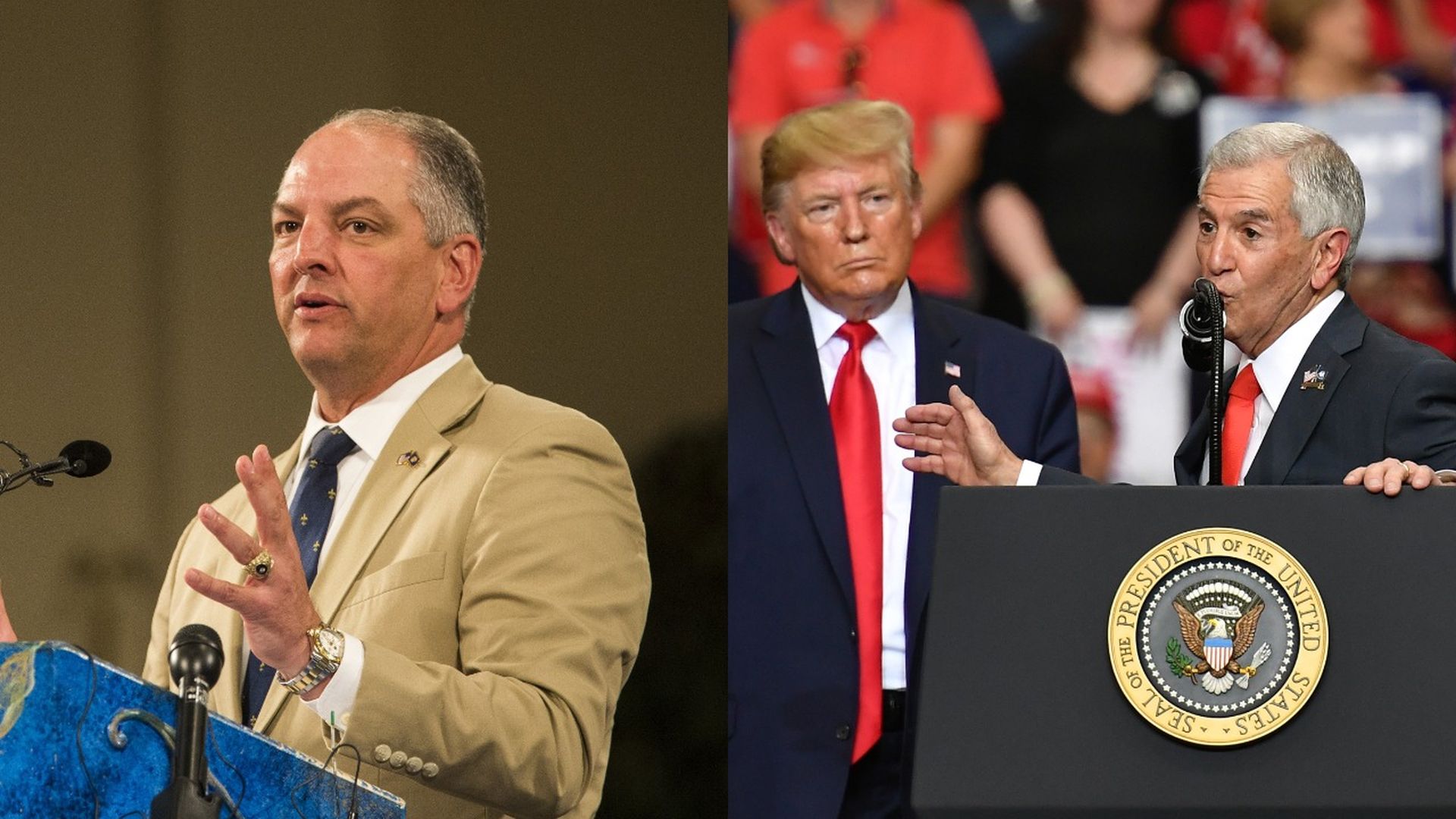 Next weekend's Louisiana governor's race is "too close to call," according to the state's top daily paper. President Trump hopes he can use his popularity in Louisiana to push the politically inexperienced Republican challenger across the line.
Why it matters: Incumbent Gov. John Bel Edwards "is attempting to defy the laws of political gravity for the second time and remain as the only Democratic governor in the Deep South, and the only Democrat in Louisiana to hold statewide office," per The Advocate.
Between the lines: "[Eddie] Rispone has the biggest gun of all behind him" — President Trump, who remains popular in Louisiana. And, as the NYT notes, "Rispone has lassoed his fortunes to the president like few others: The candidate's first two runoff ads ... showed Mr. Trump speaking at a rally, with no footage of Mr. Rispone at all."
Trump has thrown himself into the run-off election. He held a Nov. 6 rally in Monroe, Louisiana, and told the crowd: "John Bel Edwards has not done a good job. You're going to have great new Republican, a tremendously successful man Eddie Rispone."
And the president and first lady joined a huge and enthusiastic crowd for Saturday's college football game between the University of Alabama and Louisiana State University.
Trump is scheduled to throw another rally in Louisiana on Thursday night, two days before the vote.
Go deeper: Behind the scenes of Matt Bevin's loss in Kentucky's governor's race
Go deeper