Car loans are dragging Americans underwater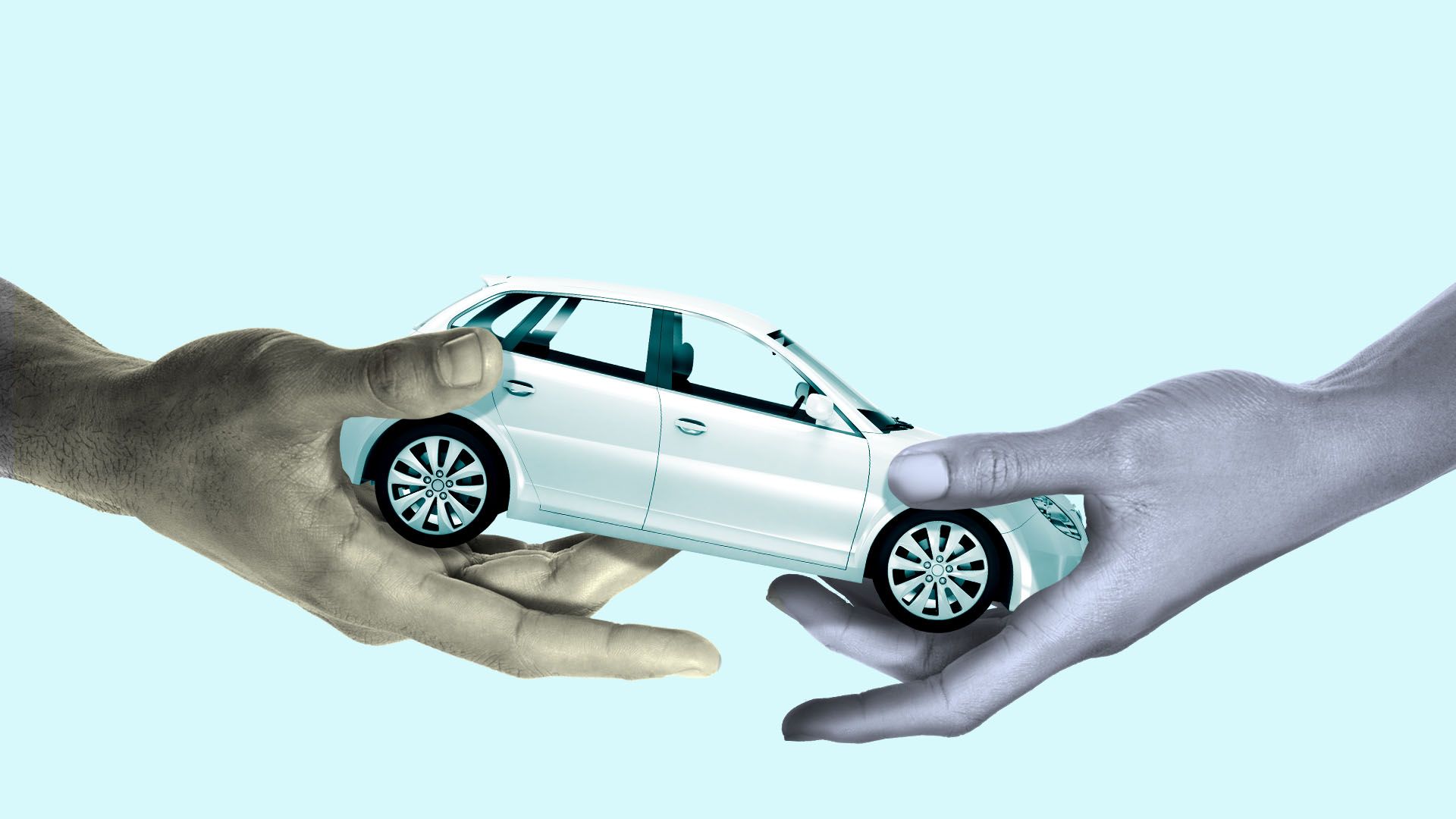 More people buying new cars with trade-ins have negative equity than in previous years, the Wall Street Journal reports, and those borrowers already carry more car debt before taking on new, steeper loans.
Why it matters, per the WSJ: "Consumers, salespeople and lenders are treating cars a lot like houses during the last financial crisis: by piling on debt to such a degree that it often exceeds the car's value."
What's happening: Consumers and their lawyers tell the WSJ that new vehicle trade-ins are necessary for changing needs, car malfunctions or life circumstances, like growing families.
Negative equity, higher interest rates and monthly payments, and longer loan terms are trapping consumers in "a cycle in which each new trade-in leaves them deeper underwater," per the WSJ — and easy lending standards are fueling the cycle.
"Rising car prices have exacerbated an affordability gap that is increasingly getting filled with auto debt," the WSJ reports.
The big picture: In February, the number of Americans with auto loans 90 days past due shot to a new record high — 7 million — yet, auto lenders have been issuing more and more loans in recent years.
Go deeper: Car loans mean banks don't need high interest rates to rake in cash
Go deeper