Italy becomes first country to require students to learn about climate change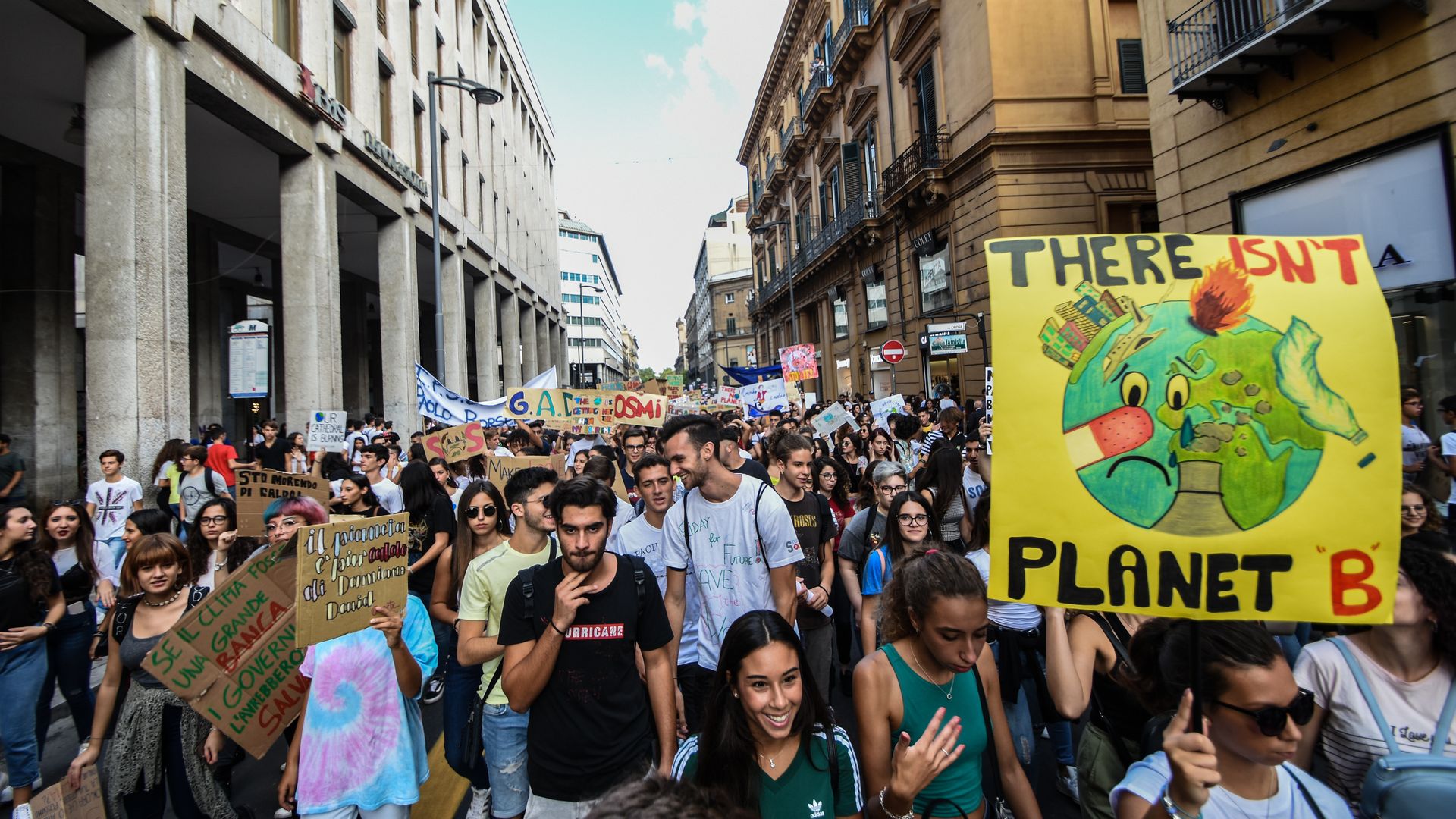 All public schools in Italy will require students to learn about climate change and sustainable development starting the next academic year, the Washington Post reports.
The big picture: Italy is the first country in the world to mandate curriculum on climate change. Teenage climate activist Greta Thunberg and students in the U.S. — through the Zero Hour and Sunrise movements — have organized massive protests on climate change and called for politicians and other adults to take science on the issue seriously.
The nonprofit National Center for Science Education's 2016 survey on U.S. climate change education found that global warming was covered by about 70% of middle school teachers, and many students receive mixed messages as to whether scientists agree if human activities contribute to global warming.
The survey found that most U.S. teachers are unaware of the scientific consensus on climate change, but estimated that 98% of public high schools include teachings on global warming in at least one class.
17-year-old Jamie Margolin, founder of the climate action organization Zero Hour, told Axios that climate change was "quickly brushed over" in school, so she did her own research on the issue.
Details: In Italy, Education Minister Lorenzo Fioramonti said state schools will spend nearly one hour per school week on issues involving climate change starting next September, per NBC News.
Fioramonti also said that students would study math, geography, physics and other traditional subjects through the lens of sustainable development.
Go deeper: Youth protests sweep the globe demanding action on climate change
Go deeper