Italian Holocaust survivor under police protection amid anti-Semitism debate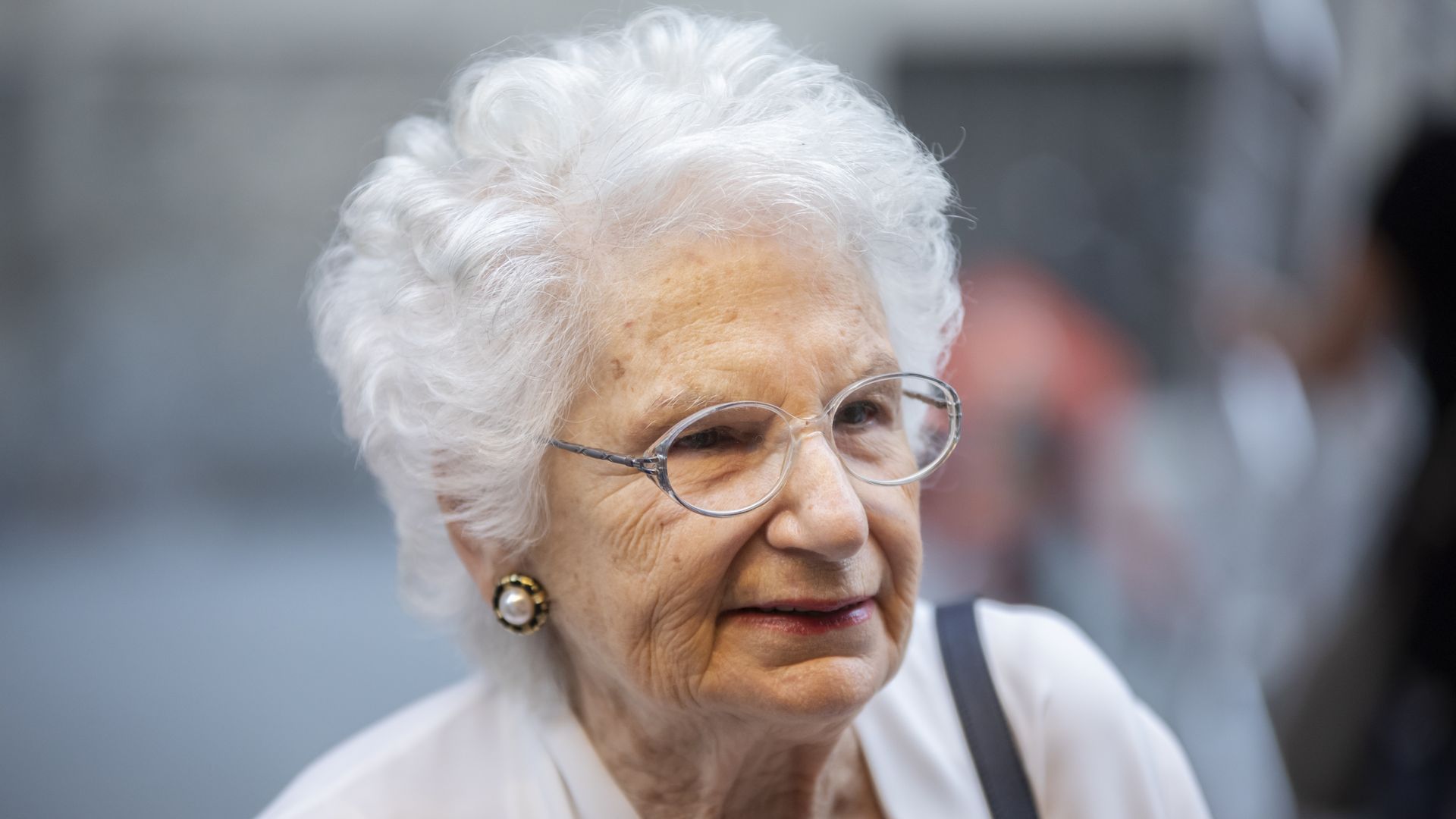 Liliana Segre, an 89-year-old Holocaust survivor and Italian senator-for-life, led the charge to create an anti-hate parliamentary committee after finding herself at the center of nearly 200 daily anti-Semitic attacks, reports AP.
Why it matters: Segre's motion has "provoked one of the country's most intense confrontations with anti-Semitism" since World War II, writes AP. The Italian Parliament approved her motion to create the committee, but it moved forward without a single vote from Italy's right-wing parties.
The attacks and threats against Segre have prompted the Italian Interior Ministry to assign her paramilitary police security detail, according to AP.
The big picture: Racial tensions in Italy have been running high recently as some citizens have become bolder in expressing their views, particularly in response to the influx of refugees from Libya.
What they're saying: The leader of the conservative party Brothers of Italy, Giorgia Meloni, said she didn't vote for the motion because it didn't address Islamic extremism and because she's worried it will be used to limit freedom of expression, per AP.
Israel's ambassador to Italy tweeted: "An 89-year-old survivor under escort symbolizes the danger that the Jewish communities in Europe are still facing today."
Go deeper:
Go deeper